Alerts & Notices,
Featured,
News,
Out and About,
Shopping,
Small Business Spotlight
Golden Triangle Ambassadors will Greet Fans with Special Giveaways on Pirates Opening Day
Wednesday, April 5, 2023
Ambassadors will welcome Pirates fans back to Downtown on April 7 with special offers and promotions from Downtown businesses that are sure to be a home run!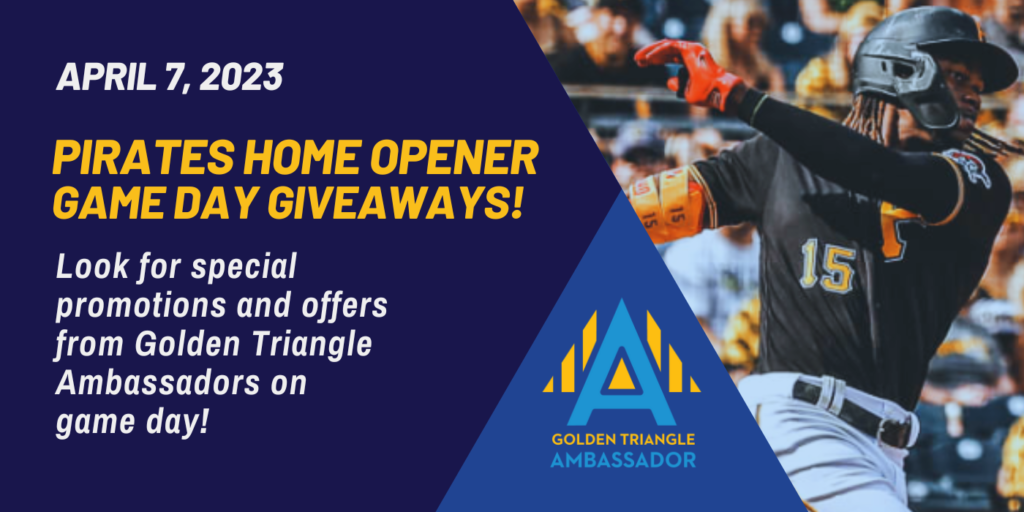 Downtown Pittsburgh – On Friday, April 7, to celebrate the Pirates' first home game of the season, the Golden Triangle Ambassadors will be in North Shore and the Cultural District to welcome fans and engage the community with offers and promotions from 16 Downtown restaurants and retailers. 
The Golden Triangle Ambassador program is a new initiative from the Pittsburgh Downtown Partnership (PDP) that features a highly trained team of full-time community service representatives who provide hospitality assistance on Downtown streets seven days a week. The program, which is supported by the City of Pittsburgh and community partners, is part of the PDP's enhanced efforts to make Downtown a more welcoming place by bringing more trained personnel and key resources to our public spaces.
"This new team of Ambassadors are well versed in our neighborhood and serve as a welcoming presence on our streets, supporting restaurants, retailers, visitors, workers, and residents," said Jeremy Waldrup, President and CEO of the PDP. "Look for these Ambassadors to give you an extra special welcome to Downtown this Friday!"
Prior to the game, the Ambassadors will be handing out special offers—including coupons, gift certificates, and incentives—from local retailers such as DK Sports, Fresh Nostalgia, and Steel City, as well as restaurants including Barcadia, Ritual House, Vallozzi's, and more. Other promotions may include coupons to the Pittsburgh Symphony Orchestra, free two-week VIP memberships to the new UFC Gym, and Target gift cards. All offers are available while supplies last.
Pirates fans, visitors, and anyone who is out and about that day can keep an eye out for Ambassadors giving out these special offers in support of Downtown businesses!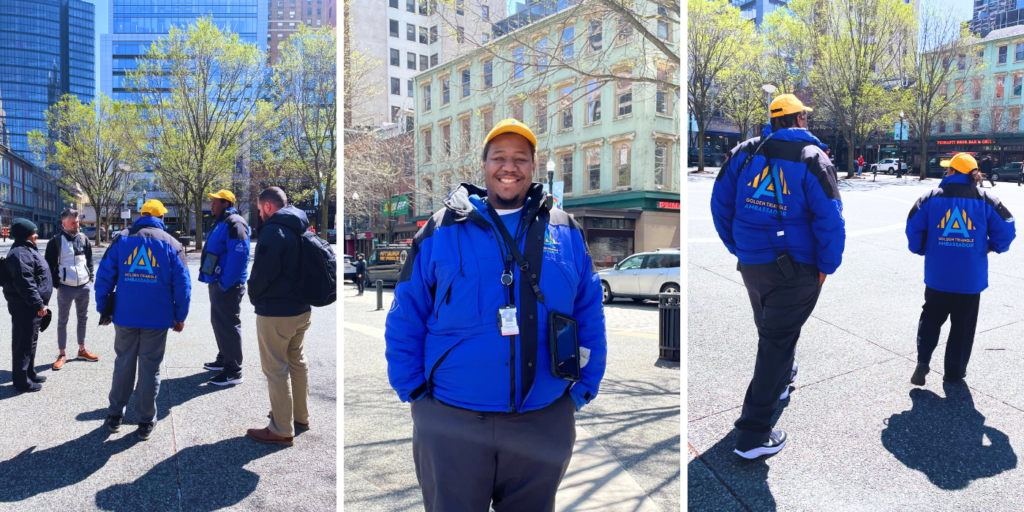 Participating Restaurants and Retailers Include:
Barcadia
Boutique La Passerelle
City Works
DK Sports
Fresh Nostalgia
Moe's
Primantis
Pittsburgh Symphony Orchestra
Revel
Ritual House
Simple Greek
Steel City
Talia
Target
UFC Gym
Vallozzi's
*All offers available while supplies last