Our Staff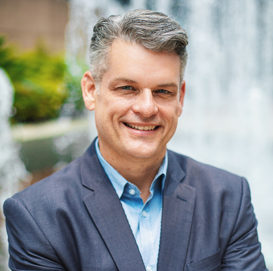 Jeremy Waldrup
President and CEO
Joining the Partnership in May 2011 as President and CEO, Mr. Waldrup is responsible for working with the Board of Directors, stakeholders and staff to create and implement a vision that ensures Downtown Pittsburgh remains a vibrant and innovative place to live, work and play.
In addition to leading the work of the PDP, Mr. Waldrup participated in the inaugural class of Lead Now, is a graduate of Leadership Pittsburgh Class XXXI and serves as chairman of the Board of Directors of Healthy Ride Bike Share Program. He has also been recognized as Bike Pittsburgh's Advocate of the Year, a recent Pittsburgh Business Times Fast Tracker, and member of Smart Business's Smart 50 – Class of 2015.
Prior to joining the PDP, Mr. Waldrup worked to support economic development initiatives with the City of New York serving as Assistant Commissioner of District Development for the Department of Small Business Services. In this role Jeremy was responsible for the oversight and capacity building of the City's 64 Business Improvement Districts and investing in commercial revitalization projects through an annual grant-making program to local economic development organizations.
Mr. Waldrup also worked in business support and community development having worked for the South Bronx Overall Economic Development Corporation and at Charlotte Center City Partners. Jeremy also worked in the private sector as a consultant for the downtown master plans of Schenectady, NY and his hometown of Asheville, NC. Mr. Waldrup received a Master's in Public Administration from the University of Colorado and a B.A. in Economics from the University of North Carolina at Charlotte.
---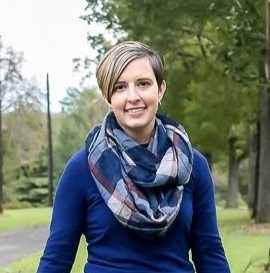 Leah Baldwin
Vice President of Finance and Administration
LBaldwin@DowntownPittsburgh.com
As the VP of Finance and Administration, Leah is responsible for creating, implementing, and overseeing the financial and administrative policies and systems needed to support the operations of the organization including accounting and budgeting, financial reporting, and human resource administration.
Prior to joining the PDP, Leah worked as the Deputy Executive Director of Habitat for Humanity of Greater Pittsburgh. In this role, she led the financial and operational functions of the affiliate as it executed its mission to provide affordable housing for Pittsburgh families. She has also worked as an auditor for non-profit and government organizations with Yeo & Yeo, PC in Kalamazoo, MI.
Leah returned to Pittsburgh after spending time in Chicago and Michigan. She holds a B.A. in accounting, a CPA license, and is currently pursuing her MBA from the Katz School of Business at the University of Pittsburgh.
---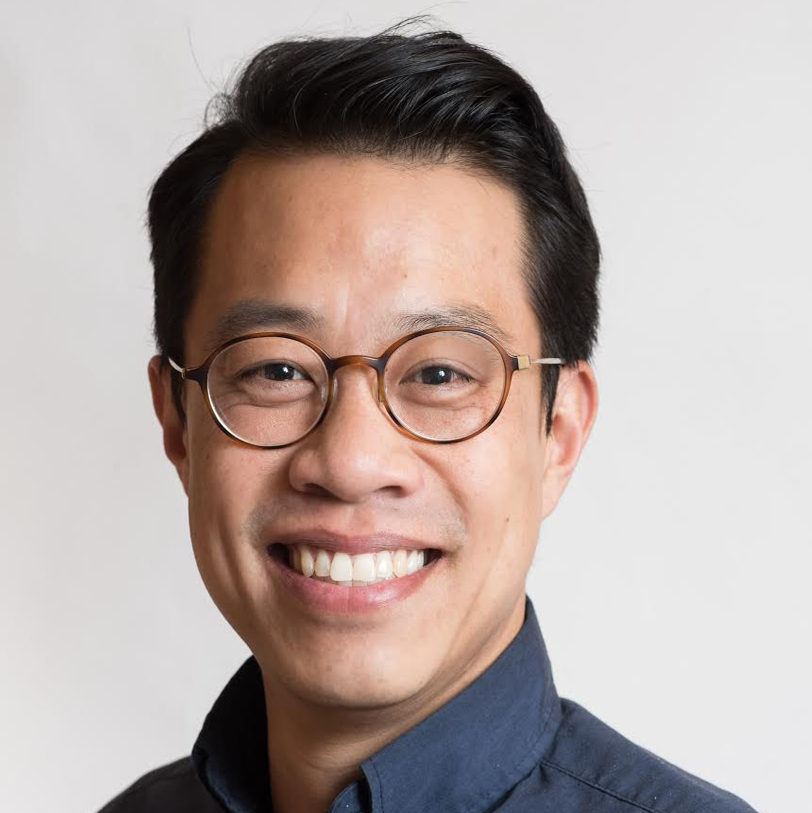 Bruce Chan
Senior Director of Urban Design
BChan@DowntownPittsburgh.com
Joining the Pittsburgh Downtown Partnership in February 2022, Bruce Chan came to the organization during a time when the world recognized that cities need a vibrant, accessible, and healthy public realm, especially in the face of an ongoing pandemic and small business distress. As the Senior Director of Urban Design, Bruce is responsible for advancing urban planning and infrastructure projects that improve the quality of life for all in Downtown Pittsburgh.
Prior to joining the PDP, Bruce worked as a designer with local firm Studio for Spatial Practice where he collaborated with local Western Pennsylvania organizations and municipalities in enhancing and updating communities, with an eye towards preservation, accessibility, and equity. He has also taught at CMU's School of Architecture.
Bruce serves on the Board of the Bloomfield Development Corporation, advocating for affordable housing, safe streets, and green infrastructure. In 2016, he received the Advocate of the Year award from Bike Pittsburgh, where he currently serves on the Board as an advocate for a more bikeable, walkable, and livable Pittsburgh.
A native of Southern California, Bruce holds a Master of Urban Design from the Carnegie Mellon School of Architecture, and a Bachelor of Architecture from the University of Southern California.
---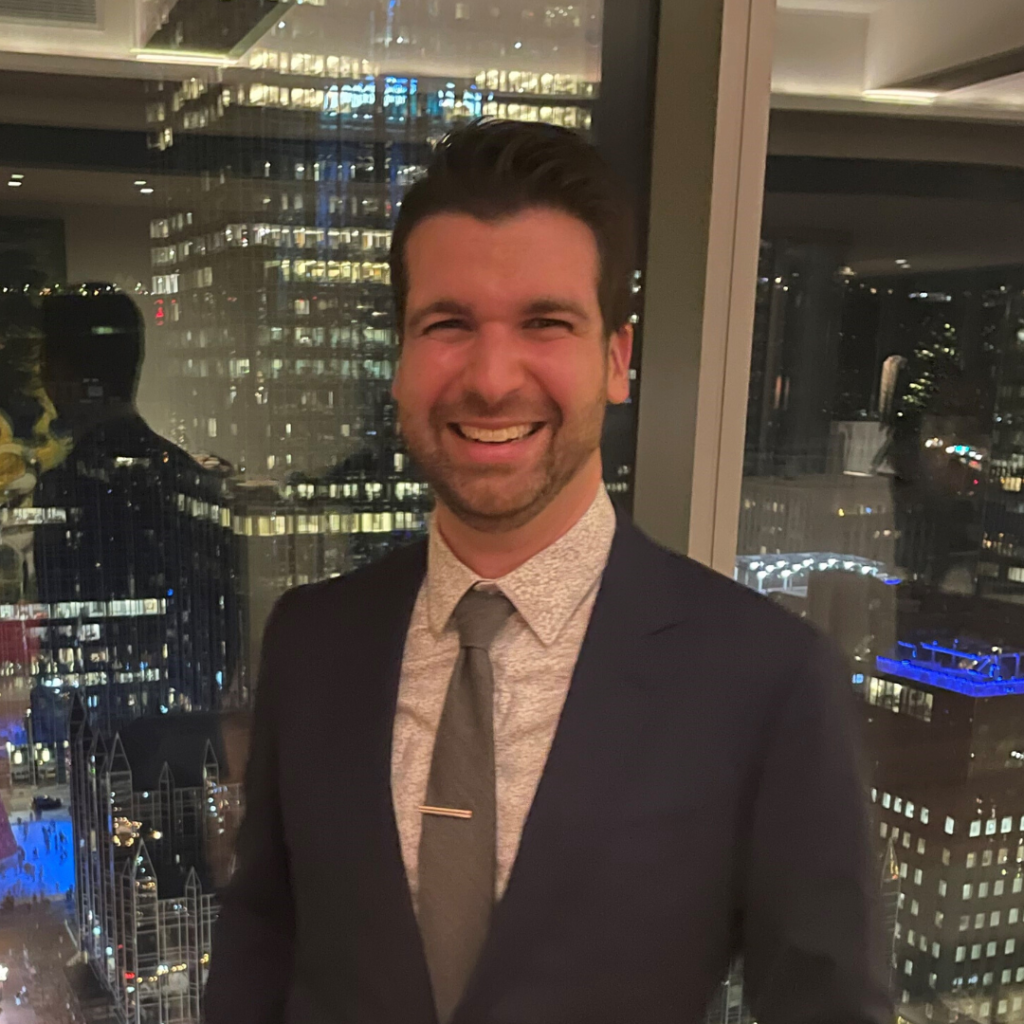 Jack Dougherty
Senior Director of Constituent Services
JDougherty@DowntownPittsburgh.com
As Director of Special Events, Jack Dougherty oversees PDP's robust schedule of programming and activations, including the Market Square schedule of Farmers Markets, Night Markets, fitness classes, and music programming, as well as the annual Picklesburgh festival, and holiday programming including Light Up Night, and the Peoples Gas Holiday Market, among many other Downtown events. A member of Pittsburgh Magazine and PUMP's 40 under 40 class of 2022, Jack also plays a key role in placemaking strategy in Market Square and other initiatives that support the PDP's role in enhancing the Downtown neighborhood for all.
Prior to joining the PDP, he served as an AmeriCorps VISTA member in Mayor Luke Ravenstahl's office as a Civic Engagement Associate, where he was responsible for implementing and managing various volunteer initiatives including launching the Snow Angles Program.
A current resident of Downtown Pittsburgh, Jack is originally from Chester Springs outside of Philadelphia but has called Pittsburgh home since earning a B.A. in political science from Duquesne University.
---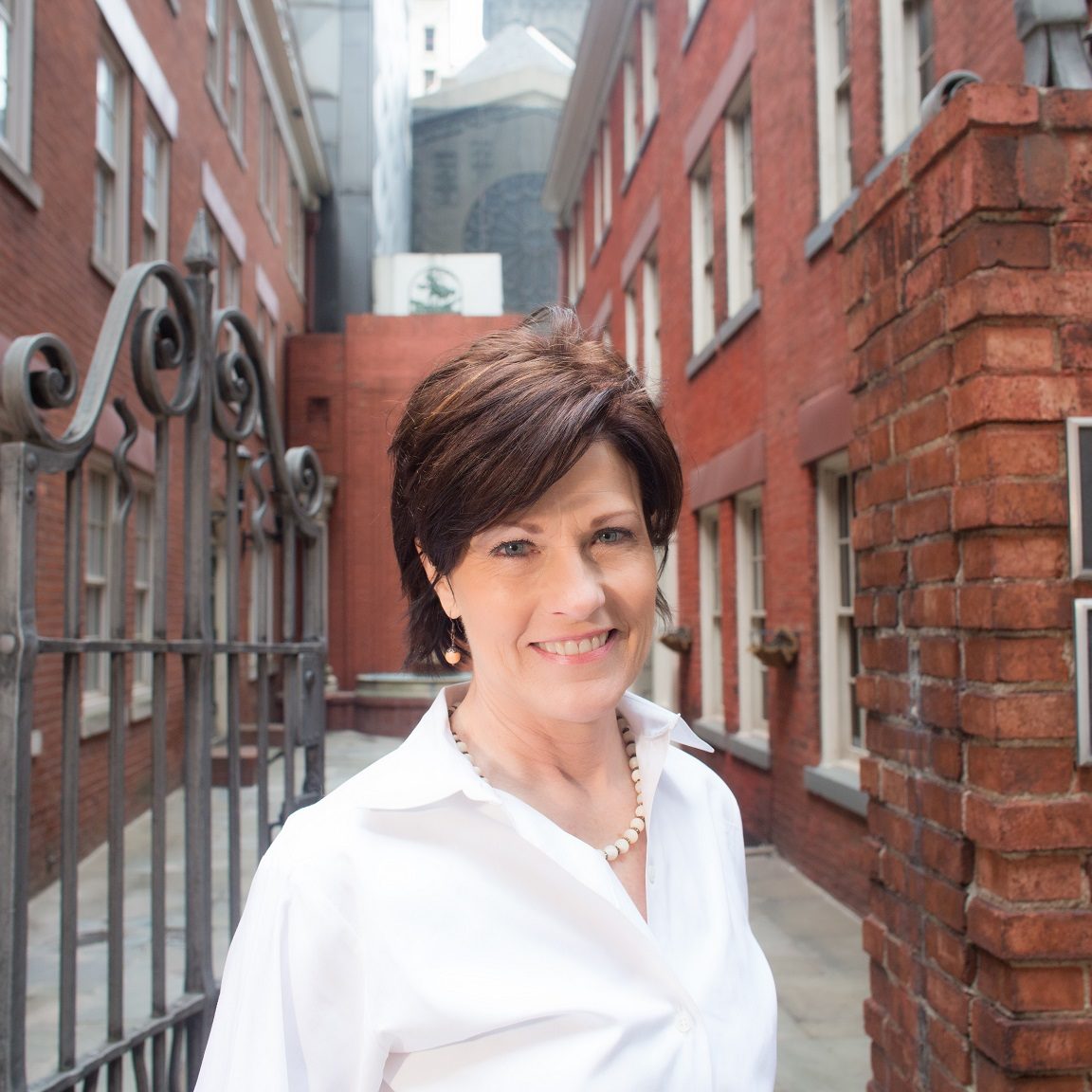 Lynda Fairbrother
Executive Assistant and Office Manager
LFairbrother@DowntownPittsburgh.com
Ms. Fairbrother keeps the PDP office running smoothly and provides administrative and scheduling support to the organization's President and CEO, as well as the executive and managerial teams. Ms. Fairbrother also assists the marketing department with the PDP's membership program.
Ms. Fairbrother earned a degree from Art Institute of Pittsburgh and is pursuing another in Interior Design.
---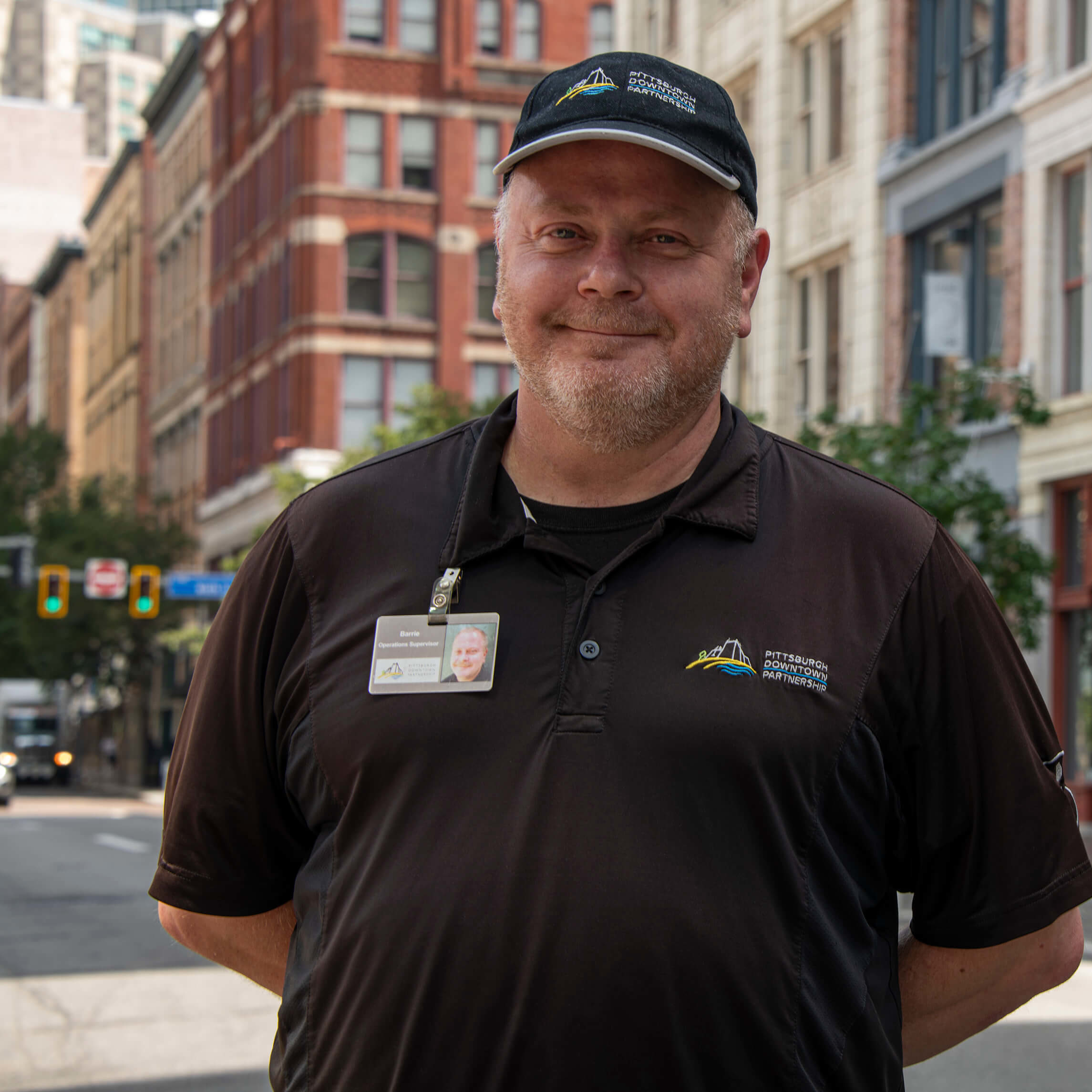 Barrie Gregg
Operations Supervisor, Clean & Outreach Team
bgregg@blockbyblock.com
As the Operations Supervisor for the Clean & Outreach Teams, Mr. Gregg is responsible for the daily guidance and direction of on-street operations of up to 20 members of Downtown ambassadors. He creates and continually develops deployment plans for the PDP's Clean Teams while assisting with the logistics of PDP events.
Originating from Coleraine, Northern Ireland, Mr. Gregg attended the local Technical College for Civil Engineering and then Belfast Met for Accounting. He brings his experience from working as a manager for companies like Wetherspoons, Gateway Food Markets, and Security Site Management, along with financial experience working as a Finance/Grant Officer for the Muscular Dystrophy Campaign.
Mr. Gregg previous lived and worked in Belfast and London, where, in his spare time, he was part of the Social Outreach Team at The Holy Trinity Brompton, through which he assisted homeless persons with housing, coaching, and pairing them with employment opportunities.
---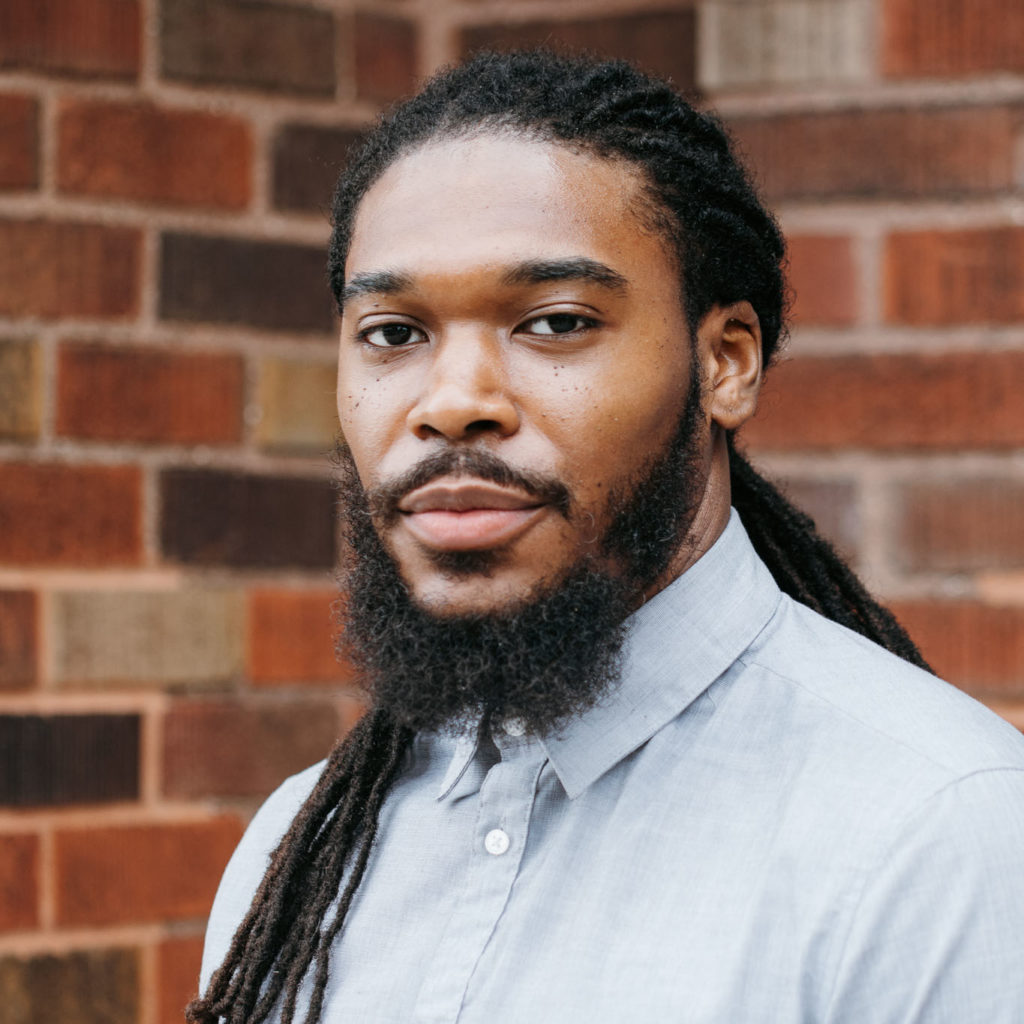 André Henry
Special Events Coordinator
AHenry@downtownpittsburgh.com
As Special Events Coordinator, André Henry assists with the coordination, execution, oversight, and planning of recurring and one-off special events around Downtown Pittsburgh, as well as major events such as Light Up Night and Picklesburgh. In addition, he is responsible for coordinating basic support for non-PDP events in Market Square.
André is originally from Lancaster, PA, and moved to Pittsburgh in 2019. Prior to joining the PDP, André worked as an Operations Supervisor at the David L. Lawrence Convention Center, and then as a Special Events Coordinator with Macedonia Church of Pittsburgh.
André graduated from Millersville University with a degree in Communications and minor in Athletic Coaching.
---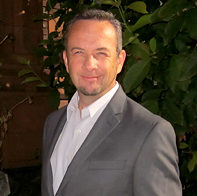 Richard Hooper
Vice President of Marketing & Communications
RHooper@DowntownPittsburgh.com
Mr. Hooper serves as the Vice President of Marketing and Communications and is responsible for driving all marketing activities to enhance the image and public awareness of Downtown Pittsburgh and the PDP. Working in collaboration with other senior leadership team members, Mr. Hooper ensures marketing strategy is an alignment with the brand position, and provides vision and leadership to advance the mission and goals of the organization locally, regionally, and nationally.

Prior to joining the PDP, Mr. Hooper spent 12 years as co-founder and creative director of Third Planet Communications, Inc., a nationally recognized marketing/communications firm and 8 years prior as founder and design director of Reinnov8 Design Group both based in the Pittsburgh area. He also spent several years as Experience Design Manager and Design Principal with ZEFER Pittsburgh leading a specialist teams in definition and execution of large-scale web strategies and initiatives. British born, his background also includes international experience, having worked for the British Standards Institution and AB design Associates, Nottingham. His marketing/communications work has been nationally recognized by Graphic Design USA, and American Graphic Design and Advertising, for over 30 years.
Mr. Hooper received a Bachelor of Arts (Hons) degree in Information Graphics/Marketing from Nottingham Trent University in the UK.
---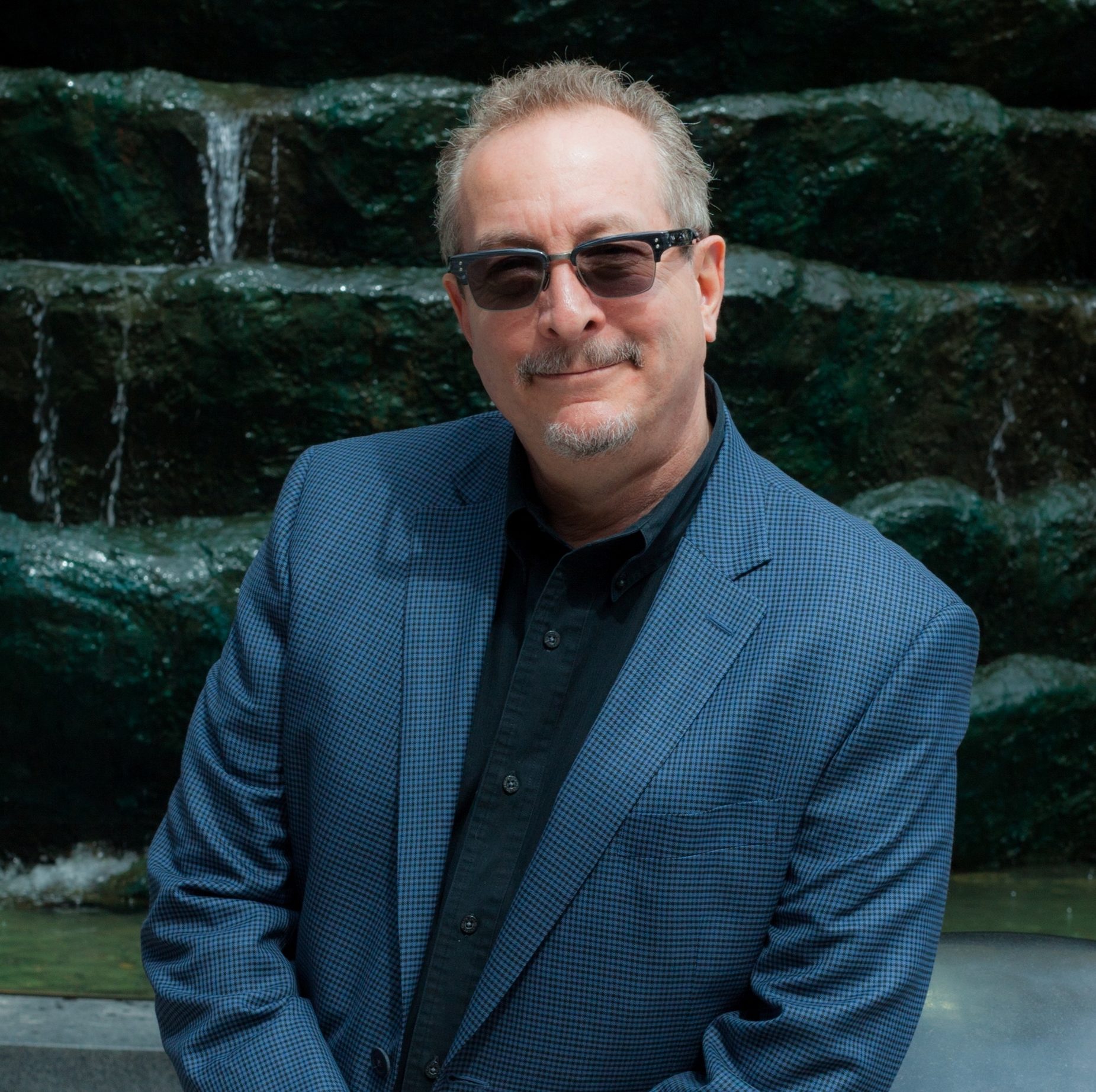 Russell A. Howard
Vice President of Special Events & Development
RHoward@DowntownPittsburgh.com
As the Vice President of Special Events and Development, Mr. Howard is responsible for developing and programming activities that encourage visitation and support the economic vitality of Downtown Pittsburgh including the PDP's signature events Light Up Night® and the Peoples Gas Holiday Market™. Additionally, he ensures the financial success of the PDP's endeavors through creating value-added sponsorship opportunities.
Mr. Howard has extensive experience in cable and broadcast TV, most recently serving as SVP Communications Worldwide for National Geographic Channels in Washington DC. As VP Marketing & Communications at TEAM Services in Woodbury NY, he developed PPV marketing campaigns for WWE, Universal Studios, Paramount Studios and New Line Cinema. Previously, Mr. Howard managed news promotion, public relations, and community affairs at KDKA-TV2, initiating efforts such as the media partnership for the launch of the Andy Warhol Museum, fund-raising telethons for NEED and establishing joint news bureaus with the Pittsburgh Post-Gazette. Mr. Howard also served as Chairman of The Three Rivers Film Festival while on the Board of Directors for Pittsburgh Filmmakers.
Mr. Howard received a BA in Visual Media Communications from the University of Pittsburgh.
---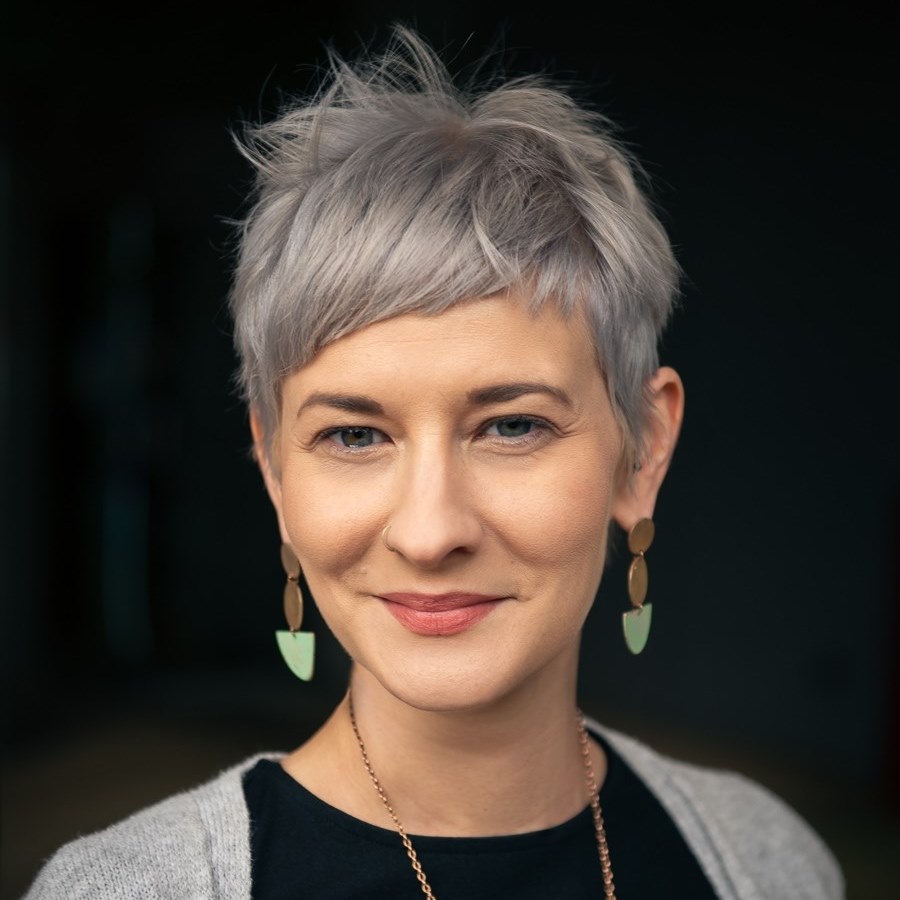 Cate Irvin
Director of Economic Development
CIrvin@DowntownPittsburgh.com
Joining the Pittsburgh Downtown Partnership in July 2022, Cate Irvin comes to the organization during a time when downtowns need to creatively adapt to recover from the ongoing pandemic. As the Director of Economic Development, Cate is responsible for the implementation of strategies that support the growth and development of Downtown Pittsburgh.
After nearly 8 years in academia in New Orleans, Cate relocated to Chattanooga, TN to work with the Chattanooga Department of Transportation in the fields of placemaking, policy, and planning. She relocated to Pittsburgh as the Director of Placemaking and Activation for the Oakland Business Improvement District where she spearheaded the ongoing development of a vibrant, accessible, and healthy public realm.
Cate holds a Master of Public Health from Tulane University and a Bachelor of Arts in Sociology from Emmanuel College. She has also completed extensive post-graduate coursework in the fields of Urban Sociology and Cultural Geography.
---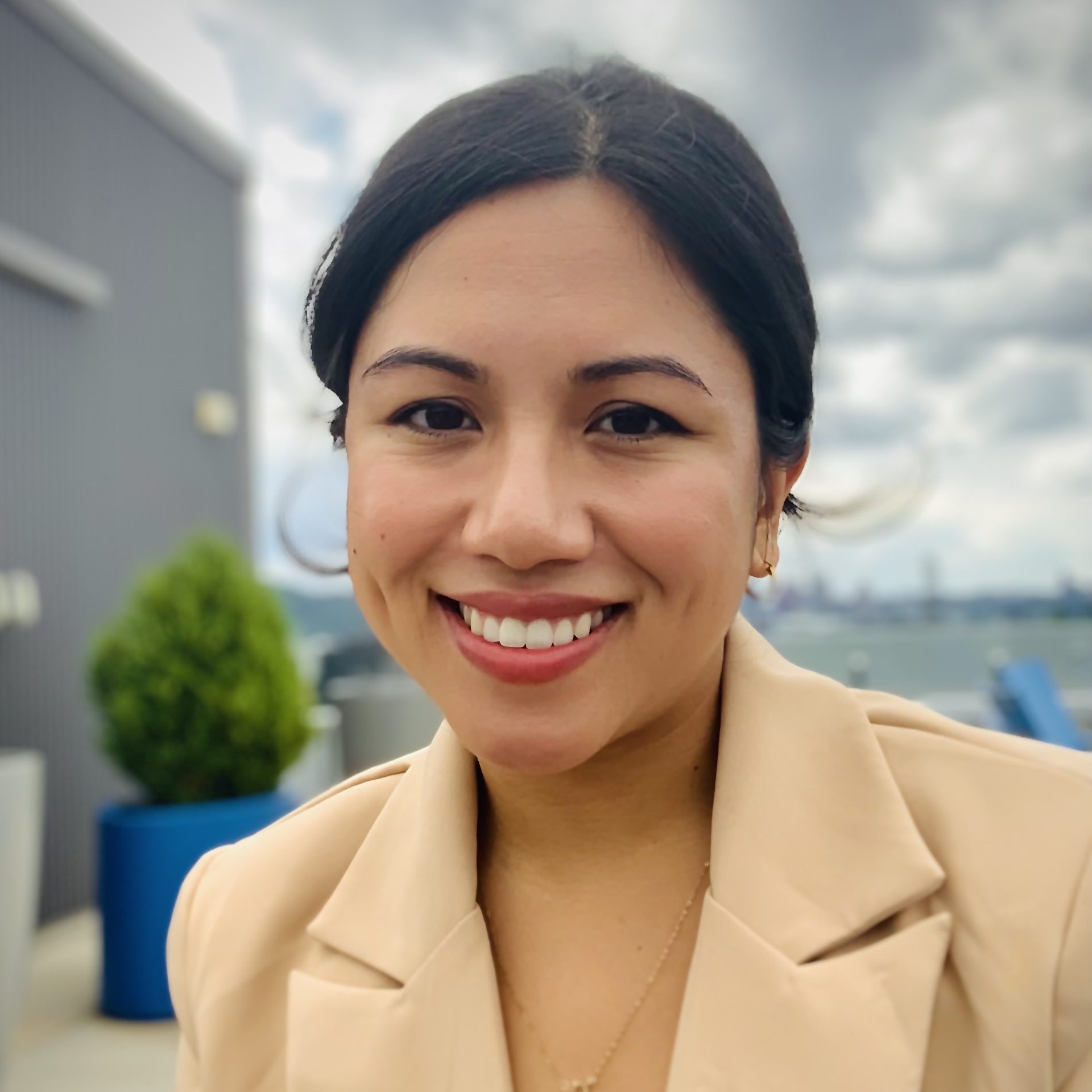 Deana Lorenzo
Digital and Online Content Manager
DLorenzo@DowntownPittsburgh.com
An experienced writer, Deana serves as the Digital and Online Content Manager for PDP, where she oversees vital marketing and communications platforms, including the PDP website, social media channels, and email newsletters, as well as manages content for annual publications and reports. 
Prior to joining PDP, Deana worked in higher education, most recently at Carnegie Mellon University as a communications specialist for the College of Engineering and as a writing consultant for the Global Communication Center.
Originally from Hartford, Connecticut, Deana has lived in various places around the Northeast and has called Pittsburgh home since 2018. She holds a Bachelor of Arts from Bates College and a Master of Arts in Professional Writing from Carnegie Mellon.
---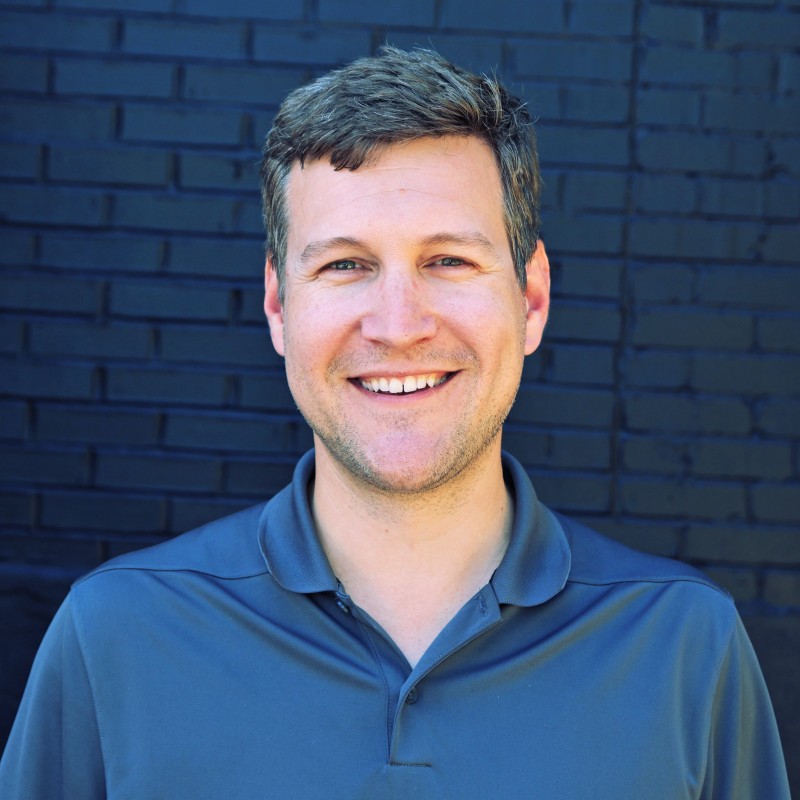 Aaron Sukenik
Vice President of District Development
ASukenik@downtownpittsburgh.com
As Vice President of District Development, Aaron is responsible for the mobility and infrastructure, economic development, and placemaking work of PDP. This work includes advancing investments, policies, programs and projects that improve the quality of life and enhance economic activity in Downtown Pittsburgh.
Prior to joining the PDP, Aaron spent 10 years as Executive Director of the Hilltop Alliance in south Pittsburgh, where he led work in the areas of business district management and small business assistance, placemaking and open space development (including the Hilltop Urban Farm), residential property stabilization and home repairs, and vacant property recycling and redevelopment (including affordable housing). He also spent several years before that in other local government and community development leadership positions, including as a Township Manager and Business District Manager. His community development projects and programs have been locally, regionally, and nationally recognized through media and various awards.
Aaron received a Bachelor of Arts degree in History and Master's degree in Public Administration from the University of Pittsburgh. Though originally from Washington DC, Aaron has lived in Pittsburgh since the dawn of the 21st Century.
---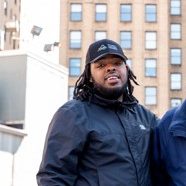 Lesalle Thompson
Outreach Specialist, Clean & Outreach Program
lthompson@blockbyblock.com
As the Outreach Specialist for our Outreach Program, Lesalle Thompson works to connect individuals with the local social service outreach programs, organizations, and agencies within the boundaries of Downtown's Business Improvement District.
Prior to the PDP, Lesalle was at Mercy Behavioral Health where he worked as a Program Assistant.
---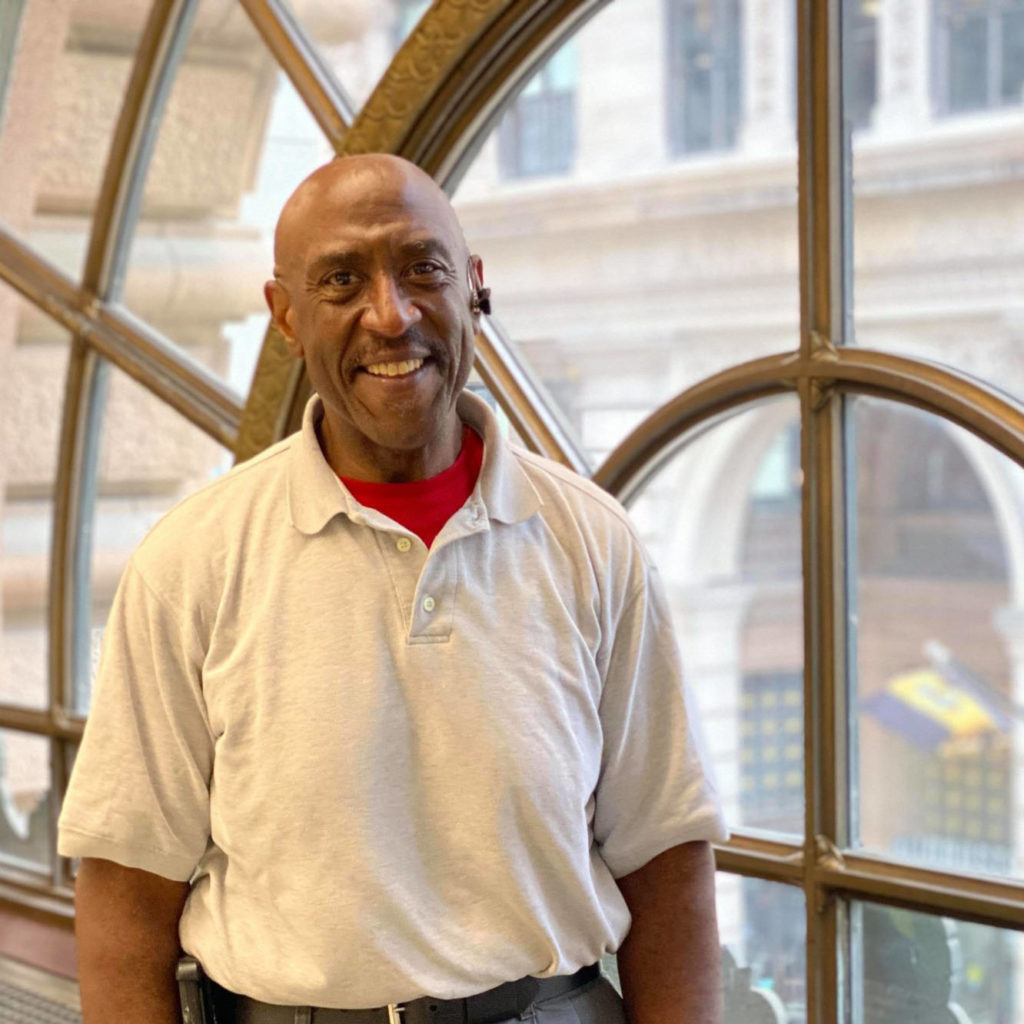 James Wimberly
Operations Manager, Clean & Outreach Program
JWimberly@blockbyblock.com
James Wimberly serves as the Operations Manager for our Clean & Outreach Program, where he oversees the operations of our acclaimed Clean & Outreach teams whose efforts help build and maintain clean and safe public spaces, connect individuals experiencing homelessness with needed resources, and create a Downtown landscape that helps cultivate strong economic growth.
Originally from Detroit, MI, James holds a Bachelor of Arts in Business Administration and Management. He is also a licensed Baptist Minister, a Seminary student, and an avid basketball fan.
---