Strawberry Way
Rainbow Road, 2022
by Max Gonzales & Shane Pilster
and students from Pittsburgh CAPA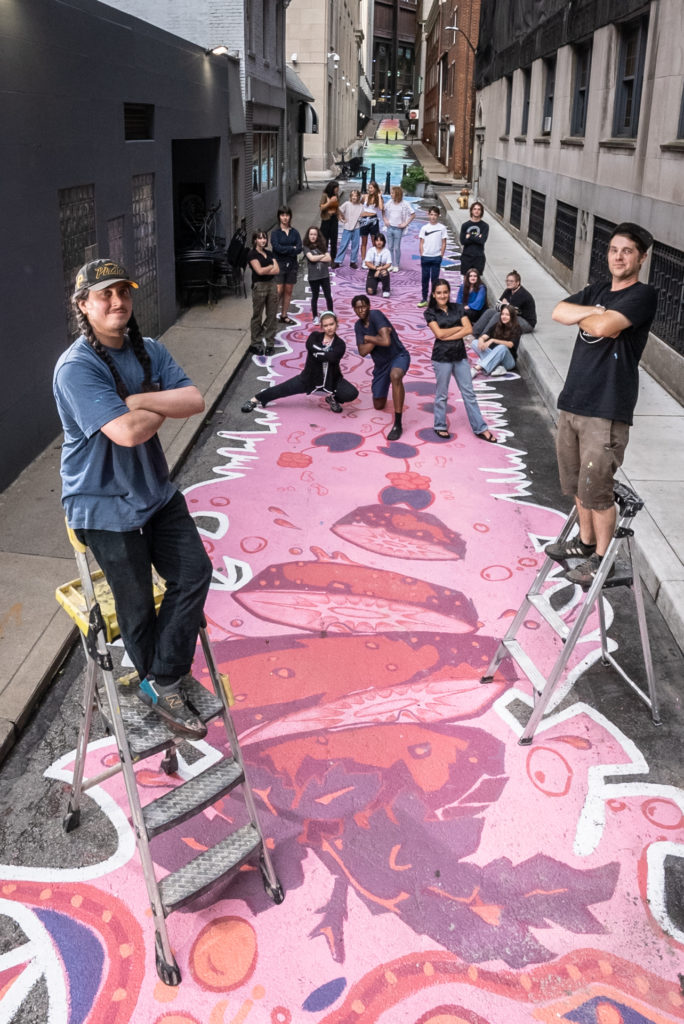 ---
Market Square
Greedy Pigeons, 2022
by Josie Norton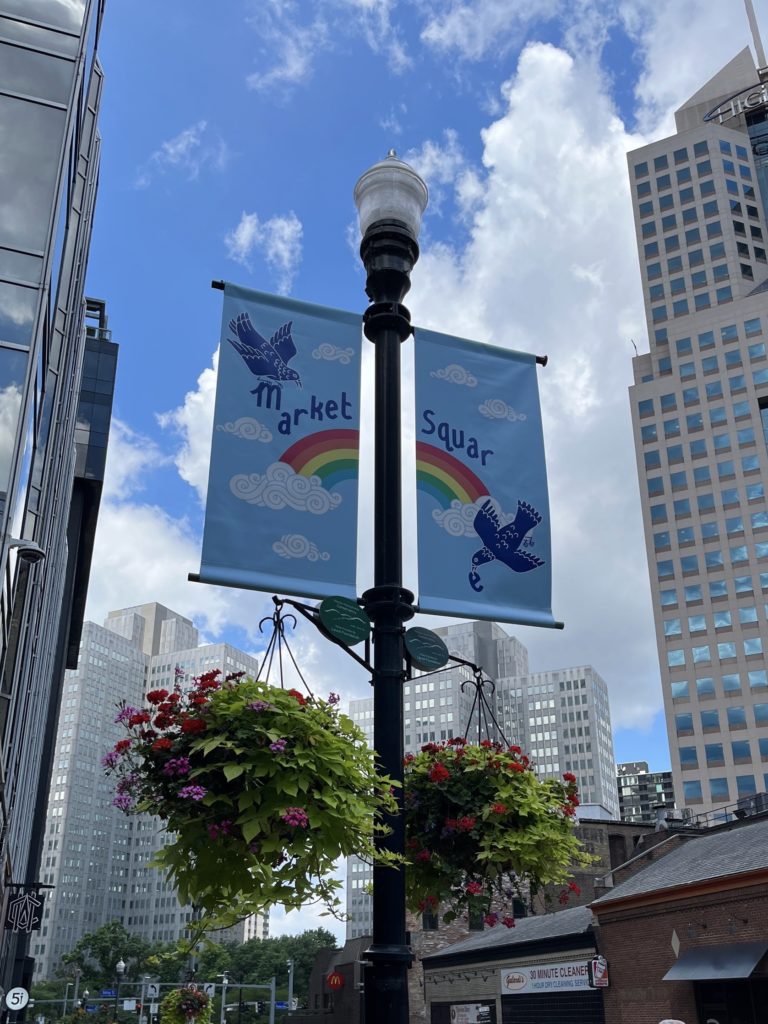 ---
One Oxford Center
People We Love, 2022
by Kit Monkman, KMA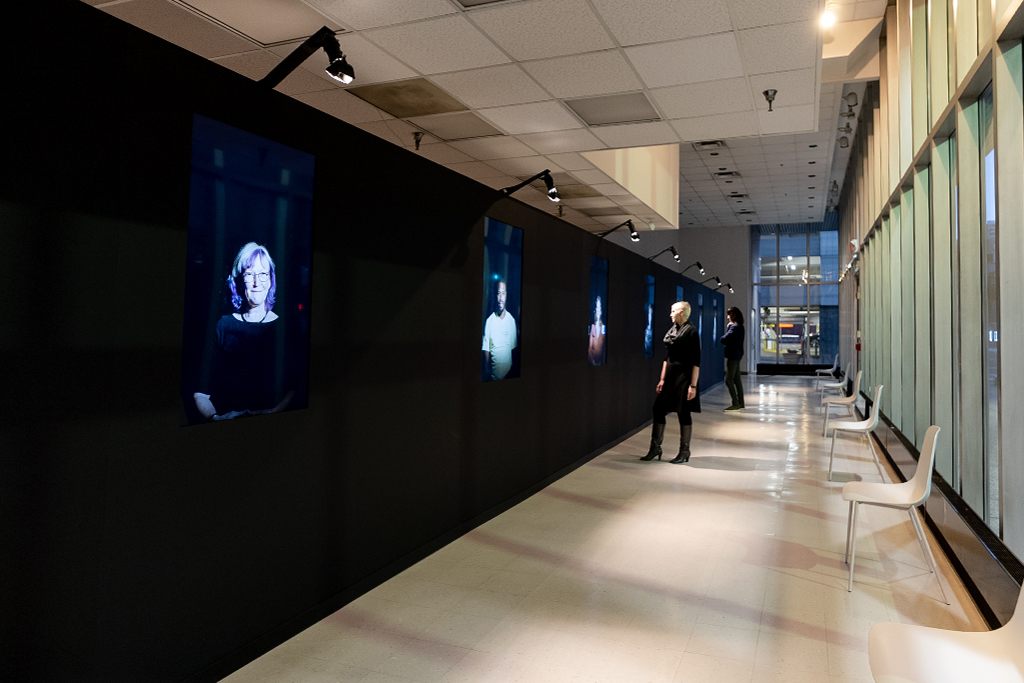 A community-based international artwork featuring portraits of individuals looking at images of people they love. Located at One Oxford Centre, 320 Smithfield Street (corner of Smithfield St. and Fourth Av.).
This installation is visible now through September
People We Love asks its visitors to meet the gaze of each video portrait and wonder about the story behind those loving eyes. People We Love is conjured into existence by its participants, in collaboration with the people who come to look at the installation and engage their imaginations.
---
Garrison Place
Garrison Canal, 2018
by Andrea Polli
If you were disappointed to see the beautiful lighted artwork, Energy Flow, disappear from the Rachel Carson Bridge, you will be happy to learn that lighted elements of the original artwork have been re-used to create a dynamic new piece: Garrison Canal. Andrea Polli, who created the original work, has created the new light work which turns the Garrison Place alleyway into an imaginary underwater future world of big data.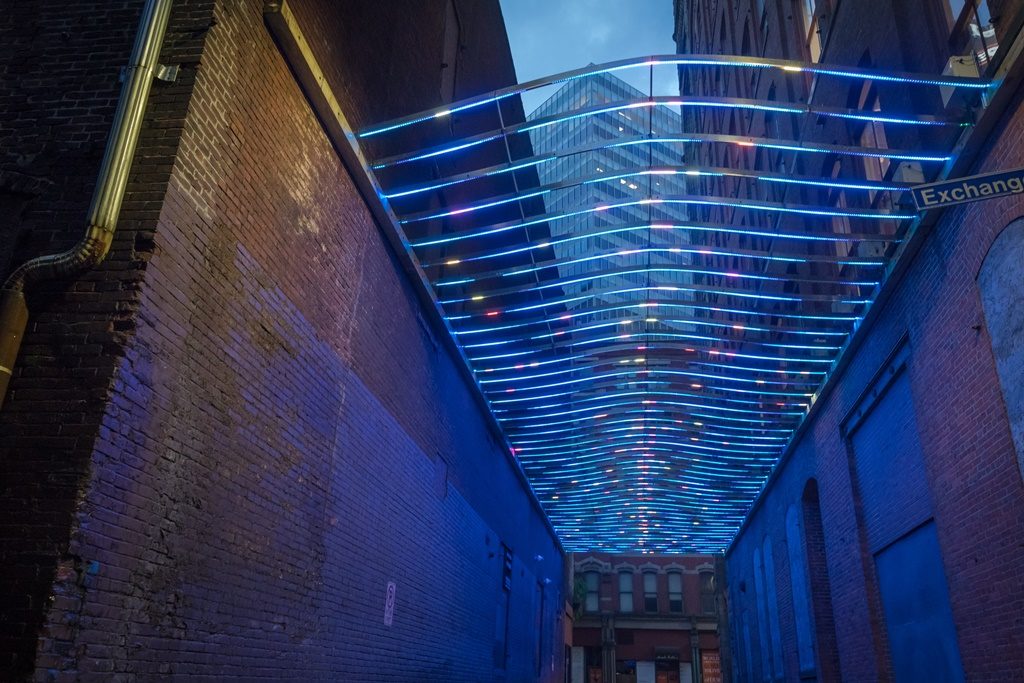 Visitors to the Canal "swim" below a wave of thousands of shimmering lights that transform color and animate in response to real-time changes in the local weather conditions from a weather station Downtown.
The Pittsburgh Downtown Partnership commissioned this piece as a wonderful opportunity to reuse elements of work that was much-loved by Pittsburghers and visitors alike. The project is part of a larger initiative to enliven Downtown alleyways with lighting, artwork, and pedestrian enhancements. Garrison Canal can be viewed in Garrison Place, between the 900 block of Liberty Avenue and Exchange Way.
"Garrison Canal continues the effort of many in Downtown to utilize art to encourage exploration of our beautiful built environment" said Jeremy Waldrup, President and CEO of the Pittsburgh Downtown Partnership. "Enhancing unexpected places through art makes a neighborhood unique, enjoyable and accessible for everyone."
Around Downtown
Judah, 2022
by Curtis Reeves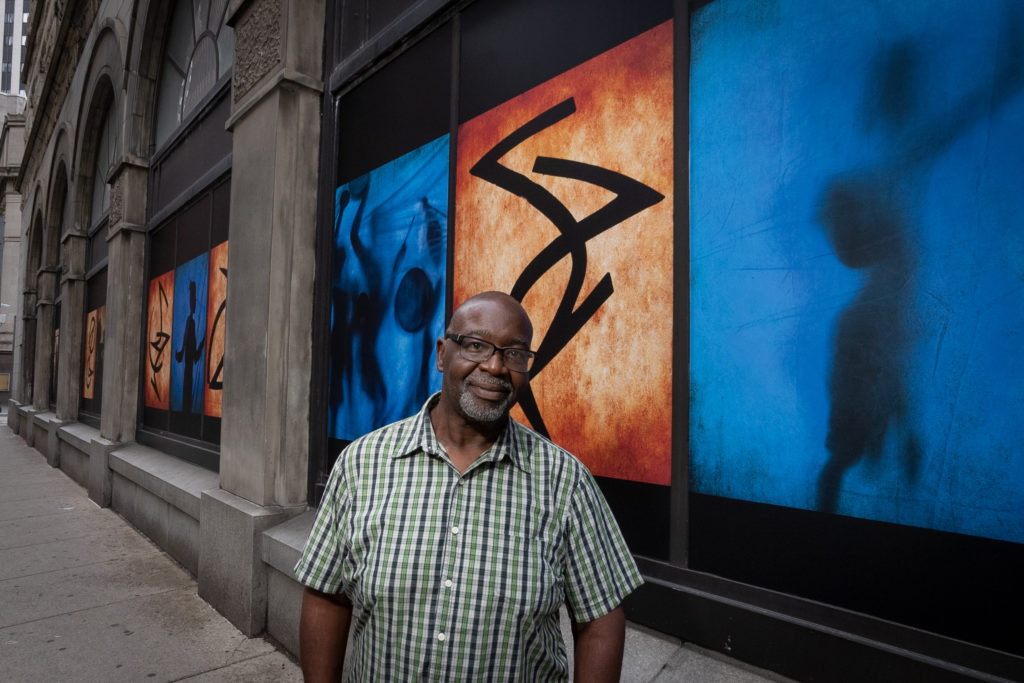 ---
Downtown Renown, 2020
by Gavin Benjamin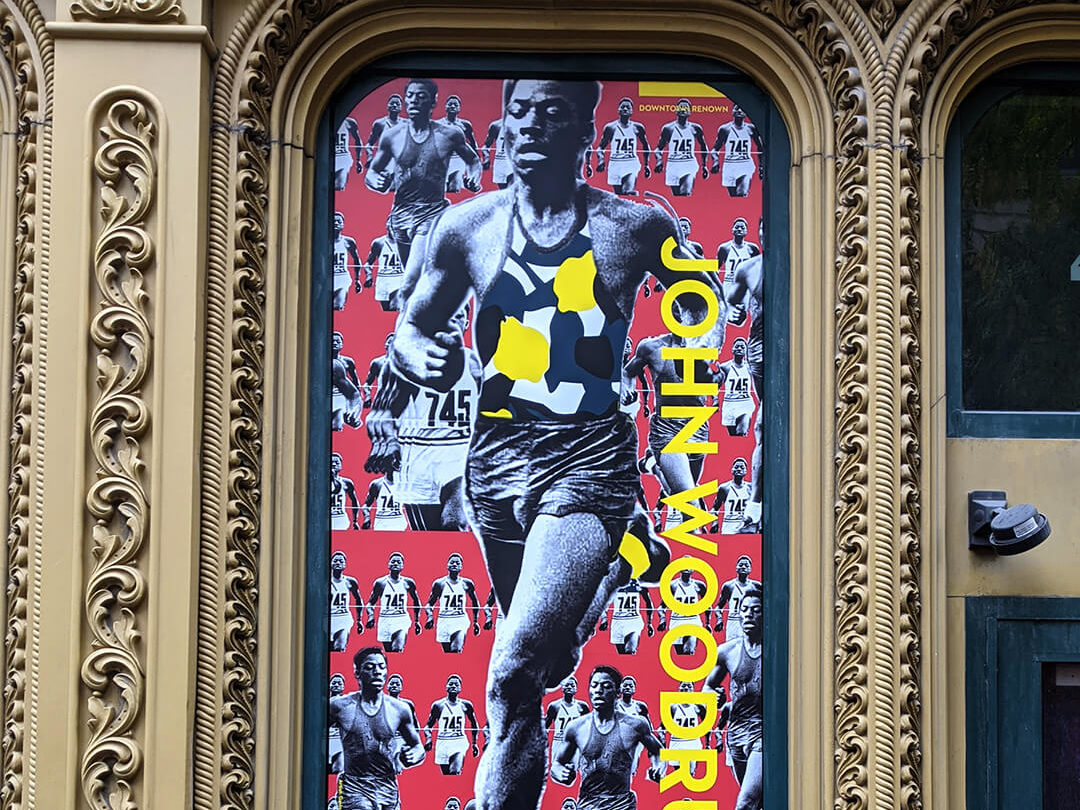 The "Downtown Renown" installation features 14 artworks and stories that celebrate the careers of Pittsburgh sports icons and athletic groundbreakers. Installed in windows around Downtown, find artistic renderings of household names from Mario Lemieux and Franco Harris, to Swin Cash, Dan McCoy, and more, showcasing a breadth of talent and accomplishments that is truly inspirational.
---
Cultural District
Cultural Trust Projects
Explore 13 different public art projects installed throughout the Cultural District in Downtown, including large-scale sculptural pieces, temporary activations, and art you can interact with.