Residential Resources
Cosmopolitan and convenient, living in Downtown Pittsburgh is a perfect blend of "big city" vibe with small town comfort. With a central location, eclectic, historic, and contemporary architecture, a spectrum of amenities within less than one square mile, and three signature rivers bordering it with natural beauty, Downtown Pittsburgh is your urban neighborhood in the heart of the city … a place that you'll love to call home.
The PDP has gathered common resources to make your transition into Downtown living easier.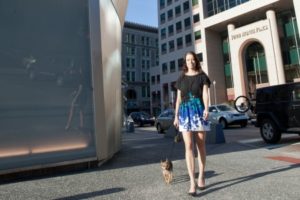 Pittsburgh Parking Authority Discounted Residential Parking Leases
Downtown residents are eligible for a reduced-priced parking in Parking Authority garages with available leases. These prices reflect the removal of the 33% parking tax on garages. Applicants need to provide the lease agreement, a valid driver's license with the Downtown address, a utility bill in the applicant's name, and proof of payment of city taxes. Contact the Pittsburgh Parking Authority at 412-560-7275 for more information and a list of available garages.
311 – City of Pittsburgh Response Center
Non-emergency concerns within the City of Pittsburgh can be submitted by dialing 311 from a phone within city limits, tweeting at the official account, or by submitting a form online. Please visit the 311 Response Center website for more information.