Downtown Pittsburgh Retail Snapshot
Downtown Pittsburgh's walkability, accessibility, and growth lend to a distinctively vibrant retail environment. Join the 31,000 residents, 130,000 workers, millions of annual visitors, and capture their combined $160 million in annual spending power in Downtown Pittsburgh.
In the last ten years, Downtown Pittsburgh surpassed $4.5 billion in investment creating…
3,000 housing units
2,000 hotel rooms
1 million square feet of new office space
60 new dining destinations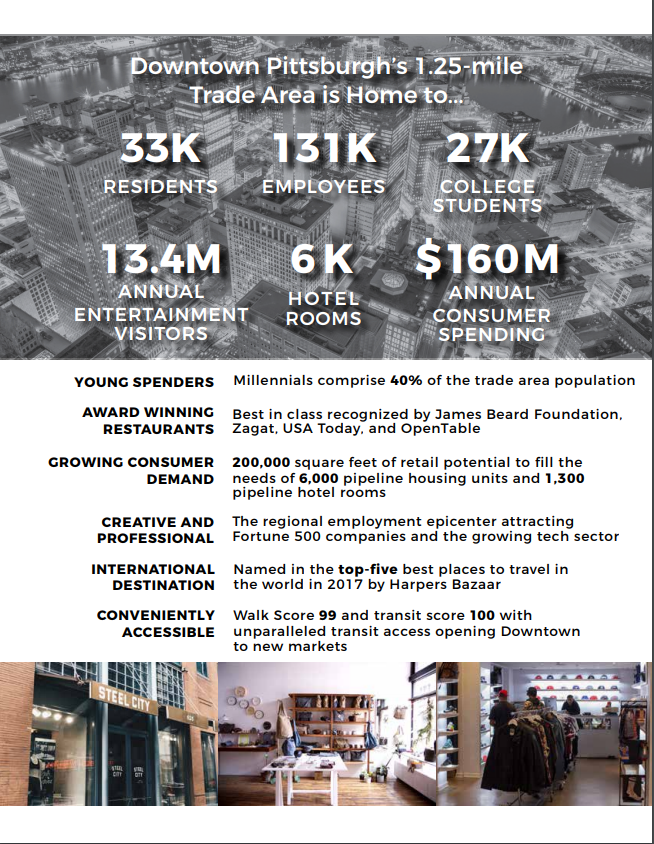 To read the entire retail snapshot, view it here.