Welcome Back Pittsburgh!
Downtown is ready to welcome you back. Whether you've been working here daily or are returning for the first time in a long time, here's how you can make the most of all the incredible experiences to be had in the Golden Triangle.
---
Pittsburgh Opens: A Welcome Back Event
Pittsburgh Opens is a new happy-hour welcome back series to celebrate Downtown workers and residents.
You're invited to re-engage with the neighborhood with live music performances, pop-up food vendors, cocktails, activities, and more!

Join us for the 'Pittsburgh Opens' happy hour block party!
STAY TUNED FOR MORE DETAILS TO COME!
Next Event:
Thursday, July 21
4:30 – 8 p.m. at The Backyard (8th Street)
Generously supported by BNY Mellon, BOMA, Duquesne Light, Highmark, Peoples Gas, Piatt Companies, PNC Bank, UPMC Health Plan, and the Pittsburgh Business Times.
---
EDGE Card Special Event Deals
Pick up your free EDGE Card at the PGH Opens event!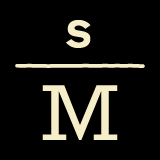 Sienna Mercato
942 Penn Avenue Website
Welcome Back Event Deal: Enjoy $0.50 Buffalo Balls from 5 – 7 p.m.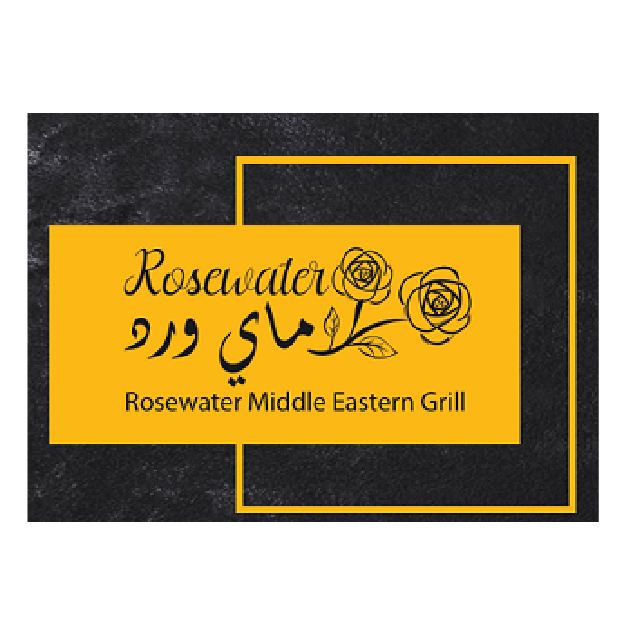 Rosewater Middle Eastern Grill
808 Liberty Avenue
Website
Welcome Back Event Deal: Receive 10% off your bill.
Participating Downtown restaurants in the gift card grab bag:
Bakersfield
Scarpino
Sienna Mercato
The Speckled Egg
Gaucho
Tako
Meat & Potatoes
Social House Seven
---
Reconnect with Happy Hour 🥂
One of the best parts of being Downtown is the plethora of places to meet up with friends, colleagues, and coworkers for delicious drinks and great bites. Read up on the Downtown Happy Hour Guide for the perfect places to catch up after work.
---
What's Open: Lunch Guide 🍴
We got you covered whether you're on the go, enjoying a leisurely lunch break, or popping in on your off day. Find everything from sushi to soups and sandwiches, enchiladas, curries, and more around Downtown.
Learn more with the Downtown Lunch Guide.
---
Find Innovative Co-Working Spaces 🏢
Still working remotely, but looking for a change of scenery? Explore co-working spaces Downtown that offer plenty of perks, style, and comfort to change up your workday, all within walking distance of everything great Downtown has to offer.
Grab a Cup of Joe ☕️
Whether you're grabbing yourself a cup of joe before heading into the office, or need a mid-day pick me up, Downtown Pittsburgh has a ton of different coffee shops that provide you with just the right amount of boost!
We made it easy to find the right place for you to find your coffee ( and more) with this guide of Downtown coffee shops.
---
What's Open: Shopping 🛍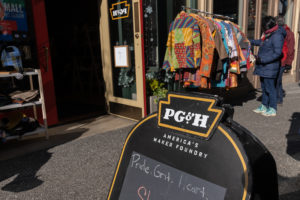 Find one-of-a-kind local boutiques, book stores, and more with shopping in Downtown Pittsburgh. You'll be supporting locally-owned small businesses while discovering something new.
---
Outdoor Dining 🌤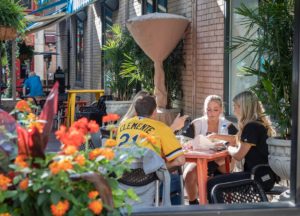 See what restaurants offer outdoor dining and explore the areas around the neighborhood we're innovating the public space with extended sidewalks and outdoor patios for more fun in the sun.
---
Reactivation Metrics 📈
Downtown Pittsburgh continues to be a center of activity with increasingly positive reactivation signs. Head to our Downtown Research page to check up on the latest neighborhood stats, including activity levels, visitor numbers, and more.
---