Market Square Farmers Market
Thursdays, May 16 – October 31, 2019 | 10:00 a.m. – 2:00 p.m.
Downtown's showcase Farmers Market will be celebrating its 15th season with fresh produce and goods from local vendors while providing the Downtown community with a unique and convenient shopping experience that enlivened the city. Each Thursday during the season, an average of 7,000 – 10,000 office employees, residents, and visitors to Pittsburgh come to Market Square to enjoy the gourmet treats, fresh grocery finds, and unique entertainment opportunities throughout the market.
Over 30 weekly vendors are showcased. Fresh-cut flowers, herbs, fresh fruit and vegetables, honey, yarn, breads, sweets, and artisan goods are all available for Downtown shoppers, along with an assortment of prepared foods ready for lunch.
In addition, free afternoon concerts entertain Market-goers from 11:30 a.m. – 1:30 p.m., featuring an array of diverse performances ranging from acoustic local musicians to the Pittsburgh Opera Resident Performers.
Special events will again return to the Market Square Farmers Market, including "Christmas in July" celebrations, Irish Day, Navy Week entertainment, and the year-end Halloween bash.
Entertainment Schedule
Enjoy free live entertainment from various artists, musicians, and festivals on the PNC Stage every Thursday.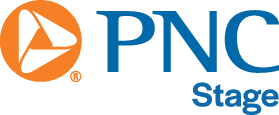 September 5: PM Mirror
September 12: Mark Ferrari
September 19: Tony Barge
September 26: Pittsburgh Opera
October 3: Pittsburgh Opera
October 10: Shelley Duff
October 17: Two Tall Twins – Canceled due to weather
October 24: Allissa Logsdon
October 31: Joel Lindsey / End-of-Season Halloween Bash
Check back regularly for an updated entertainment schedule.
2019's Full-time Vendors
Alpha Farms
Always Summer Herbs
Andrews Farm Market
Aunt Carol's Gourmet Dips
Brenckle's Organic
Batch
Billy's Country Smokehouse
Cherish Creamery
Chocolate Moonshine
Cinco de Mayo Salsas
City Fresh Pasta
Conover Organic Pickles
CobblerWorld, LLC
Fabulous Cookies
Good L'Oven Cookie Shop
Gosia's Pierogies
Hello Hummus
Jose Quiroz Farm
Little Athens Catering
My Sweet Lilly
Mediterra Bakehouse
Olive Tap
Pisarcik Greenhouses
Real Fungi LLC
Sand Hill Berries
Simmons Farm, Inc
Stickler's Ice Pops
Sweet Patootie
Two Acre Farm/The Brinery
West Penn Farm Alliance
Wise County Biscuits/ Café Agnes
Woolf Farms


Vendors are subject to change
Shop Downtown Spotlight Program
Downtown businesses located in the Central Business District have the opportunity to participate in the Market Square Farmers Market through the PDP's Shop Downtown Spotlight Program as a single day vendor. Learn more about the program and apply for a spot here.
Vendor Opportunities
Applications are now closed for the season. Alcohol vendors (part-time) will continue to be accepted on a rolling basis as space permits: apply here.
If you are a Downtown retailer, apply to our Shop Downtown Spotlight program.