Featured,
Shopping,
Small Business Spotlight,
Things to Do
Discover the Art of Style at the Summer Boutique Crawl in Downtown Pittsburgh!
Tuesday, July 25, 2023
Step into a world where fashion becomes art, and style takes center stage at our highly anticipated event – the Fashion in Frame Summer Boutique Crawl!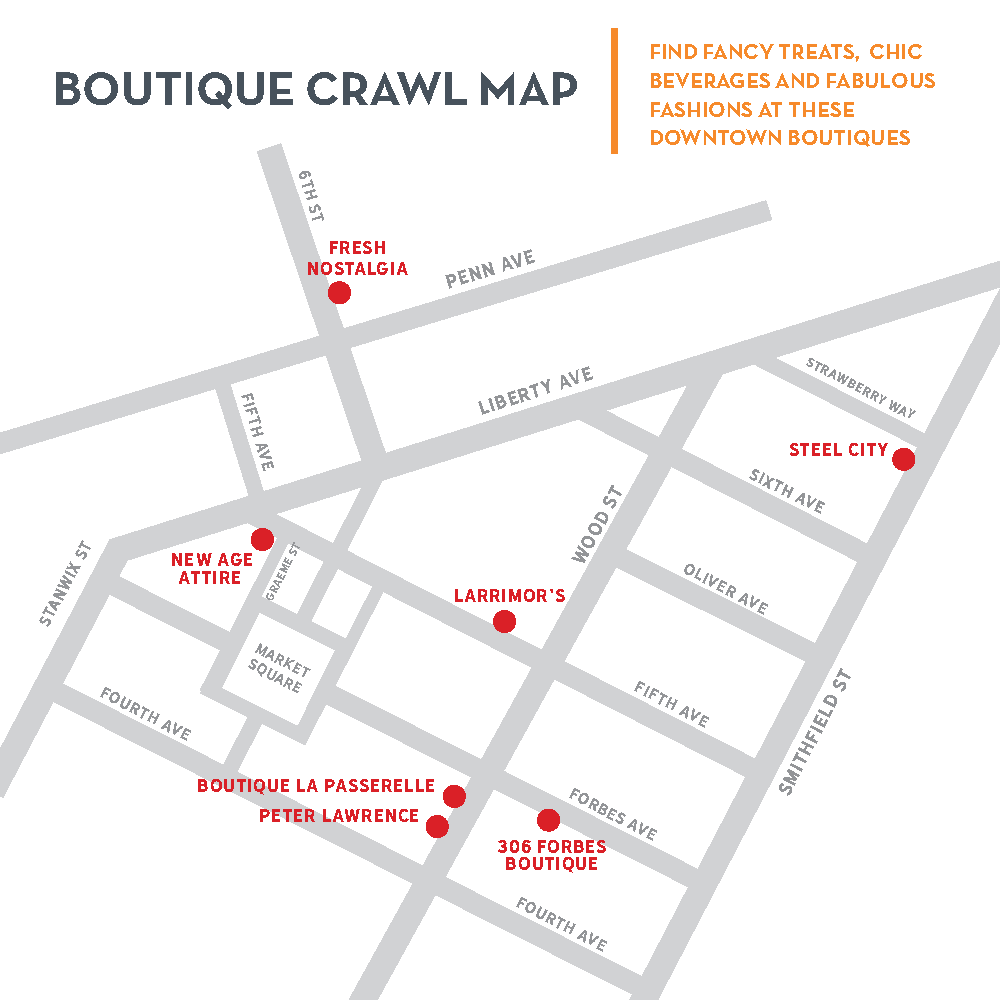 Join us this Friday, July 28 from 5 – 8 p.m. for a glamorous night of delightful treats, chic beverages, raffle prizes, and a mesmerizing showcase of fabulous fashion. Set amidst the vibrant backdrop of Downtown during the Cultural Trust's Gallery Crawl, this celebrates the fusion of fashion and art, in the spirit of Andy Warhol's iconic words, "Fashion is more art than art is." Don't miss this unique opportunity to explore the diverse offerings and businesses that make Downtown a cultural haven, all while indulging in the finest trends and styles of the season.
Keep scrolling to learn more about the participating boutiques!
A local women-owned business that has carefully curated pieces to fit any woman's unique style!
Find amazing European clothing brands that you can't find anywhere else!
A unique, whimsical, eclectic, and vintage inspired fashion boutique catered to creative professionals!
Pittsburgh's premier family-owned fashion destination containing an unmatched selection of women's clothing of every style!
A store dedicated to providing streetwear and lifestyle attire for all your needs!
Unique and quality styles from designers all over the world featuring Sam Dong, Pure Essence, Ciao Milano, and many more!
Steel City (625 Smithfield Street)
A brand whose mission is to make quality clothing that tells the stories of their blue collar heritage and shows off their Pittsburgh pride!