Downtown Living,
Featured,
Mobility,
Out and About,
Shopping,
Things to Do
Best Parking Deals in 'Tahn'
Friday, March 3, 2023
Got plans Downtown and in search of a place to park? Nothing is better then snagging a sweet parking spot near your favorite restaurants, shops, and activities!
Here are some of the best parking options in Downtown that have flat or discounted evening and weekend rates. 🚗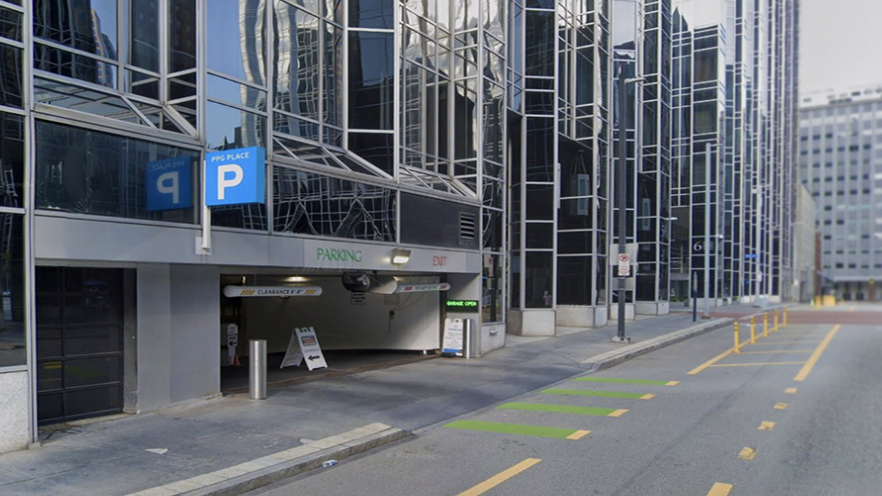 Oliver Garage
📍 350 Oliver Ave.
⏰ Monday – Friday: 5 a.m. – 4 p.m.
Saturday – Sunday: All Day
0-2 hours: $5.00
2-3 hours: $8.00
3-4 hours: $12.00
4-12 hours: $18.00
12-Close of Day: $30.00
Evening ( after 6 p.m.): $4.00
Weekend: $4.00
Located in the center of Downtown, this garage is conveniently near a variety of restaurants and shops, and is a few blocks down from Market Square. Restaurants close by include The Capital Grille, a fine dining restaurant and steakhouse, and Fogo de Chao Brazilian Steakhouse, which provides a taste of Southern Brazilian culture. As for shopping, Downtown's Target is nearby, as is Larrimor's, a men's clothing and fashion boutique.
Ft. Duquesne & Sixth Garage
📍120 Sixth St.
⏰Monday – Sunday: 24 hours
0-1 hour: $6.00
1-2 hours: $8.00
2-4 hours: $10.00
4-24 hours: $14.00
Evening ( after 4 p.m.): $8.00
Weekend: $8.00
Located right along the Allegheny River and near the Cultural District, the garage is surrounded by restaurants and activities, including Alihan's Mediterranean Cuisine, a family-style restaurant that serves Mediterranean dishes with all-natural, fresh ingredients; tako, which serves rich flavors of Asian-Mexican fusion; and Giovanni's Pizza & Pasta, where you can customize any pizza to your desire. Along with these dining options, the garage is also located near Heinz Hall, which hosts performances and shows every week.
11 Stanwix Street Garage
📍11 Stanwix St.
⏰ Monday – Sunday: 24 hours
0-1 hour: $7.00
1-2 hours: $12.00
2-3 hours: $17.00
3-24 hours: $22.00
Evening (after 4 p.m.): $5.00
Weekend: $5.00
Located along the Monongahela River, this is the perfect place to park when visiting Point State Park. Grab a drink or bite to eat after visiting the park from nearby cafes and restaurants. Some popular spots near this garage is Buon Giorno Cafe, a family owned business with imported specialty foods accompanied by a quaint environment, and Squeeze Cafe, which sells a variety of smoothies and juices. It's near quite a few restaurants as well, such as Ruth's Chris Steak House, which provides warm hospitality and the perfect steak, and Sanremo's Pizza & Bar, serving pizza with homemade dough and sauce.
Market Square Garage
📍260 Forbes Ave.
⏰Monday – Sunday: 24 hours
0-1 hour: $7.00
1-2 hours: $10.00
2-3 hours: $15.00
3-12 hours: $20.00
12-24 hours: $30.00
Evening (after 4 p.m.): $5.00
Weekend: $5.00
Located by Market Square, this is the perfect spot to grab food with friends and family, and enjoy programming in the Square or a meal at one of the many restaurants nearby, including The Yard, best known for their delicious grilled cheeses; Primanti Bros, where you can find spectacular handcrafted sandwiches served with house-made coleslaw and fresh-cut fries on top; and Revel, which has weekly live music and handcrafted cocktails.
BNY Mellon Center Garage
📍500 Grant St.
⏰Monday – Friday: 5:30 a.m. – 10 p.m.
Saturday: 7 a.m. – 11 p.m., Sunday: Closed
0-1 hour: $8.00
1-2 hours: $10.00
2-3 hours: $12.00
3-5 hours: $15.00
5-24 hours: $18.00
Evening (after 4:30 p.m.): $6.00
Weekend: $6.00
Located right next to the beautiful Mellon Green, there are plenty of dining options around. If you end up in Downtown during the earlier hours of the day, grab a delicious breakfast at Waffles, INCaffeinated or Bruegger's Bagels and Jamba Juice, located across the street from the garage. Got dinner plans? Check out nearby Eddie V's Prime Seafood, which serves all things seafood and hosts jazz nights performed by local musicians.
Check out other parking options in Downtown Pittsburgh HERE!