Dining,
Featured,
Things to Do
2022 Downtown Food Guide
Tuesday, July 5, 2022
With the weather warming up and the sun starting to shine more each day, what better time is there than now to come Downtown and find a new favorite restaurant, juice bar, or café? This list is a must-have for those looking to do some quality dining this summer!
Open Now
136 Sixth Street
Located at 136 Sixth St. this new addition is opening just in time for the revitalization of Sixth St. Downtown and is backed by renowned local Chef Jamilka Borges who is known for having worked in many of Pittsburgh's most notable restaurants including Livermore, Bar Marco, Spoon, The Independent Brewing Company, and more! Borges has partnered with the Richard Deshantz Restaurant Group, owners of Meat and Potatoes and Coup de Ville to bring this new restaurant to the city.
Hours:
Thursday: 8 a.m. – 8 p.m.
Friday & Saturday: 8 a.m. – 9 p.m.
Sunday: 8 a.m. – 8 p.m.
25 Market Square
Barcadia is located right in Downtown's Market Square, above the Market Exchange. This new establishment is hoping to provide great food, drinks, and gaming to the Downtown neighborhood. They offer 35 classic arcade games in-house as well as a full drink and cocktail menu, food is provided by next-door neighbor Slider Vibes.
Hours:
Monday – Thursday: 4 – 10 p.m.
Friday: 4 p.m. – 2 a.m.
Saturday: 12 p.m. – 2 a.m.
Sunday: 12 – 10 p.m.
353 N. Shore Dr
The owners of Shorty's believe the oldies had the right idea, and they're here to give it a modern shot in Pittsburgh. Bring some friends for some classic duck-pin bowling, no rental shoes required. This is a great spot on the North Shore to go watch a game, hang with friends, or get some snacks and a drink after work!
Hours:
Sunday – Thursday: 11 a.m. – 12 a.m.
Friday & Saturday: 11 a.m. – 2 p.m.
961 Liberty Ave
The owners of Alihans Mediterranean Cuisine and Giovanni's Pizza have created yet another culinary masterpiece for Pittsburghers to enjoy their quality creations. With plans to serve wings, whole chicken dinners, and even fried fish meals, it is expected that Liberty Chick 'n' Fish will be a very welcome addition to Downtown, serving up freshly fried foods daily!
Hours:
Open daily: 10 a.m to 11 p.m.
330 N Shore Dr, Pittsburgh, PA 15212
At Macs & Stacks, they're melting, stacking, mixing, and topping creamy macaroni & crispy grilled cheeses with the most crave-able flavor combos. This new restaurant is offering high-end mac & cheese or grilled cheese sandwiches made with mouth-watering toppings such as tater-tots, popcorn chicken, and more. Macs & Stacks is going to quickly become a go-to late-night snack destination.
Hours:
Open daily: 11 a.m to 2 a.m.
Gateway 1 and 11 Stanwix
The famous Pittsburgh-based coffee brand Yinz Coffee recently opened up its fifth and sixth locations in Downtown! Both locations are conveniently located inside two of Pittsburgh's busiest buildings! The first is located at 11 Stanwix and the second is right inside One Gateway Center. They are offering delicious espresso drinks with coffee roasted locally from 19 Coffee, as well as pastries from BB&Bur and biscotti from Aunt Anna's. They also have their popular "YinzCoffee" apparel available at both locations.
Hours:
Monday – Friday: 6:30 a.m – 3 p.m.
One Oxford Centre
Having just opened its first location in the South Side Works last month, 1:11 Juice Bar is taking Pittsburgh by storm. They just opened their second location at One Oxford Centre and announced a brand new lineup of juices, The Snap Line. With almost 40 flavors of juice, and delicious breakfast & lunch options, 1:11 Juice Bar is going to be a great addition to the Downtown scene.
Coming Soon!
Alihan's Coffee and Breakfast – July 2022.
Another part of the revitalization of Sixth St. Downtown, Alihan's Coffee and Breakfast is slated to open in July. A sister restaurant to the famous Alihan's Mediterranean Cuisine, this new location is set to be right across the street at 129 6th St. Alihan's is famous for supplying the city with delicious traditional Turkish lunch and dinner, we know we can expect the same for breakfast at this new location.
Cafe Momentum – Summer 2022.
Hailing from Texas, Cafe Momentum is coming to Downtown Pittsburgh! The non-profit restaurant is famous in its hometown of Dallas, not only for amazing food but for providing a social service for the disadvantaged youth in its community. Since 2015, Owner and Executive Chef Chad Houser has helped over 1,000 teens aged 15-19 through Cafe Momentum's paid internship program that teaches life, social, and career skills. According to the official Cafe Momentum website, the Pittsburgh location is set to open in Q2 of 2022 and will be located at the former Wolfie's Pub at 274 Forbes Ave.
T & E Diner – Summer 2022.
The pandemic forced a lot of change in Pittsburgh, the once-famous Distrikt Hotel is transforming into a more boutique establishment called the Joinery Hotel owned by Hilton. The hotel's lobby used to be home to "or, the Whale", but with all the change occurring at this location, it is now bringing the Chicago-based T&E Diner with hopes to serve up late night burgers, boozy weekend brunches, and more!
Voodoo Brewery – Summer 2022.
The Meadville favorite, Voodoo Brewery has quickly grown in the past few years. This year they announced their plans to open a new location in the North Shore right next to Shorty's Pins and Pints at 337 North Shore Drive. Voodoo's new location plans to have a full and typically "quirky" food menu, and customers will be able to order from their tables using their phones. Of course, they will also offer a full range of draft and packaged Voodoo beers.
Alta Via – Expected to open in early 2023.
Fox Chapel's famous Alta Via, known for its delicious Italian cuisine is expanding its business by opening a new location Downtown in Market Square. This will be the second Alta Via location featuring a menu of pasta, seasonal vegetables, and dishes made using the restaurant's wood hearth. Owned by the "Big Burrito Restaurant Group", Alta Via will serve as a great addition to Market Square.
Ritual House – Opening date to be announced.
Monroeville's "Coast & Main Seafood and Chophouse" owners Chef Ricky Kirsop and his wife, Michelle Kirsop have teamed up with Pittsburgh restaurateur Herky Pollock to bring us The Ritual House, a restaurant offering elevated American cuisine, international eats, and craft cocktails. With plans to move into the historic Union Trust Building, it is expected that the Ritual House is going to quickly move to the top of Pittsburgh's fine dining scene. Its official opening date has not been announced yet, but we are hopeful to expect it this year!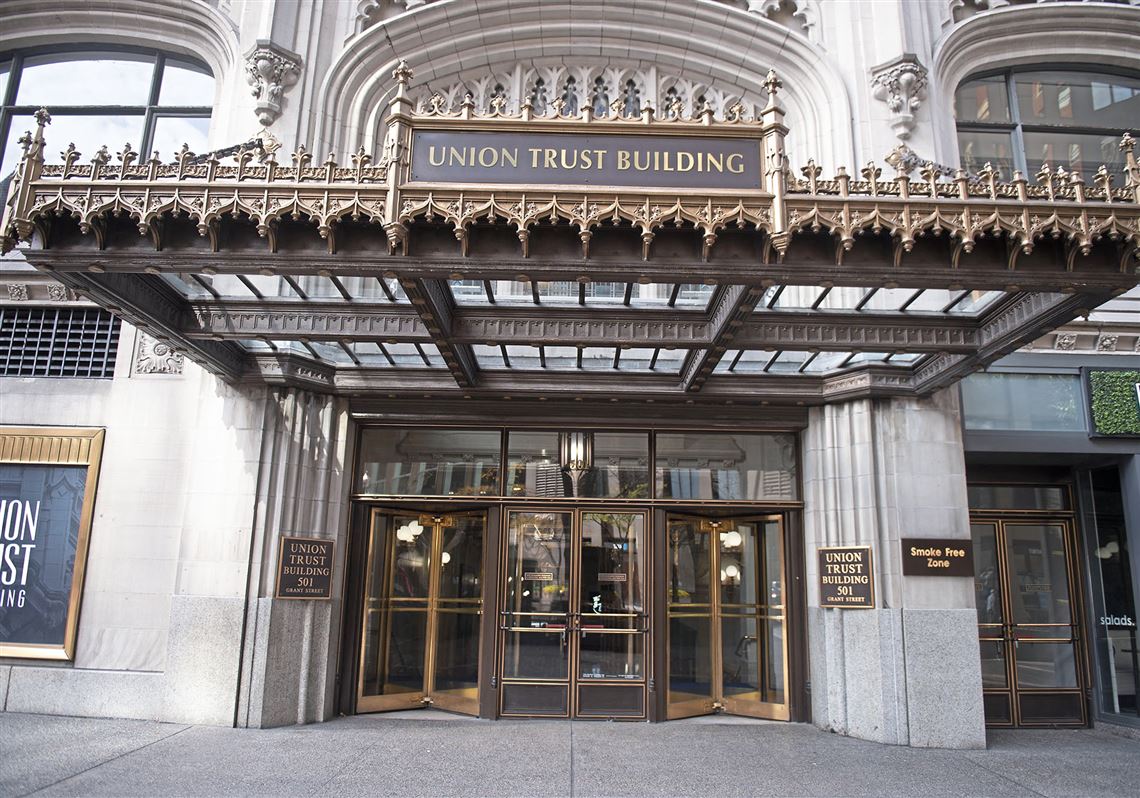 Rock 'n' Joe Coffee – Opening date to be announced
Rock 'n' Joe Coffee is planning to open up a second location in Downtown Pittsburgh, right on Wood street. Not a very far walk from their first location on Penn Ave, Rock 'n' Joe has plans to take over Pittsburgh's coffee scene, having announced its intent to open 10 new stores in the area. This Downtown location will be the first opened over the course of the next three years. Customers can expect more than just good music, Rock 'n' Joe's is known for their artfully decorated espresso drinks and seasonal specials (all served hot, iced, or frozen), as well as their fresh pastries and assortment of delicious breakfast and lunch options.
Looking for more? View the full Downtown restaurant directory here.
Did we miss your favorite? Send us an email to get them added to the guide!