Featured,
News,
Things to Do
Picklesburgh, voted the #1 Specialty Food Festival in the US, expands with live Comedy!
Friday, June 24, 2022
Pickles are kinda funny! You'll see for yourself when the National Comedy Center, the United States' official cultural institution and museum dedicated to comedy, and Pittsburgh Downtown Partnership team up on a live show featuring four of the nation's funniest, up & coming comics.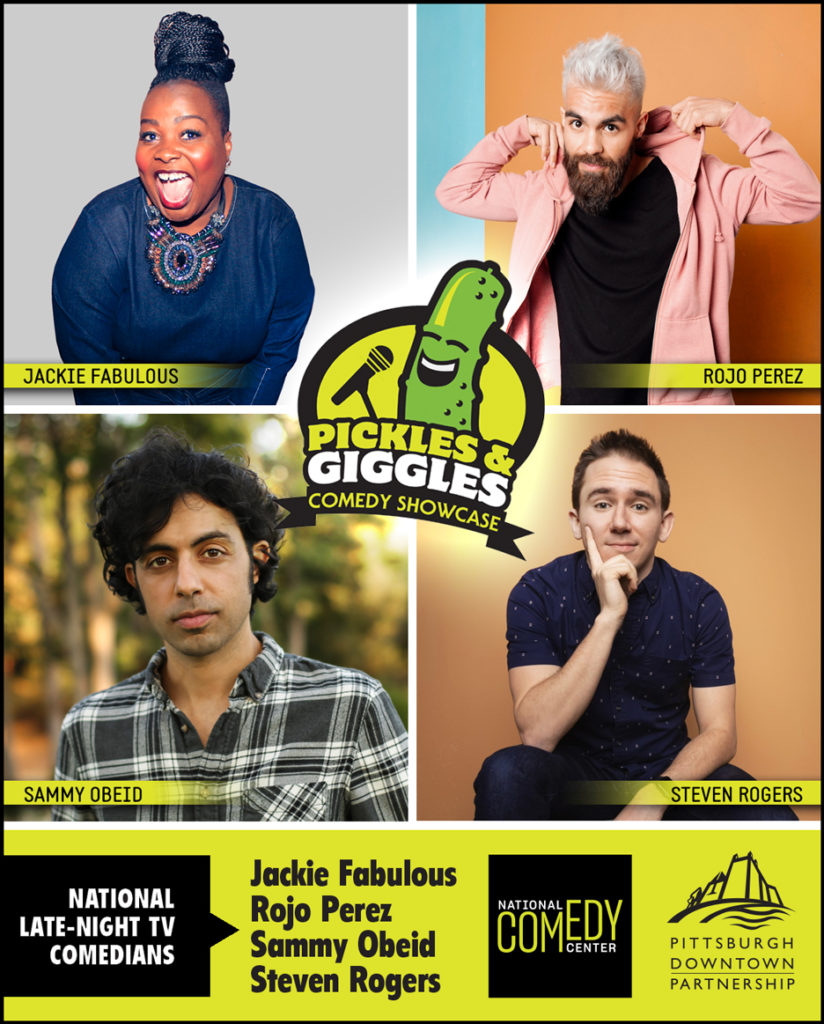 Why did the giant pickle cross one of Pittsburgh's sister bridges? To get to the Byham Theater of course! Get in the Picklesburgh spirit with the help of the National Comedy Center at the premiere of the "Pickles & Giggles Comedy Showcase" on the eve of the 2022 Picklesburgh festival!
The showcase, hosted by YaJagoff's John Chamberlin and Rachael Rennebeck, will spotlight four of the nation's funniest, up & coming comics on July 14 at the Byham Theater. Made possible with support from Southern Tier Brewing Company, ticket holders will also have a chance to wash down the punchlines with their limited-edition dill-icious pickle beer made especially for Picklesburgh.
Get your giggle on with opening sets from three of the funniest local comedians, programmed by Downtown Pittsburgh's Arcade Comedy Theater, including Samantha Bentley, Collin Chamberlin, and Chrissy Costa. 
Tickets go on sale on Friday, June 24 at 12 p.m. and can be purchased here. Plus, get $10 Dollar Dills to spend at Picklesburgh, and half-off admission to the National Comedy Center experience in Jamestown, NY.