Wigle Releases Eau De Pickle and Hosts a Pickle Palooza on May 6!
Tuesday, May 4, 2021
We've partnered with Wigle Whiskey to celebrate the spirit of Picklesburgh, named USAToday's 10Best #1 Specialty Food Festival in the country two years running.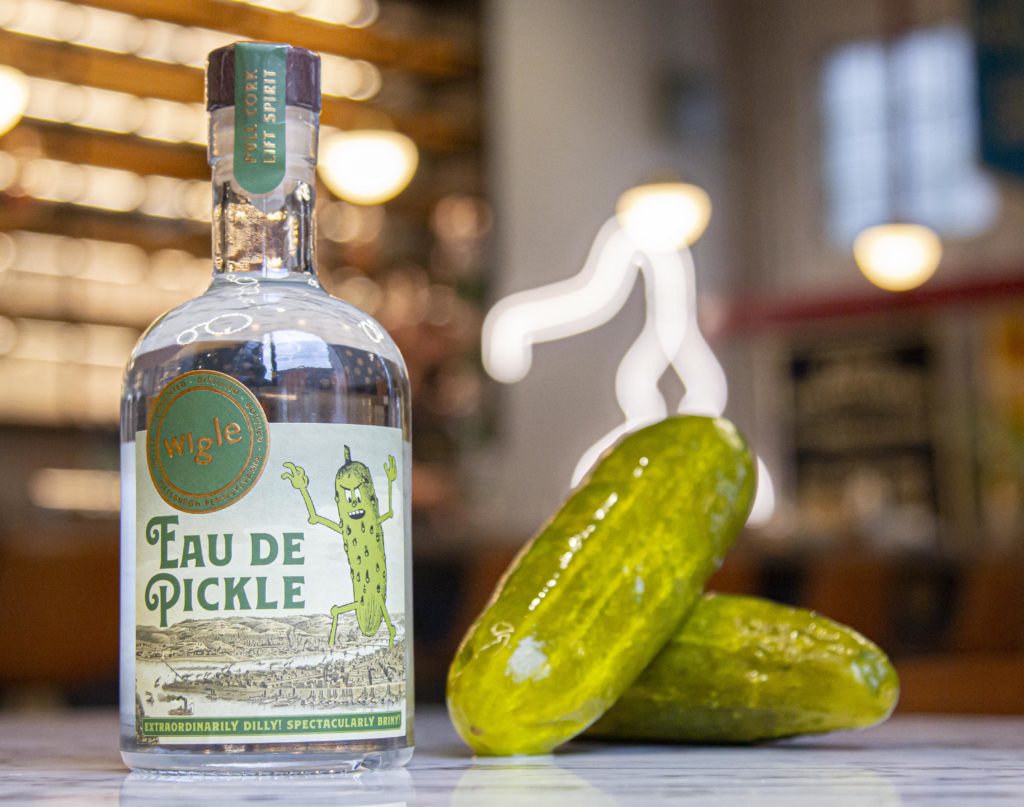 "We know how Eau de Pickle might initially sound, but hear us out. It is a spirit strongly rooted in a centuries-old European tradition. Our recipe is loosely based on a classic Aquavit recipe from Scandinavia," according to Michael Foglia, Director of Production for Wigle and creator of the
spirit.
Eau de Pickle,(pronounced "Oh de Pickle"), was awarded the National Innovation Award by the American Craft Spirits Association in 2019.
On May 6, Wigle will be celebrating the return of Eau De Pickle during this all-day long event. Stop by the distillery in the Strip District to pick up your bottle of their newest batch of Eau De Pickle and enjoy some delicious pickle treats. Enjoy a special pickle-themed cocktail menu featuring Eue De Picklebacks, Bloody Mary's, and a Dirty Pickle Martini.
Hot from the Wigle kitchen, enjoy crispy breaded pickle spears topped with bacon, white cheddar cheese curds, housemade ranch, and chives.
Eau de Pickle is currently available for pre-order. It will begin shipping and be available for pickup on May 6.
Place your pick up order here.
Place your order to be shipped here.