Community Takeout: HACP
Thursday, April 1, 2021
The Housing Authority of the City of Pittsburgh, one of the many organizations receiving food from the Downtown Community Takeout, has been a provider of affordable and safe housing in the City of Pittsburgh for more than half a century. They develop and make available affordable, safe housing and help families achieve the independence they strive for. The Downtown Community Takeout program is currently delivering food to 9 HACP sites and plans to expand to more sites soon.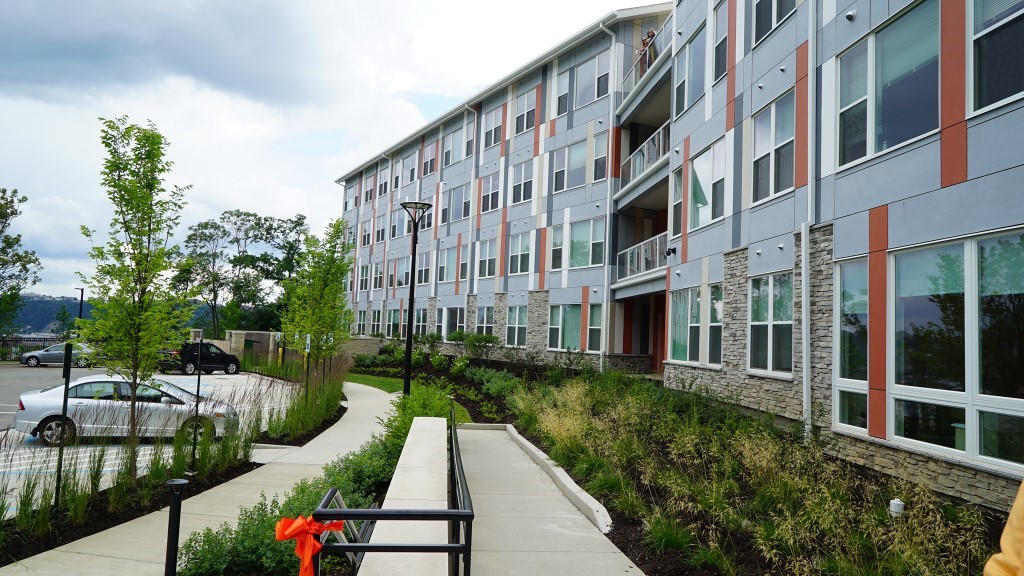 Learn more from Michelle Sandidge, the Chief Community Affairs Officer from the HACP:
Tell us a bit about the HACP:  
"The HACP originated in 1937. We provide housing for low-income residents in the city of Pittsburgh, including over 20,000 residents with 10 senior high-rises and 6 family communities throughout the city. Our primary mission is to build and provide housing.
"With the partnerships and social programs that we have, we flip the script and provide a home for people. We believe that in order to have a strong household, the home must be built within, not necessarily just the bricks, mortar, and exterior, but it must be internal. That's why we provide several programs and services for our residents. 412 Food Rescue is just one of the many partnerships we have."
How has the Downtown Community Takeout impacted HACP Sites?
"The Community Takeout Program is a different dynamic because the food is already prepared. In senior and family communities, they don't have to figure out how to make something. It's already done for them. That's one step in the process. if you're a student doing homework or you're a senior and you need to eat food to take medicine, you don't have to take the time to prepare things in this fast-paced world. Those at home engaged in homeschooling and parents working from home, may not have the luxury in the house to cook something.
"With the Community Takeout Program, the meals are ready to go. It's one step in the process to make sure that education and work is a priority. This goes for senior citizens as well. Many of them debate between taking their medicine, buying their medicine, or buying food. Now, their food is taking care of and ready to eat. Families and seniors can save their money for other things because they are nourished. Being nourished allows you to work better, be healthier, and much more. It's a really great cycle when you're not hungry and that's what the Downtown Community takeout really does for the HACP residents."
The HACP is currently in need of donations for their Clean State E3 Scholarship Program, which offers annual scholarships to qualified public housing residents. In 2020, the HACP disbursed $60,000 in scholarship awards to 12 HACP residents for post-secondary education during the 2020- 2021 academic year. Learn more and donate here.
Follow the HACP on Facebook and Twitter for updates on volunteer opportunities, events, and more.  
Read more about the evolution of the Downtown Community Takeout and ways you can make a difference here.