The Market Square Farmers Market Returns this Thursday
Monday, July 13, 2020
Starting this Thursday, July 16, the Market Square Farmers Market is back!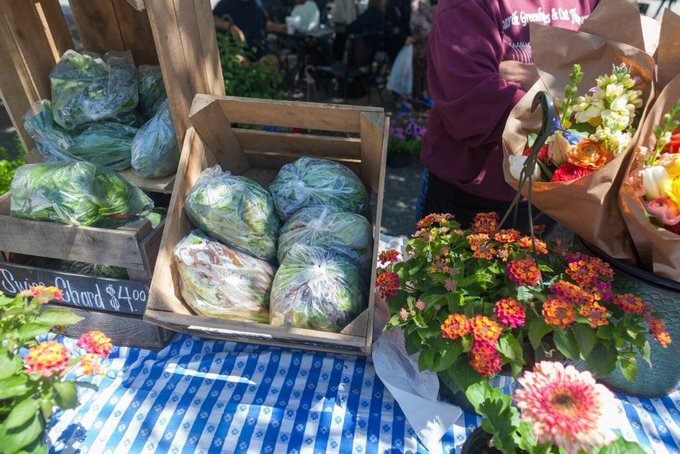 Shop local farmers, organic producers, and fresh food purveyors right in the heart of Downtown from 10:00 a.m. – 2:00 p.m. every week. Now in its 16th season, the rain-or-shine market also features weekly entertainment from Pittsburgh singers and songwriters. 
New safety precautions implemented at the 11th Street Farmers Market will continue, to include more space between vendors, socially-distanced line queues, and more. Full-time vendors featured every week include Batch, Cherish Creamery, Mediterra Bakehouse, Sand Hill Berries, Simmons Farm, and more, along with a rotation of part-time vendors. 
The 11th Street Farmers Market, currently taking place Sundays from 9:00 a.m. – 1:00 p.m., will continue through July 26.
The Market Square Farmers Market is presented by Green Mountain Energy, with generous support from PNC Bank.