Featured,
Small Business Spotlight
Small Business Spotlight: Jacqueline's Salon
Friday, January 24, 2020
Are you looking to change up your hairstyle, or in need of a pampering spa day? Jacqueline's Salon, located inside the Grant Building, offers a wide range of services, from hair styling, nail care, wellness spa sessions, and more.
Jacqueline's Salon, who recently celebrated their 25th anniversary, continues to help people feel beautiful inside and out. Along with the salon, Jacqueline mentors beauty school students and stylists, helping them develop and grow in the beauty industry.
Learn More with Owner Jacqueline Capatolla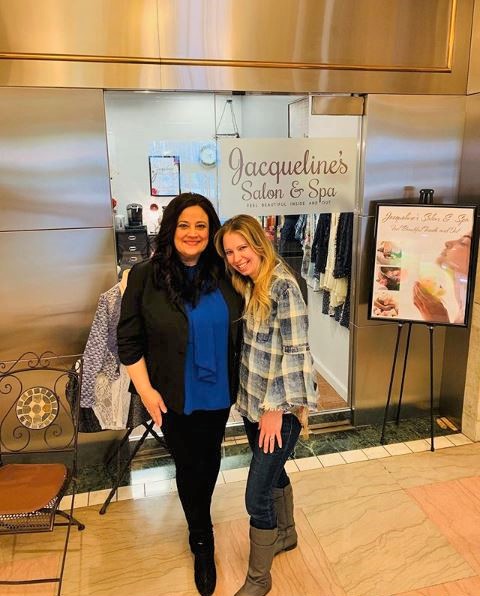 Jacqueline Capatolla knew she wanted to enter the beauty and fashion industry from an early age. When she was 16 years old, Jacqueline got her first job as a shampoo girl at a salon in Downtown and continued working hard in the field to achieve her dream of becoming the owner of her very own beauty salon.
Jacqueline has styled multiple editorial shoots, photo shoot, runway and platform artistry, bridal hair and makeup, along with teaching and mentoring other stylists in the industry.
She also developed Jacqueline's Inside Out program that focuses on teaching the importance of inner beauty, self-love, and confidence.
What inspired you to open Jacqueline's Salon?
My vision for helping others is what inspired me to open Jacqueline's Salon. At a young age, I knew I wanted to make a difference. I got my first job as a shampoo girl at 16, working at Super Hair, a high profile salon in Downtown Pittsburgh. I wanted to make the community a more beautiful place. Working behind the chair is a powerful place, and being able to help people feel better about themselves is what it's all about for me.
What makes your salon unique?
I developed a program called Jacqueline's Inside Out, where we help our clients look and feel beautiful inside and out. This unique program was developed in my salon as a way to teach the importance of inner beauty. Self-love and confidence go a long way, and we want to help our clients recognize that beauty comes from within.

Why Downtown Pittsburgh?
My career started here in Downtown. I graduated from Pittsburgh Beauty Academy and had my first job at a salon located on the Boulevard of the Allies. I love the excitement, the atmosphere, the people, but most of all; I love being in the heart of Downtown with all the vibrant energy it brings. The fashion and beauty industry is making a statement in Pittsburgh, and I'm honored to be part of it.
What are your top three favorite places to visit in Downtown Pittsburgh?
Epiphany Church, PNC Park, and Market Square, especially during the holidays.
What advice would you give to people visiting Pittsburgh for the first time?
There is so much to do in Downtown! My advice for people visiting would, of course, be to come to Jacqueline's for a pamper day! After you get your hair, makeup, or nails done, have a date night out in the Cultural District and see an amazing show. And don't forget everything from the Inclines to the Science Center and PPG Paints Arena. There's always something to explore.
---
Jacqueline's Salon is at 330 Grant Street inside the Grant Building and is open Monday and Friday from 9:00 a.m. – 5:00 p.m., Tuesday, Wednesday, and Thursday from 9:00 a.m. – 8:00 p.m., and Saturday from 7:00 a.m. – 3:00 p.m.
For more information about Jacqueline's Salon, check out their Facebook page and follow them on Instagram.
---
Downtown Small Business Spotlight
Have a small business that you want to see highlighted? Send us an email at pdp@downtownpittsburgh.com, and they could be featured as our next Small Business Spotlight.