Celebrate Halloween in Downtown
Friday, October 4, 2019
Whether you're looking for tricks or treats, there's plenty of fun ways to celebrate Halloween in Downtown Pittsburgh.
New Guard Halloween Party | October 24, 5:30 p.m. | Pittsburgh Opera Headquarters
Ghouls, the Pittsburgh Opera New Guard will be celebrating Halloween with a scary soiree. Come in your most creative costume, and take a tour of the Pittsburgh Opera costume shop. The night will include cocktails, snacks, a photo booth, and more!
Tickets start at $15
Learn more bit.ly/2oVx5TK
LIT Halloween Costume Party | October 25, 10:00 p.m. – 2:00 a.m. | Metropolitan Club
You are invited to attend the spookiest Halloween Costume Party in the city! Metropolitan Club is transforming into a LIT Halloween Party. Dress up in your scariest or funniest Halloween costume, and dance to the best music all night long.
Tickets start at $25
Learn more bit.ly/2LOvc4C
Dark Magic Manor Halloween Dance Party | October 25, 9:00 p.m. – 1:30 a.m. | Renaissance Pittsburgh Hotel
Spend a night conjuring the spirits of Halloween in our Black Magic Manor Halloween Dance Party on Friday, October 25, 2019. DJs Rich Kenny and Loyal will spin their voodoo mix of Top 40 hits to have you dancing all night long. The evening features Maker's Mark cocktails and an array of hair-raising potions. Come dressed to hypnotize, the best costume wins an overnight stay at the Renaissance Pittsburgh Hotel.
Tickets start at $25
Learn more bit.ly/2InMtzk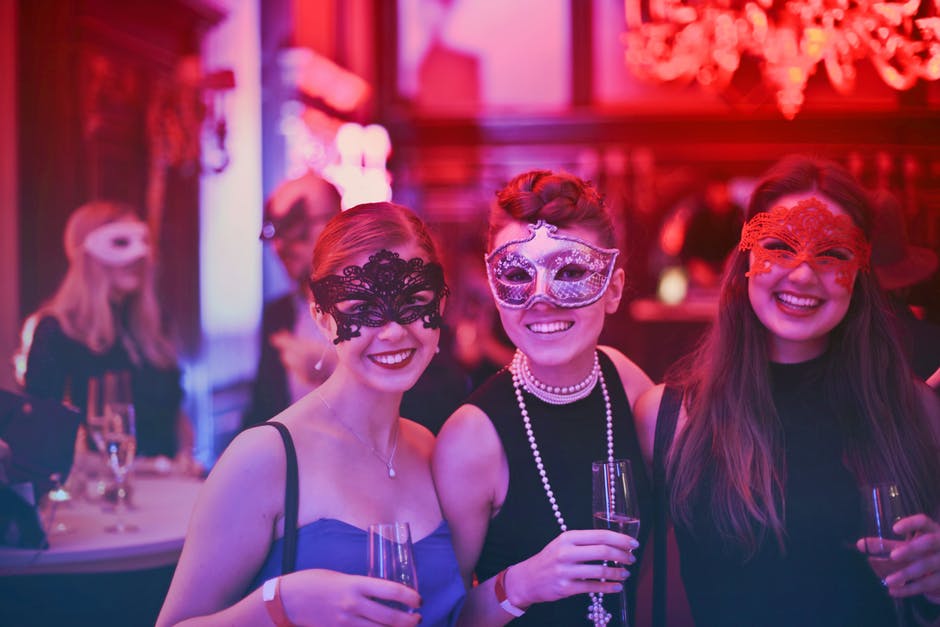 Heaven & Hell Halloween Bash | October 26, 8:00 p.m. – 2:00 p.m. | Revel and Roost
It's back! A two-story experience of heavenly treats and hellish revelry. Revel + Roost hosts its 4th annual Heaven & Hell Halloween Bash.

Your ticket includes OPEN BAR from 8:00 p.m.-9:00 p.m., appetizers till 10:00 p.m, plus TWO floors of live DJ music, costume contest, prizes + more. Upgrade to VIP for reserved seating for the night and an extra hour of open bar!
Tickets start at $30
Learn more bit.ly/2Iq0pZw
Fort Night – Tricks, Treats and Trivia| October 26, 6:00 p.m. – 10:00 p.m. | Fort Pitt Museum
Enjoy the museum after hours with a special Halloween themed 21+ night! Featuring local food, drinks, activities, lantern tours of Point State Park and history trivia with Buzzworthy Pub Trivia.
Fright Up Night | October 26, 5:00 p.m. – 10:00 p.m. | Market Square
Eat, drink, and be scary at this special Saturday Night Market filled with food, games, music, tricks, and treats. Stay tuned for more information.
Halloween at the Market Square Farmers Market | October 31, 10:00 p.m. – 2:00 p.m. | Market Square
Stop by the last Farmers Market of the year for seasonal goodies, trick-or-treating, and live music. Stay tuned for more information.
Terror at Tetto | October 31, 9:00 p.m. – 12:00 a.m. | Sienna Mercato
Join Sienna Mercato under the stars on Halloween night for Terror at Tetto. Themed cocktails and music from DJ Bamboo. Costumes encouraged.
No Cover, 21+
Halloween Themed Bars
Nightmare on Forbes | Forbes Avenue, Downtown
Skeletons hanging from the ceiling, screaming faces on the walls, and skull lights are just some of the scary decor at Nightmare on Forbes, a pop-up Halloween-themed bar on Forbes Avenue in Downtown Pittsburgh. Inspired by the film "Nightmare on Elm Street" this spooky pop-up bar will scare you with its amazing cocktails.
Zombie Den | 20 Market Square
Inside Zombie Den, the living and the undead gather inside a "safe house" at Ground Zero of a global zombie outbreak. Inspired by the gritty reality of 1968's Night of the Living Dead, Zombie Den turns The Original Oyster House into a can't-miss Halloween experience for horror fans.
House of Gourds | Harris Grill Downtown
Right beside Harris Grill resides the House a Gourds, a Halloween themed pop-up bar. The "spooky" bar features many different cocktails and drinks to put you in the Halloween spirit!
Family-Friendly Events
2nd Annual Pittsburgh Monster Pumpkins Festival | October 19- 20, 10 a.m. – 6:00 p.m. | The Great Lawn at the North Shore
It's the 2nd annual Pittsburgh Monster Pumpkins Festival…all FREE, Saturday and Sunday, Oct. 19-20, 10 a.m. to dusk.

Join us as we turn the North Shore Riverwalk and Great Lawn into a pumpkin patch of prodigious proportions—with fruits weighing from 1,000 to over 2,000 pounds! We drop them, carve them and, in one of the most "pumpkin-sanity" activities ever…create the silliest seascape possible with "The Great Gourd Race"—humongous pumpkin boats paddling the Allegheny River…competing in Pittsburgh's fruitiest regatta!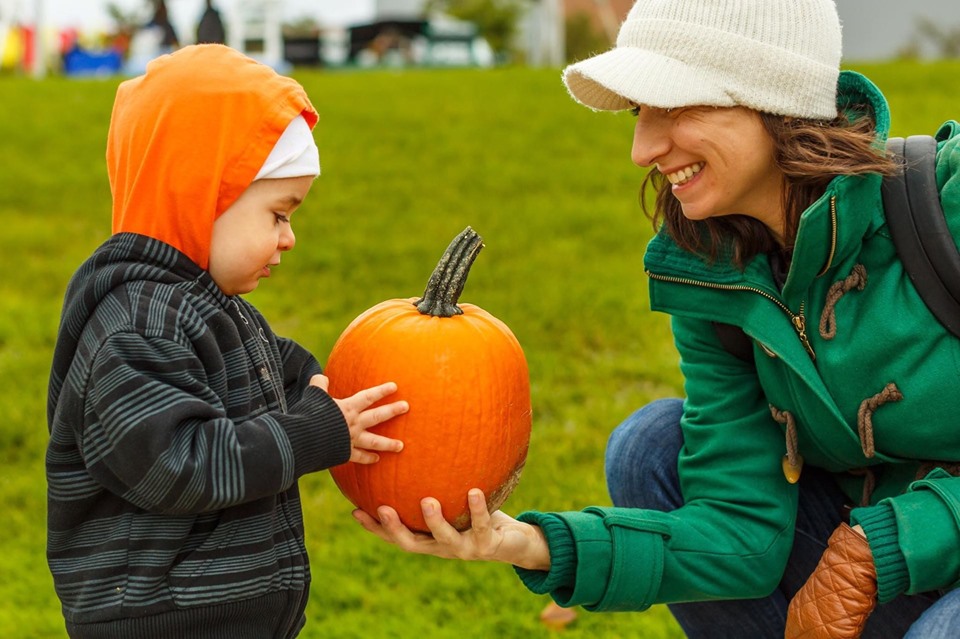 Lil' Monsters Halloween Bash | October 26, 10:00 a.m. – 1:00 p.m. | Hard Rock Cafe
Meet the Sea Witch & her daughter, Nightmare Monster & the Evil Fairy Queen. Donut decorating Disney Sing-Along with all your favorite songs get reservation form here https://tinyurl.com/y3del6xc
Penny Arcade Halloween: All Ages Show | October 26, 1:00 p.m. – 2:30 p.m. | Arcade Comedy Theater
Penny Arcade is an improv comedy show designed for kids 4–11 years old & fun for the entire family. Draw, write, and craft at our Collaboration Stations. Watch the Penny Players bring those ideas to life with a fun, 45-minute comedy show — you could even get on stage!
Designed for kids 4–11 years old
Tickets start at $10
Learn more https://bit.ly/2LKpdxC
Halloween Fun Cruise | October 26, 1:30 p.m. – 3:30 p.m. | Gateway Clipper
Come aboard a Pittsburgh sightseeing tour for a kids' costume party with frightfully friendly characters, tons of fun prizes and more! Music, dancing and treat bags for all the kids. We can't wait to see you all on board our riverboat in your favorite Halloween costume!
Learn more bit.ly/2o0Y94h
Boo To You Too! | October 27, 5:00 p.m. – 8:00 p.m. | Children's Museum
This all-ages program is designed especially for children and adults who have sensory sensitivities which may be related to Autism or other developmental differences. Children's Museum of Pittsburgh is a judgment-free environment where everyone is welcome to play together. Everyone is welcome to come party!
5:00 p.m. – Doors open for treat bag decorating, a fortune teller, do-it-yourself face painting, and more.
5:30 p.m. – Trick-or-treat for fidgets and toys throughout museum exhibits, explore the Silly Science Lab and visit the Art Studio and MAKESHOP for Halloween-themed making and art.
6:30 p.m. – Dance the night away with DJ Jewel Tones.
Learn more bit.ly/2pLVw6O
Family Halloween Laser Show | Carnegie Science Center
Spooky lasers, eerie darkness, ghoulish tunes, and frightful guests! Get into the Halloween spirit with the Addams Family, the Ghost Busters, and Beetlejuice. Do the Monster Mash, the Time Warp, and your own ghastly dance. Bring the whole family for this chilling good time!
Check website for showtimes bit.ly/2oUsHoo
Ongoing Events
Haunted Pittsburgh Ghost Tours | Every Friday and Saturday
Join Haunted Pittsburgh on a spine-tingling walking tour through one of America's most haunted neighborhoods every Friday and Saturday through early November.
Learn more bit.ly/31MSywP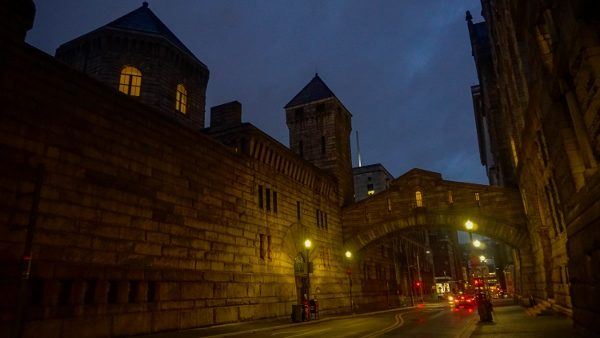 Know about other Halloween haunts happening around Downtown? Send us an email at pdp@downtownpittsburgh.com.
By Anna Wolf, PDP Marketing & Special Events Intern