Forbes & Smithfield Street Garage Retail Space
Friday, February 25, 2022
Don't miss out on a corner retail space located adjacent to the newly renovated Kaufmann's Grand at Fifth Avenue at the base of the Forbes Garage. Located in one of Downtown's busiest intersections with two retail storefronts, you'll join neighbors Target and Burlington Coat Factory (coming soon), H&R Block, Subway, CVS, and more. The location features immediate access to an 816-car parking garage and is transit-oriented with multiple Port Authority bus stations nearby.
Property Overview
– 400 Smithfield Street: 1,710 SF
– 416 Smithfield Street: 2,440 SF
Rent: Contact for details
Delivery: Immediate
Contact Information
Hanna Langholz Wilson Ellis | Sandy Cikovic, scikovic@HannaLWE.com, (412) 261-2200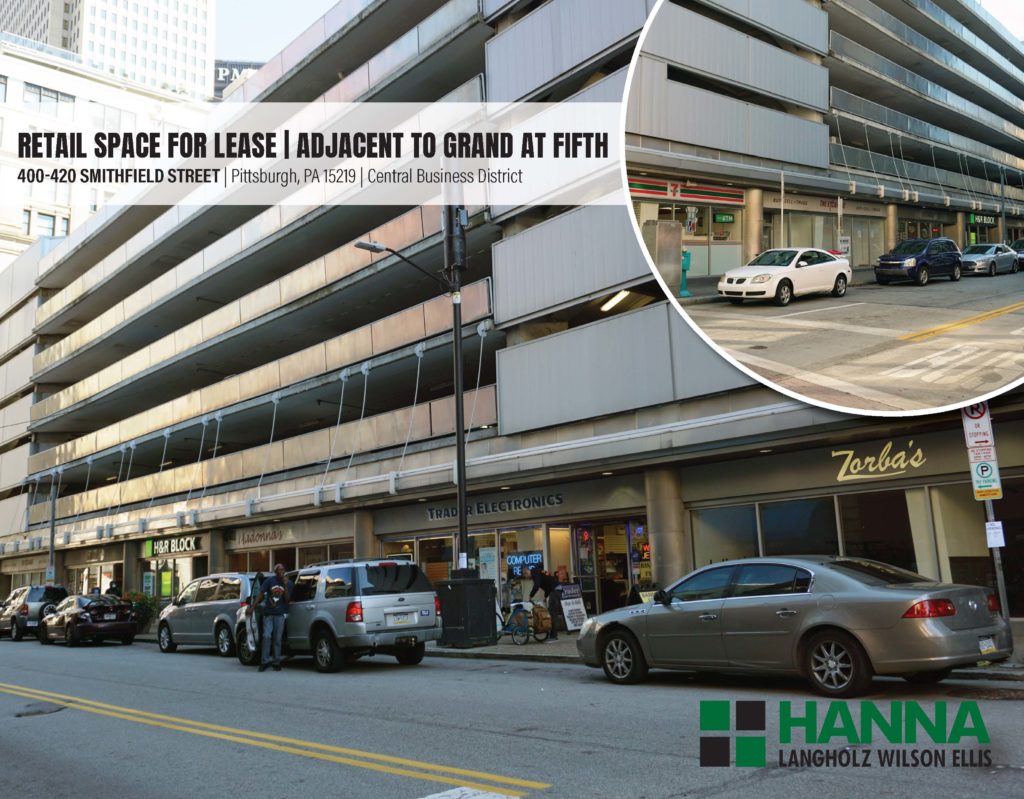 Enjoy close proximity to Kaufmann's Grand on Fifth, Point Park University, City-County Building, One Oxford Centre, the Even Hotel, and more in one of Downtown's busiest corridors.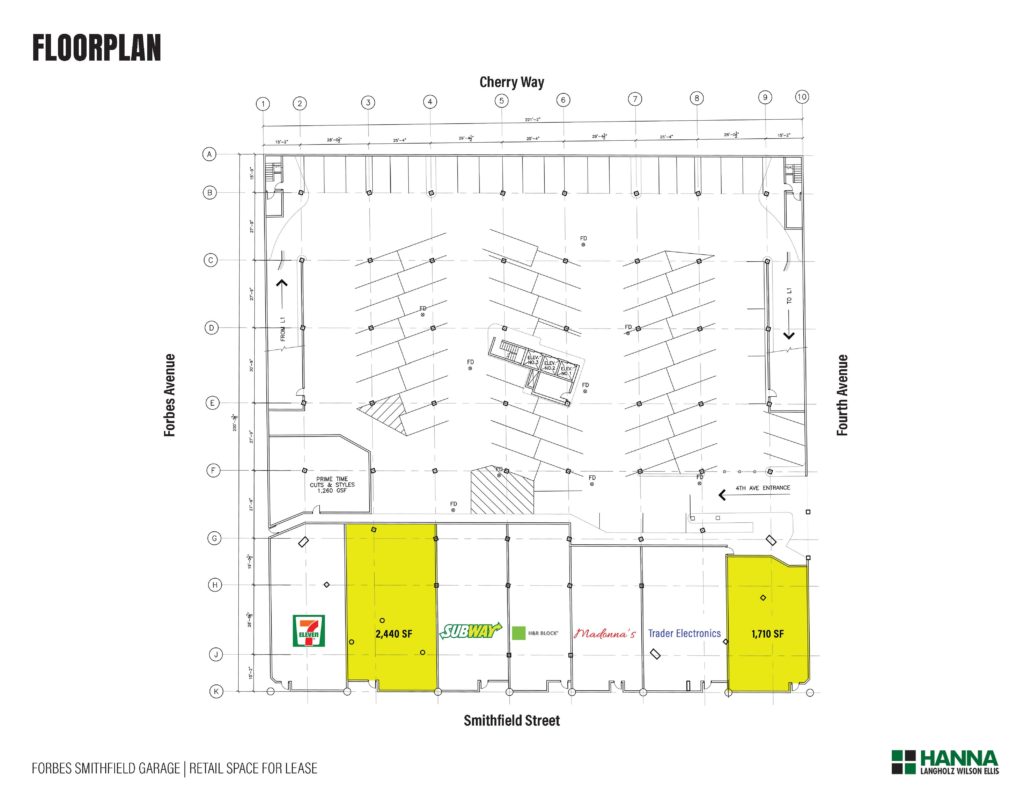 Are you a property owner or broker with opportunities in Downtown Pittsburgh? Submit your listing by contacting Caitlin Fadgen, PDP Director of Economic Development, via email.