State of Downtown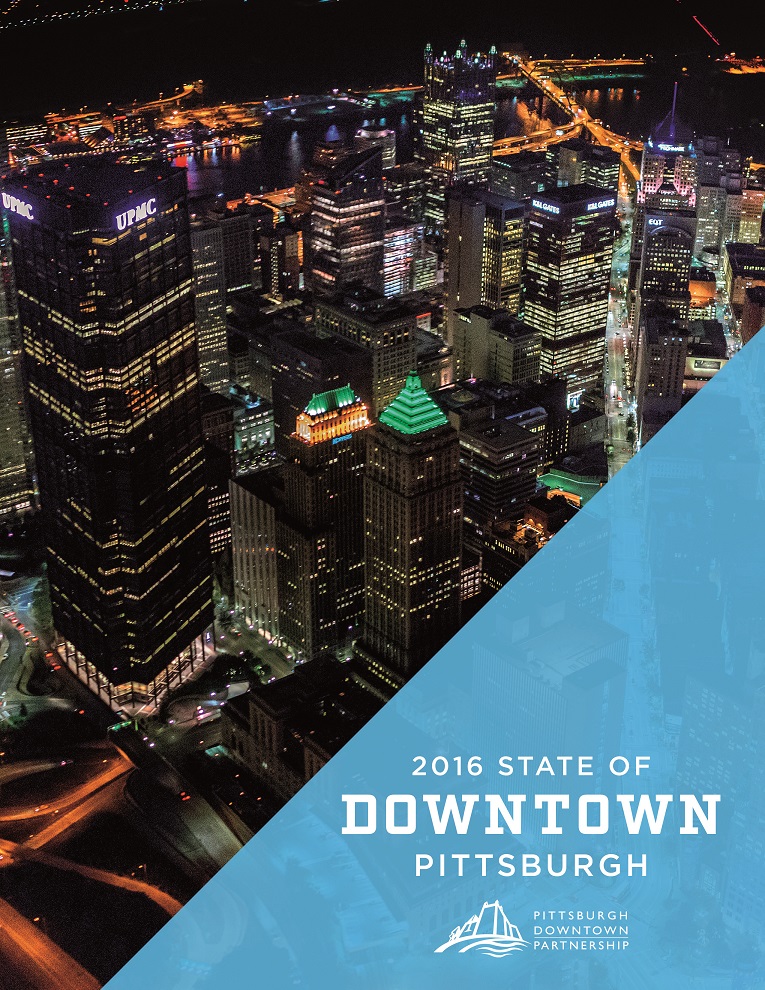 Produced annually by the Pittsburgh Downtown Partnership (PDP), the State of Downtown Pittsburgh (SODP) report gives meaning to data, statistics, and trends for use by the general public. The report provides detailed narrative and economic indicators in a year-in-review format that draws comparisons to peer Central Business Districts across the country.
The State of Downtown Pittsburgh report has become a respected resource used by the public and private sectors to better understand our evolving economy. The report goes beyond informing the Downtown community; it provides important economic development indicators for the region and compares Downtown Pittsburgh to peer central business districts across the nation.
Download the 2016 State of Downtown Pittsburgh here..
Printed copies of the 2016 State of Downtown Pittsburgh are available in limited quantities. Please email your request to PDP@DowntownPittsburgh.com.
Thank you to our sponsors for their support of the 2016 State of Downtown Pittsburgh: