Revisit Safely 😷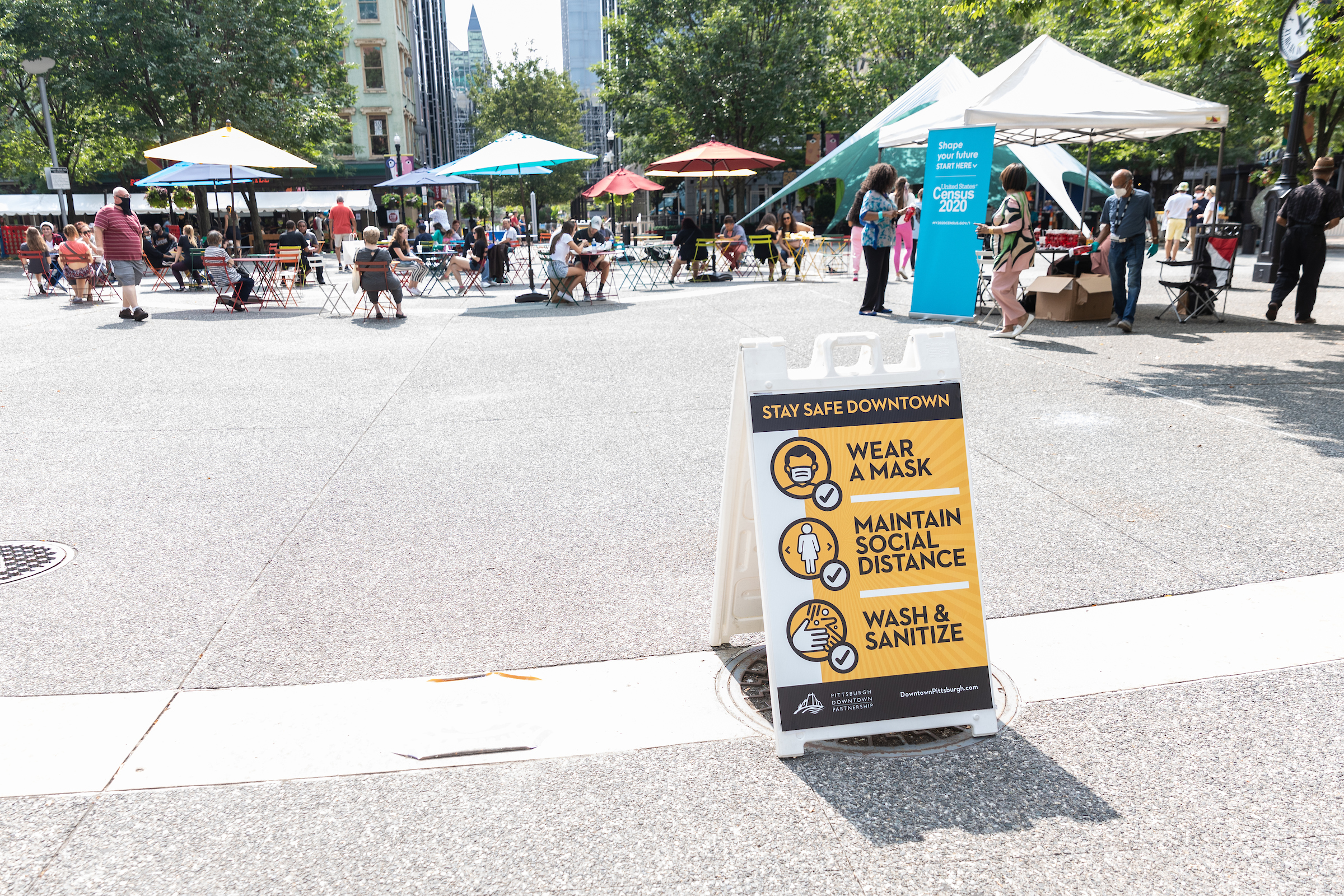 Look for our safety reminders around the neighborhood, reminding yinzers everywhere to wear a face mask when out and about, practice social distancing, and staying home if you're not feeling well.
Dine Out with Live Music 🎶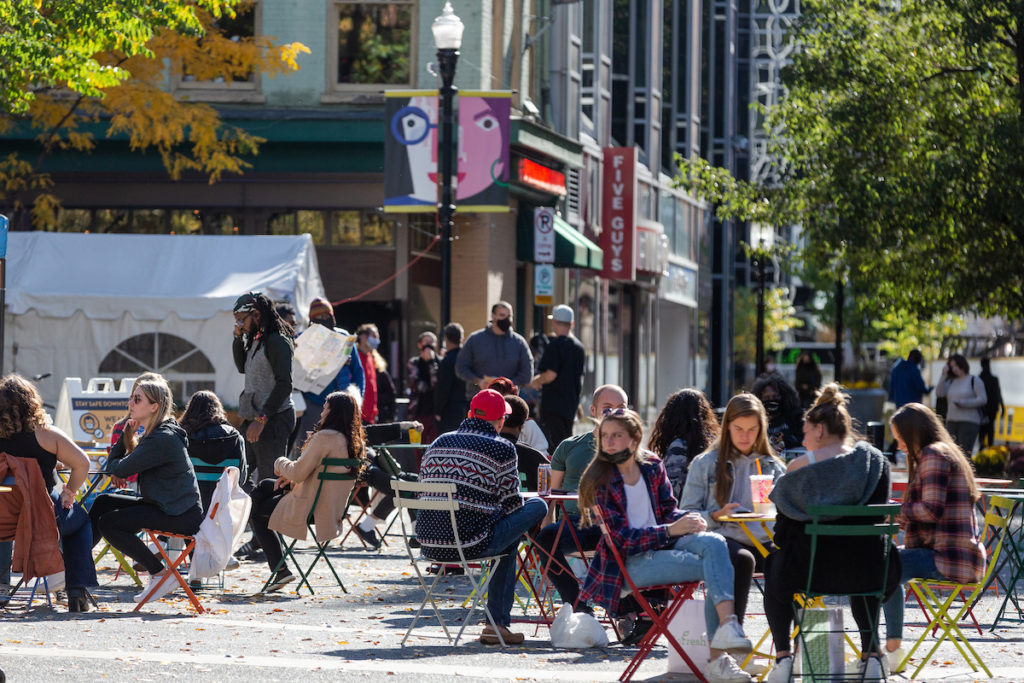 Support your favorite restaurants by ordering takeout and enjoying it in Market Square. Right in the heart of the city, enjoy live music from local musicians on Thursdays and Fridays from 6:00 – 8:00 p.m.
Free Events in Market Square 🧘‍♀️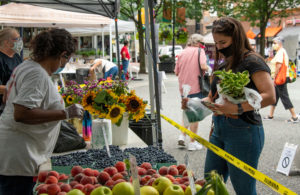 Giant Games & Park Ambassadors
Our friendly Park Ambassadors are in Market Square every day to answer questions, suggest restaurants and stores, and help place and sanitize the outdoor tables and games. Play bean bag toss, giant Connect Four or Jenga, and enjoy time outdoors in Market Square.
Market Square Farmers Market
Downtown's iconic Market Square Farmers Market is back in its 16th season. Every Thursday from 10:00 a.m. – 2:00 p.m., enjoy live entertainment while you shop locally-grown produce, small-batch foods, flowers, and more. Learn more.
Yoga in the Square
Get your "om" on with free Yoga in the Square in the heart of Downtown Pittsburgh every week through October. Classes take place Sunday mornings at 10:00 a.m. and Wednesday evenings at 5:30 p.m., are socially-distanced and outdoors, and are led by some of the city's best yoga instructors. Register now.
Get to Know the Neighborhood
What's Reopening ℹ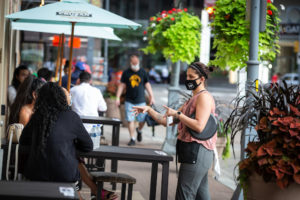 Your favorite stores, restaurants, and shops are coming back. Catch-up on the latest news and reopenings, and see what's coming soon to the neighborhood.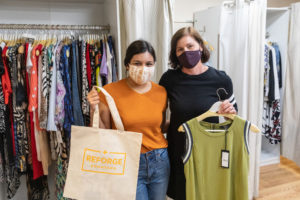 Don't get stuck indoors at a shopping mall – find one-of-a-kind local boutiques, book stores, and more with shopping in Downtown Pittsburgh. You'll be supporting locally-owned small businesses while discovering your new favorite store.
Outdoor Dining 🌤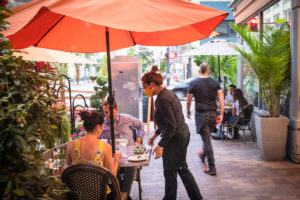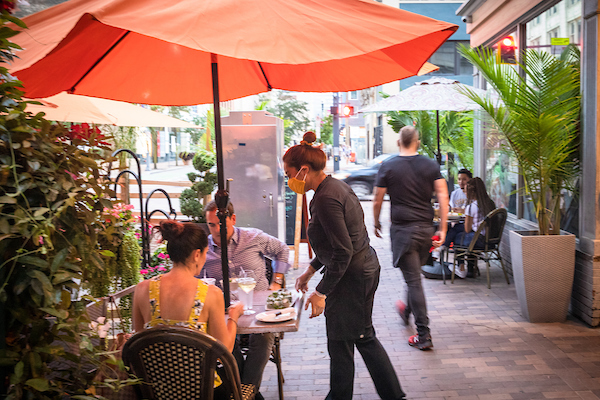 One of the more enjoyable (and safer) ways to enjoy your favorite restaurants and small businesses is outdoors. See what restaurants offer outdoor dining, and explore the areas around the neighborhood where we're extending sidewalks and outdoor patios.
Public Art in Downtown 🎨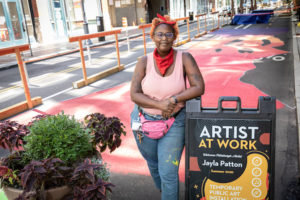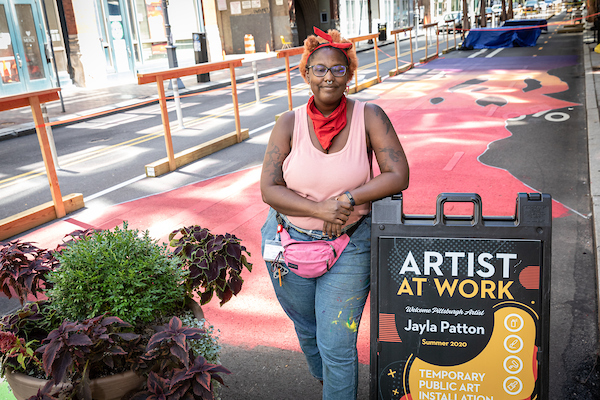 While theaters are closed, exploring public art in and around Downtown is a fantastic way to reconnect with the culture of the city. Downtown's newest art piece, New Space Spheres, are a collection of works from five Pittsbrugh artists that combine safety messages with creative concepts.
Getting Here
Buses, light rail, biking, ride-hailing, and parking are all available. Transit hubs, parking garages, and bike lanes all make getting to Downtown easy no matter how you travel. And, once you get here, Downtown is the most walkable neighborhood in Pittsburgh.
Support Programs for Individuals, Families, and Businesses
Find our complete directory of COVID-19 resources for Downtown Pittsburgh, including webinars, grant programs, and more.