Dining,
Featured,
Out and About,
Small Business Spotlight
Dill-icious drinks, dinners, and desserts galore!🥒
Friday, July 14, 2023
Taste of Picklesburgh is back and better than ever! July 14th through July 20th, 17 Downtown restaurants will be featuring unique pickled menu items. There is sure to be something for everyone to love!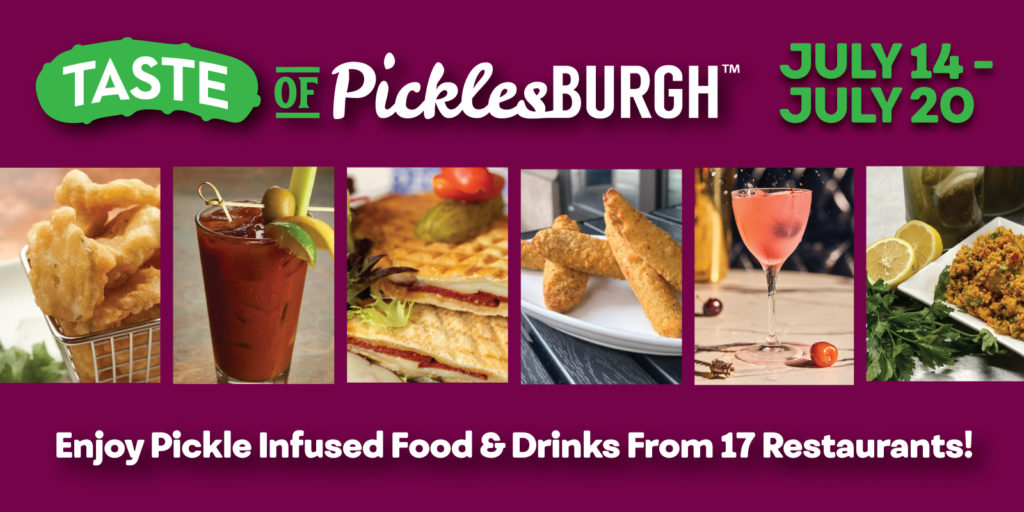 We've relished the opportunity to try the menus from a few restaurants, check them out below!
---
Located right by Point State Park, Sly Fox is the perfect spot for a quick lunch or an after-work happy hour! They've developed their own brew just for Taste of Picklesburgh, as well as bringing back some fan-favorite menu items.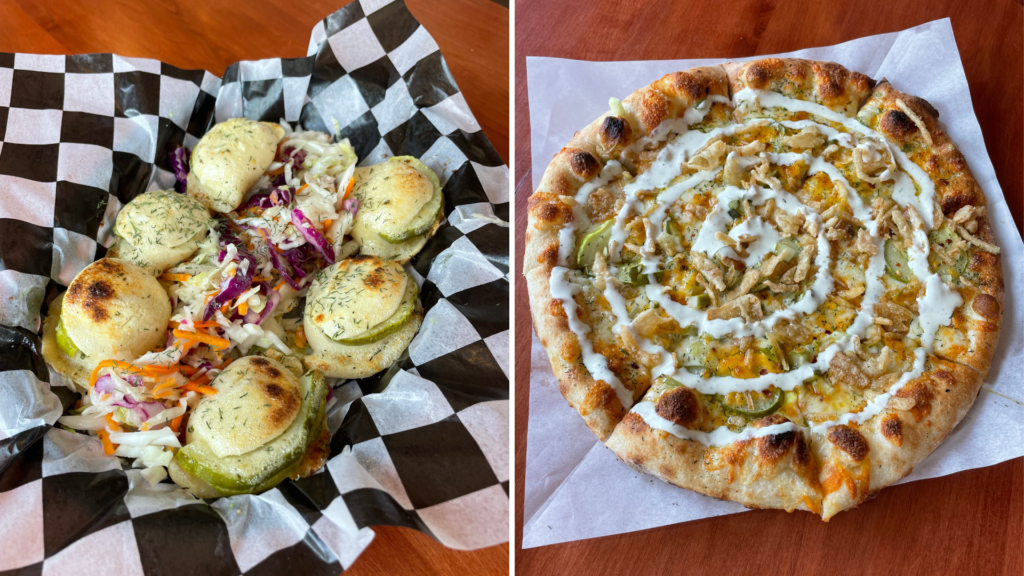 It can't get much more Pittsburgh than pickles and pierogis! The potato pierogis are served warm, stuffed with a dill pickle over a colorful pickled slaw. And of course a sprinkle of fresh dill! Every year Sly Fox takes a spin on a pickle pizza. This year, they went with a fried pickle pizza. This cheesy, dilly, and ranch covered pie is a can't miss! It's a balance of classic bar food the perfect hint of pickle, so this is the perfect spot to try for people who aren't the biggest pickle-fanatics.
---
Café Momentum is a restaurant and culinary training facility that transforms young lives by equipping our community's justice-involved youth with life skills, education, and employment opportunities to help them achieve their full potential. Founded in Houston, the Pittsburgh location recently opened in March. The staff is kind, friendly, and incredibly creative! Plus, all of their ingredients are sourced from farms in Pennsylvania. Pickles are a staple of their regular menu, so they had no problem deciding which items to feature!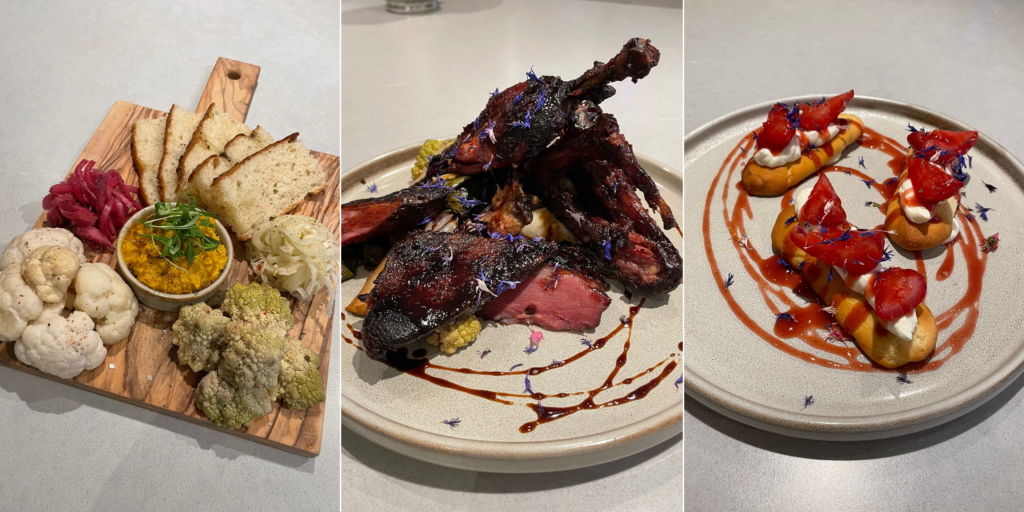 Their vegan board has the most pickled items on their menu! It included pickled onions, pickled cauliflower, pickled romanesco, pickled fennel, fresh hummus, and fresh bread! While detailing what's on the board, the chef also told us they use 8 different pickling methods in-house! Their next feature is grilled duck with mashed potatoes, chicory, and pickled veggies! This instagram-worthy dish was almost too pretty to eat, but it was delicious! Finally, their third feature is their strawberry shortchef. (Their chef changed the name from "shortcake" to "shortchef" because he considers himself a short chef) They use homemade pickled strawberry jam. It is pickled using a process very similar to saurkraut, and 6 weeks of fermenting later you have a delightful twist on a classic dessert!
---
This is just a taste of what our participants have to offer. Below is a full list of participants:
Sly Fox
The Warren Bar & Burrow
Gaucho Parrilla Argentina
City Works
Con Alma
Adda Coffee
Sultan Doner Gyro
Alihan's Mediterranean Cuisine
Café Momentum
Alchemy Kitchen & Bar
The Yard
Barcadia
Pizzaiolo Primo
Forbes Tavern
Alihan's Coffee & Breakfast
Redbeards PGH
Sienna Mercato
Check out the full menu on the Picklesburgh website ➡️ https://www.picklesburgh.com/taste-of-picklesburgh/