Alerts & Notices,
Featured,
News
Breaking News: 'Pittsburgh Potty' Pilot Program Brings More Public Restrooms to Downtown
Friday, September 15, 2023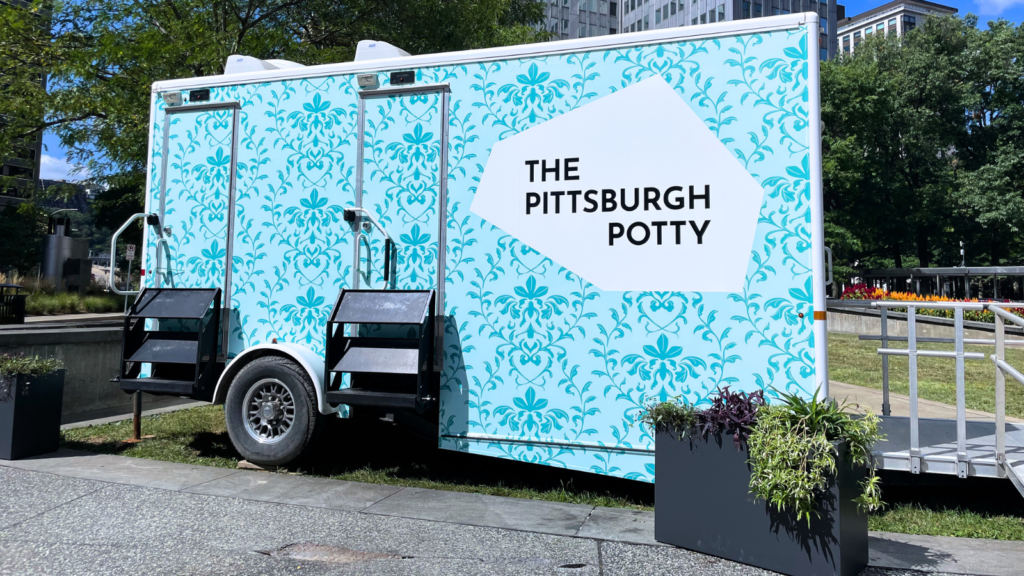 The Pittsburgh Downtown Partnership is launching a six-month pilot project aimed at addressing the urgent need for public restrooms in Downtown Pittsburgh, with support from the City of Pittsburgh and Allegheny County, along with the Downtown business and property owner community. The Pittsburgh Potty Initiative is installing two temporary public restroom trailers in Downtown, as part of a series of measures to make Downtown more welcoming. These facilities will be managed daily by the PDP.
"Public restrooms are an often overlooked but essential part of creating a welcoming environment for the thousands of people who come into Downtown every day." said PDP President and CEO Jeremy Waldrup. "These new facilities are a step in addressing a key public health and hygiene issue and will help drive longer-term solutions that make Downtown a more inviting place for visitors, workers and residents."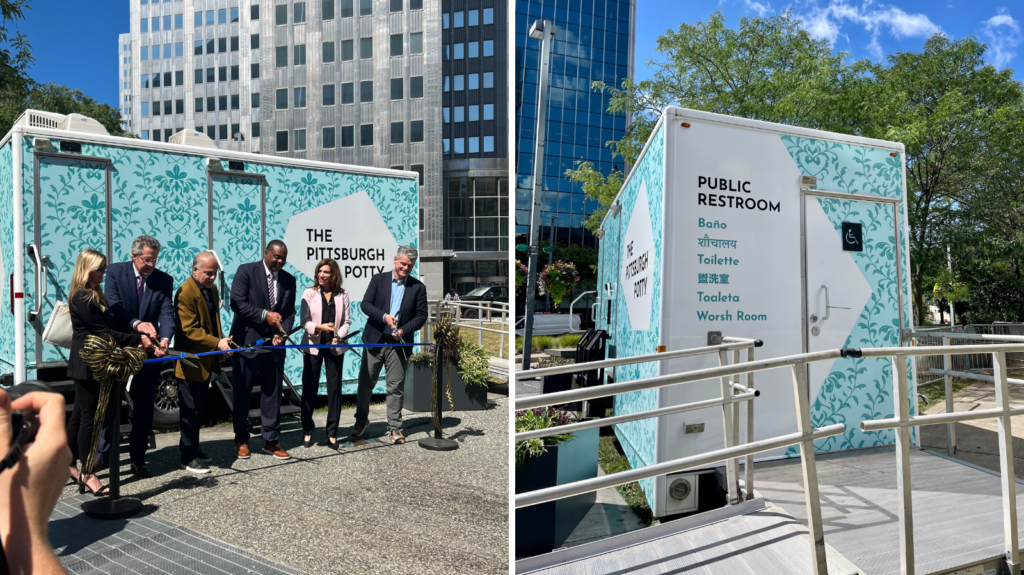 "For too long Downtown Pittsburgh has been without clean and safe public bathrooms," said Mayor Ed Gainey. "I'm proud of the work we have done with the Pittsburgh Downtown Partnership in this new pilot project to bring public restrooms back to the Golden Triangle. Everyone deserves to have a safe, clean, and reliable place to use the restroom and we are excited to have the opportunity to provide this service to all who live, work, and play Downtown."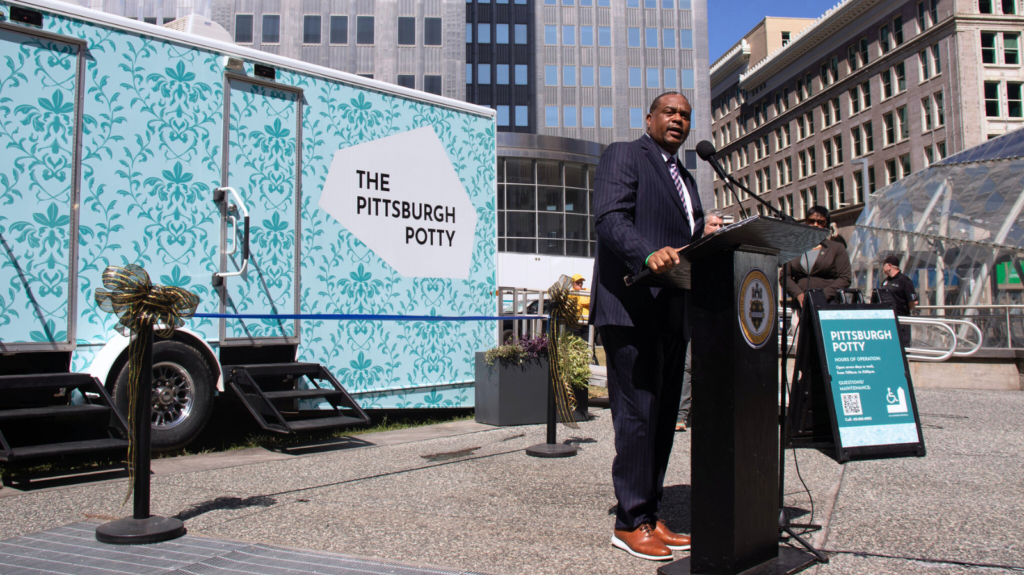 The pilot program will provide convenient and comfortable public restrooms at two prominent locations: the first will officially open on Friday, September 15, at the Gateway Center T Station Plaza at Stanwix and Liberty Avenue and the second will open next week at Smithfield St. and Strawberry Way. The Gateway Center facilities will host three restrooms, one being ADA accessible, and the Smithfield Street facilities will include two restrooms. Each restroom will be equipped with running water, electricity, lighting, and adjustable heating and cooling for Pittsburgh's varied weather conditions.
The temporary public restrooms will be open and attended seven days a week, from 7:00 a.m. to 11:00 p.m. Each location will undergo regular servicing, cleaning and monitoring by PDP team members, as well as be supported by Outreach and Public Safety providers from the City, County and non-profit community.