Downtown Living,
Featured,
News
1000% Increase in Volunteer Engagement! Way to Go Downtown!
Monday, September 25, 2023
It's a beautiful day in the neighborhood, and it's all thanks to our amazing volunteers and highly acclaimed Clean Team! Since August 2022, volunteer engagement has increased over 1000%, with over 340 volunteers putting in more than 1,000 hours of service last month alone. Way to go!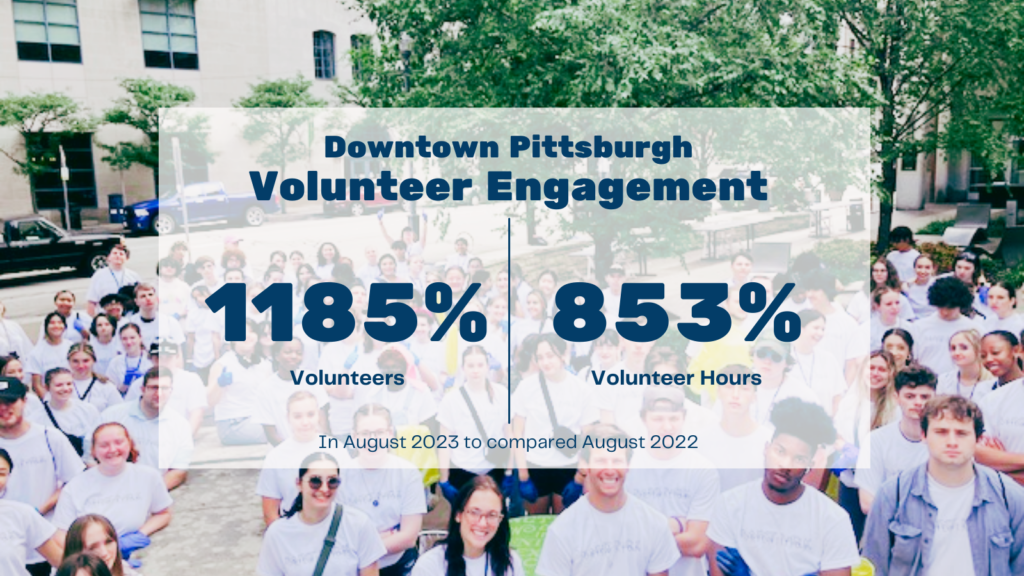 All this amazing work to preserve, beautify, and clean up the Golden Triangle doesn't go unnoticed. This work helps create a welcoming space for our 91,543 average daily Downtown visitors. Our volunteers do an array of projects including picking up litter, cleaning graffiti, weeding public spaces, and cleaning public fixtures. Our multi-talented volunteers also help with large events like parades, celebrations, and more!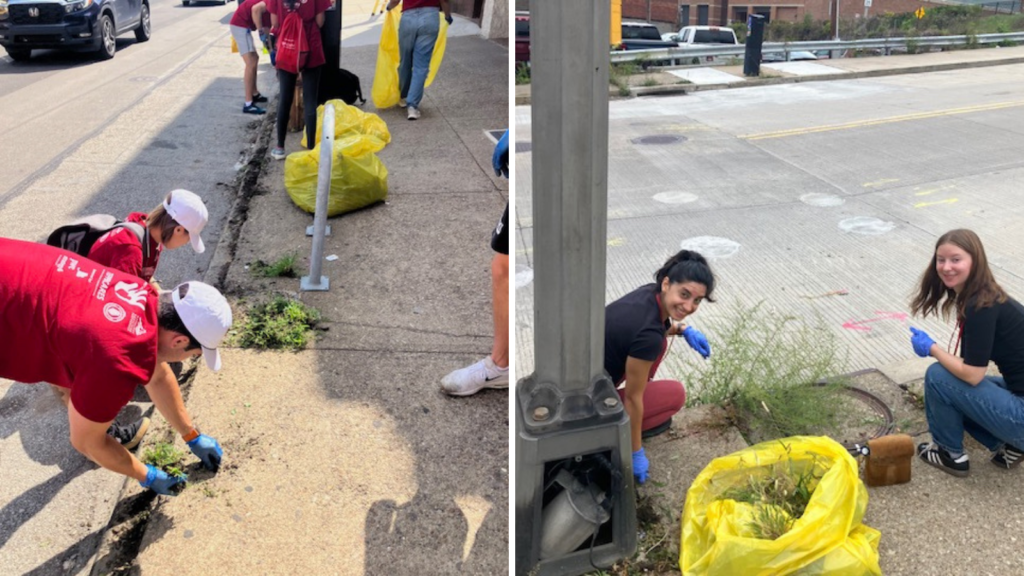 We are incredibly grateful for the individuals and groups leading these efforts to enhance Downtown life. You can also get involved and make an impact! Whether you're a school group, a corporate team, or a local resident looking to give back to the community, there are always volunteer opportunities! Learn more about volunteering with us here.