"I Wish to Say"
By artist Shery Oring
Market Square
Friday, April 28 4:00 – 7:00 p.m.
Saturday, April 29 11:00 a.m. – 2:00 p.m.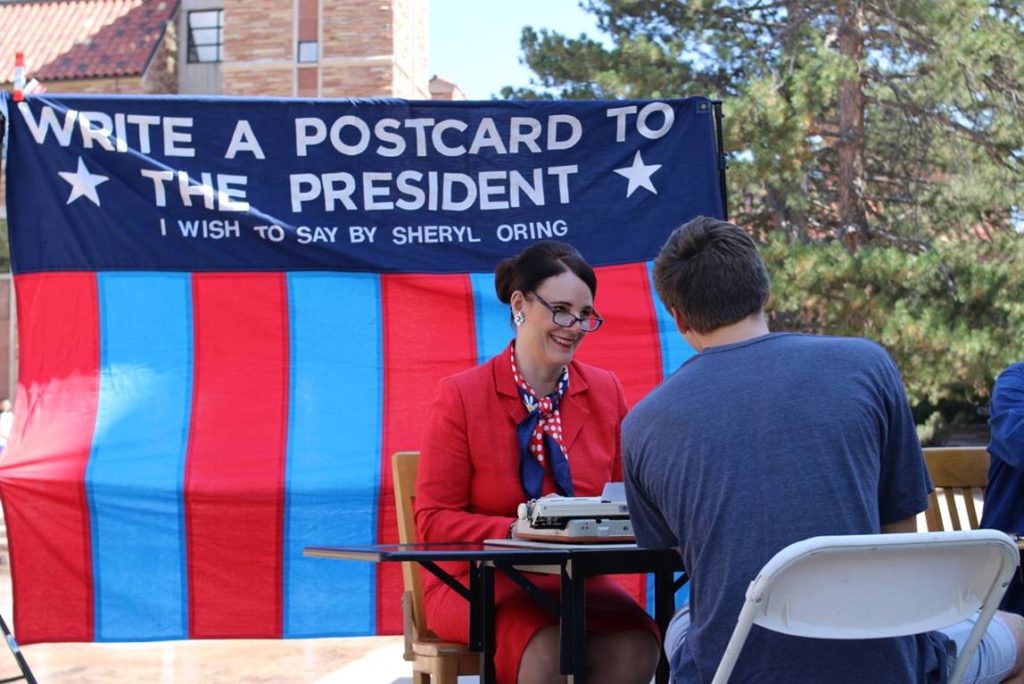 For two days in April, Market Square will be filled with the click clacking sounds of vintage typewriters as a modern day typing pool transcribes messages to President Trump. "I Wish To Say" is by North Carolina-based artist Sheryl Oring who has been presenting the project around the country since 2004. The project grew out of her concern that not enough voices were being heard about the state-of-affairs in this country and her belief in the value of free expression that is guaranteed under our Constitution. To date, more than 3,200 postcards have been sent to the White House as part of this project, including many that were shared in her 2016 book "Activating Democracy: The I Wish to Say Project." The Pittsburgh performance is presented by The Pittsburgh Downtown Partnership and The Office of Public Art.
I Wish to Say: 2016 from Sheryl Oring on Vimeo.
A pool of ten typists will be set up a portable public office – complete with manual typewriters, inviting people to dictate postcards to the president. The public is invited to share their messages on Friday, April 28 from 4:00 – 7:00 p.m. and Saturday, April 29 from 11:00 a.m. – 2:00 p.m. These two dates were chosen as they coincide with the 99 and 100 days of President Trump's administration, providing the public with an opportunity to share their thoughts and feelings about the work of the new president.
Artist Talk
Oring will also present an artist's talk on Saturday, April 29; from 5:30 – 7:00 p.m. at 11 Stanwix Street. The talk is free but attendees are asked to register in advance and may do so by visiting the Pittsburgh Arts Council's website.
Special Thanks
Thanks to Brett James Salon, located in Downtown Pittsburgh, who will be donating his services, providing 1960s style up-do's to the typist pool and make-up artist Audra DeLuca who will also be donating her services.
Read the full news release about the project here.