BetaBurgh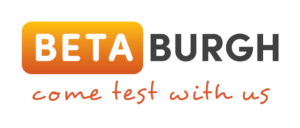 In March 2016, the Pittsburgh Downtown Partnership (PDP), supported by the BNY Mellon Foundation of Southwestern Pennsylvania and assisted by Innovation Works, launched a pilot program called BetaBurgh that awarded grants of up to $10,000 to four local organizations and companies to create projects that use their products and ideas for implementable programs to activate public spaces in Downtown Pittsburgh. More information on these projects and installations can be found here.
Successful demonstrations engage with and enhance the experiences of the broader Downtown community of more than 120,000 daytime workers, millions of annual visitors, and over 12,000 residents by providing amenities and engaging audiences in public spaces with new and innovative products and ideas developed in Pittsburgh.
BetaBurgh promotes innovative ideas from the startup, entrepreneur, and small business communities in Pittsburgh, creating an opportunity to test and launch products and services within the Downtown marketplace. The program provides a platform for small businesses to establish a stronger connection to a potential customer base while creating activity in a public space Downtown. Activation of a Downtown space includes but is not limited to engaging the population through interactive tools, programs, devices, or technology, or by implementing a creative physical infrastructure of the space itself.
To see pictures of past projects and to learn more, go here!