Health & Safety Communications Resources
Since we first learned of the COVID-19 pandemic, building a health & safety communications platform that normalizes and educates the community in a friendly, approachable way as we gradually return to work has been a high priority.
With that in mind, the PDP has developed safety signage and messaging for dissemination city-wide as we traverse through the various Downtown reactivation phases.

Starting with a 3-icon foundation of "Prepare. Protect. Prevent." we have developed several tools for businesses to download, print, and utilize immediately. We will be adding additional resources soon and adapting current offerings as conditions evolve. Please check back often.
Signage and other assets are available for free download in several color palettes, and in a broad array of formats and market segment packages. This signage will also see Downtown implementation in bus shelters, trash cans, window decals, stenciled and adhesive floor graphics, and hand-outs with the goal of providing critical messaging across the city.
Assets Available for Download & Printing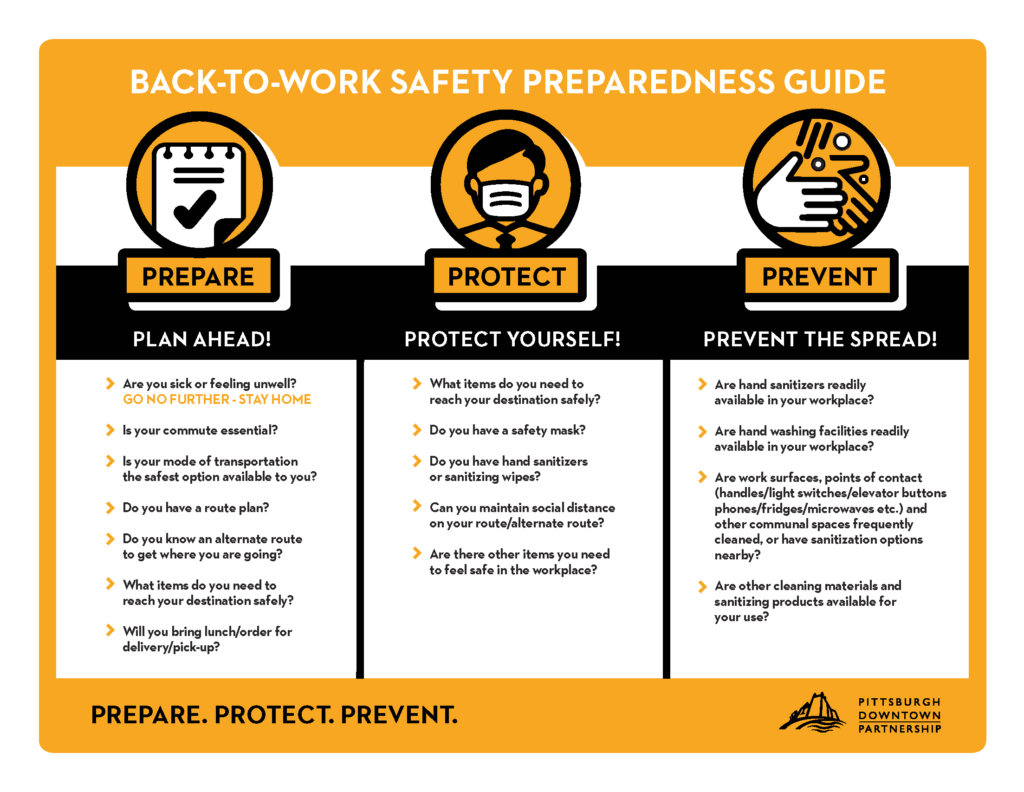 Customizable Templates
Download these Word documents to customize the message to be relevant for your workplace or business.