Now open
Find a new way to work. Book your next meeting at one of three beautifully designed and curated outdoor riverfront spaces at the Allegheny Overlook.
Spaces are free to reserve and available on a first-come, first-served basis.
Open Monday through Friday from 10:30 a.m. – 5 p.m.
To reserve your space, click on the Book Your Space button above. A new window will open for you to select one of the available time slots at one of three available spaces. Read up on the spaces available below.
Note: the Workspaces will be unavailable from Wednesday, August 18 – Monday, August 23.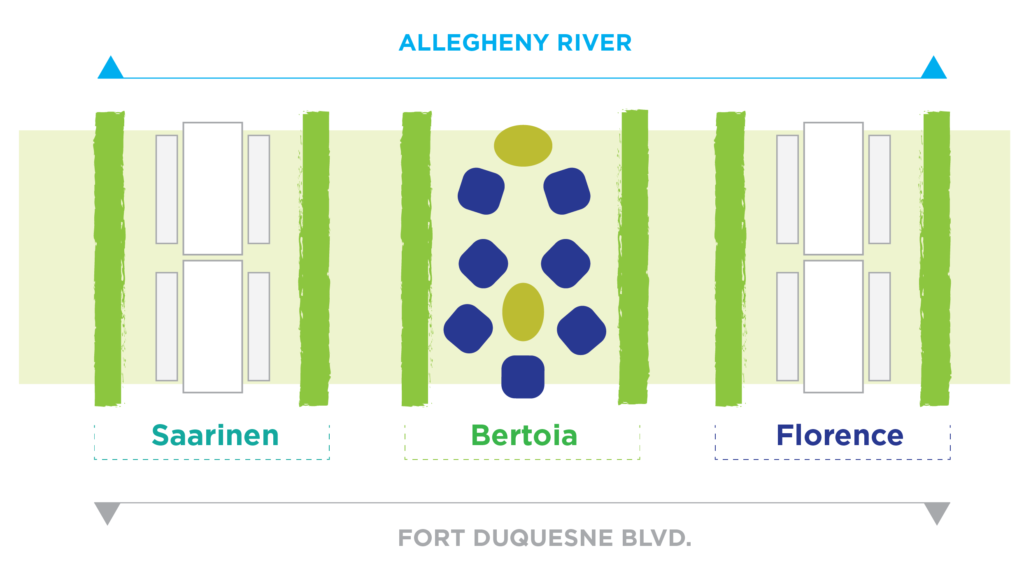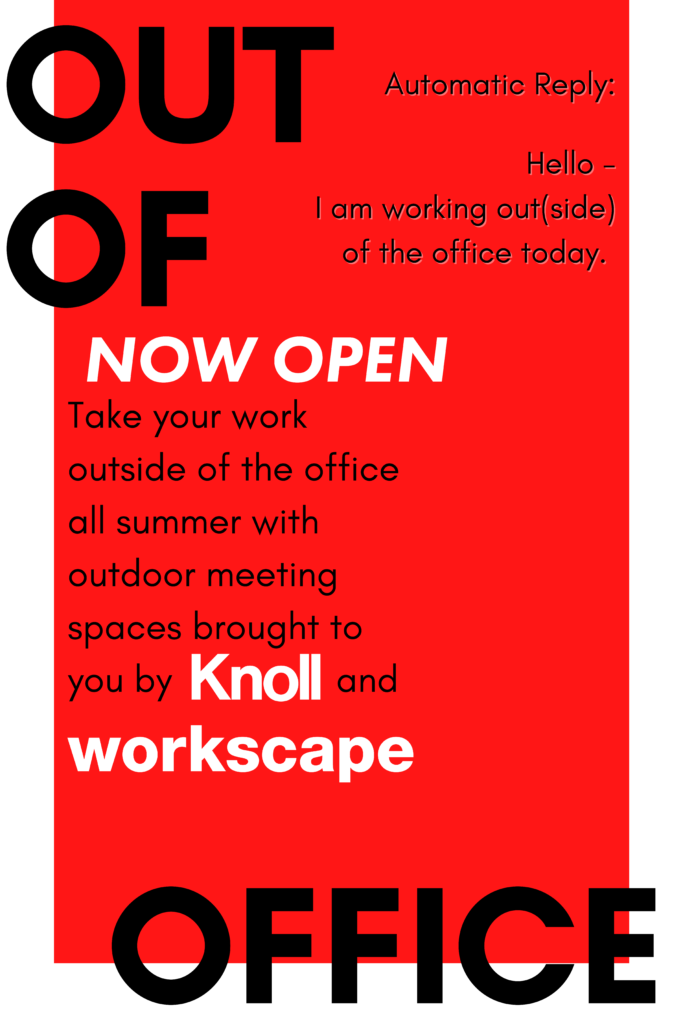 Wi-fi hotspots (occasionally) available
Suitable for checking email, working on a shared document, or reading the web, free wi-fi hotspots* are available. Look for connection information in your booking confirmation email after you reserve your space.
*The Allegheny Overlook is a pop-up park that is located on what is typically a highway (Ft. Duquesne Boulevard). Reception for the hotspots here can be spotty, and is best suited for general internet browsing like email, working in a shared doc, reading (not video conferencing, streaming, etc.).
Use of the networks is free of charge and at your own risk. Treat these connections like public wi-fi networks you'd find at a coffee shop, but potentially a little less reliable (again, it's a highway). Networks may become unavailable without notice.