Young Leaders Committee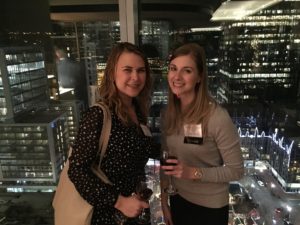 The Pittsburgh Downtown Partnership is only as good as the leaders that guide and direct the services of the organization. Realizing that Downtown is evolving, the board of directors has created a Young Leaders Committee (YLC) to assist in engaging the next generation of leaders that are committed to the health and vitality of Downtown Pittsburgh. The YLC supports the mission and goals of the PDP through active participation, networking, and fundraising. Through recommendations to the Board of Directors and direct work to support the staff of the PDP, the YLC has a direct impact in influencing the services of the organization and making Downtown a neighborhood that serves the thousands of visitors, workers and residents that visit daily.
Additional applications for the Young Leaders Committee will be accepted in late winter 2017.
Young Leaders Committee Members:
Jessica Albert | Leech Tishman
Jackie Bezek | Jones Lang LaSalle

*Jim Blue | Rootstock Wealth Advisors
Joshua Devine | Allegheny Conference
Melissa Dougherty | Cohen & Grigsby, P.C.
Jordan Dubose | UPMC
Katherine Gionta | KPMG
Kristin Kipke | LaRoche College
Ryan Krause | Highmark
Racheallee Lacek | Millcraft Real Estate Services
Joseph Lloyd | Blackrock
Jessica Mallick | PNC
Gabriel Pacheco | Lechler, Inc.
Erin Potts | Pittsburgh Bike Share
Carissa Rosselli | UPMC
Ashley Steckel | Visit PGH
Robert Young | Simpson & McCrady

*Ashlee Yingling | Duquesne Light
 *Committee Chair