Featured,
Shopping,
Small Business Spotlight,
Things to Do
Small Business Spotlight: love, Pittsburgh
Tuesday, January 10, 2023
In search of a gift for that special someone this Valentine's Day or need home decor to add that finishing touch to your living space? Then you're guaranteed to find something perfect at love, Pittsburgh.
This small business sells curated collections of products that represent the talent of over 100 different artists and makers living in the Pittsburgh region. With a store conveniently located in Downtown's Cultural District and two other locations, it's the ideal place to shop local for clothing, accessories, candles, mugs, art, and more.
Keep reading to learn more about this uniquely local, small business! ⬇️
The Story Behind love, Pittsburgh 📍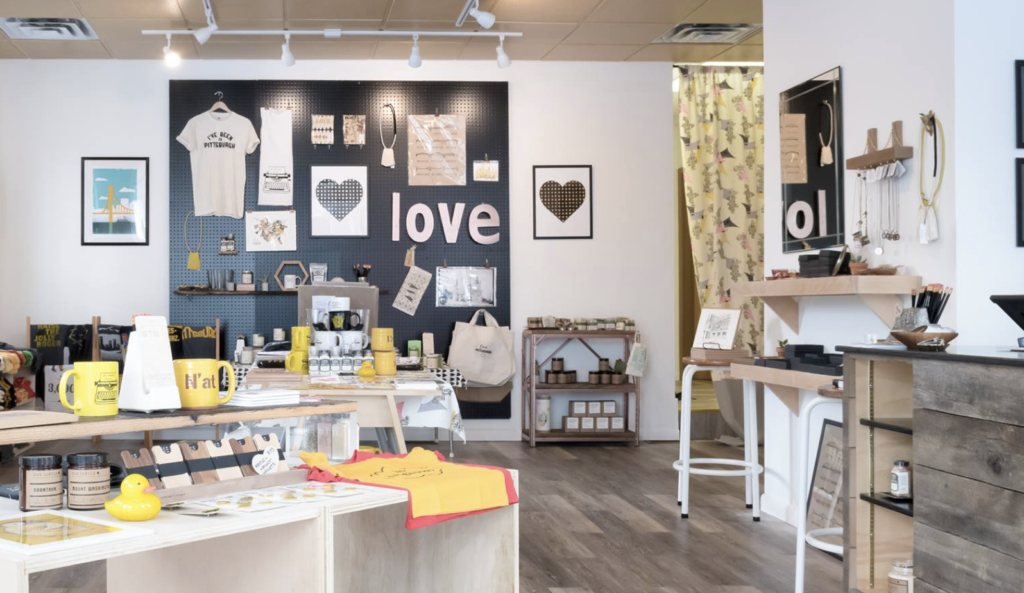 This women-owned small business creates connections to support the maker community of Pittsburgh through selling gifts that celebrate the talent of the city. love, Pittsburgh, was founded in 2017 by co-owners Monica Yope and Kelly Sanders after a fortuitous meeting at a Pittsburgh Technology event. The gift shop first opened on Shiloh Street, in the heart of Mount Washington, then expanded into Downtown and the Strip District. At their three locations, love, Pittsburgh offers a collection of products such as cards, notebooks, candles, jewelry, clothing, art, mugs, ceramics, and more. Monica and Kelly want everyone who visits their store to be able to "take home a piece of Pittsburgh with the handiwork of artists and makers who live within our city."
How love, Pittsburgh Gives Back ♻️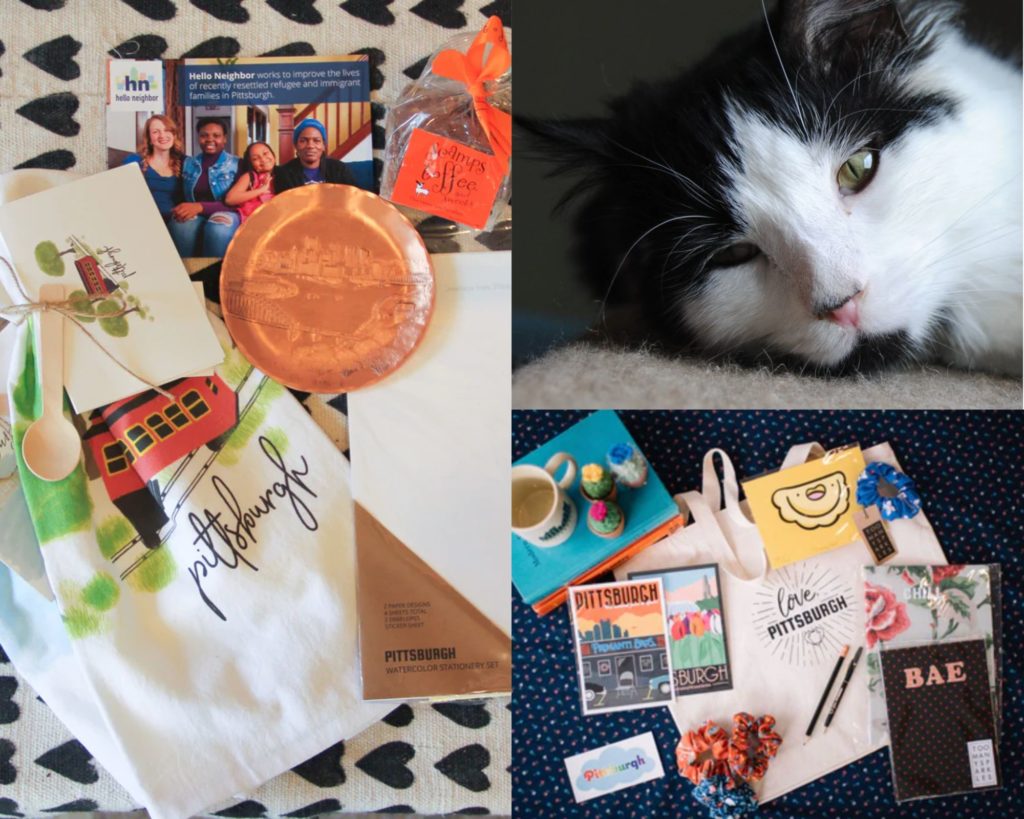 While it is important for love, Pittsburgh to showcase talent of the artists and makers in the city, supporting the community and being a good neighbor are also key aspects of their mission. They've created a number of opportunities to give back to local causes through their store!
Hello Neighbor Gift Box ➡️ This gift box creates enjoyment in any home while also supporting the local nonprofit, Hello Neighbor, by donating 5% proceeds from every purchase towards improving the lives of resettled refugee and immigrant families.
Tree Pittsburgh ➡️ Teamed up with this local environmental nonprofit organization by donating 50 cents each time a customer spends over $10 and declines a bag in efforts towards protecting Pittsburgh's urban forest.
Nose 2 Tail ➡️ Supports this cat rescue organization through carrying a donation bank by the registers at all three locations.
Along with giving back to these organizations, love, Pittsburgh also uses sustainable practices. As stated by the business, these practices include "maintaining a low carbon footprint through minimal transportation of goods, avoiding waste and prolonging the life cycle of materials through reusing materials, and recycling through using shopping bags that are 100% recycled or using the Decline-a-Bag program".
What to Shop for at love, Pittsburgh 🛍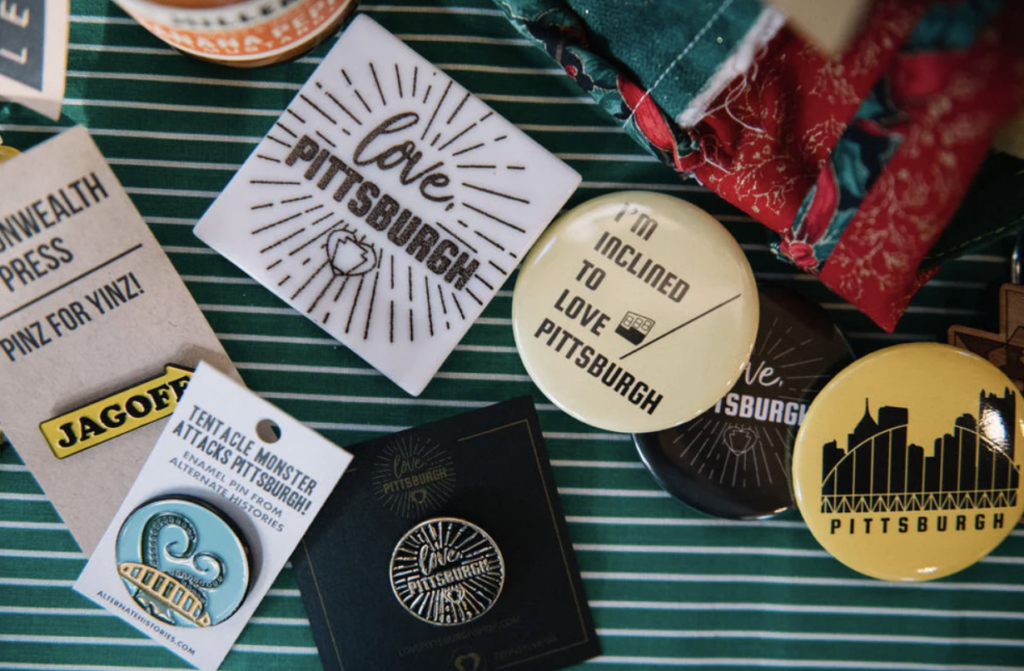 What makes love, Pittsburgh so unique is the variety of products they offer from local Pittsburgh artists and makers. Their collections will never get old as they keep with the latest trends and showcase a wide range of styles that suit every taste.
Here are a few of our favorite collections! ⬇️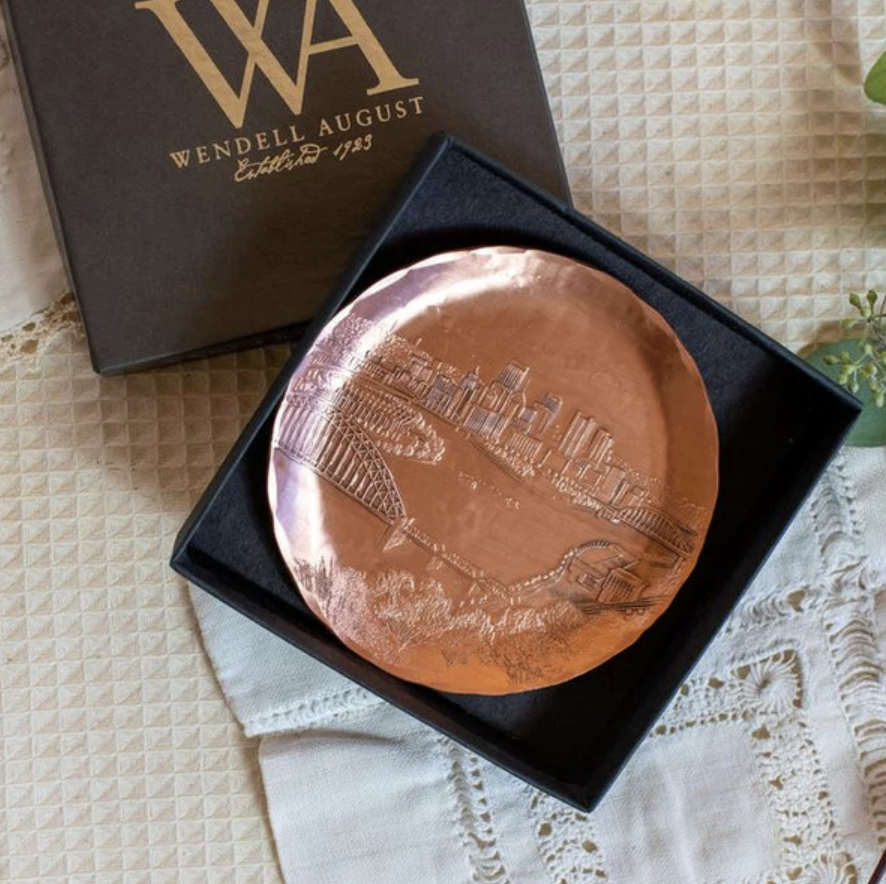 The Pittsburgh Gifts Collection is all things yinzers! This collection features products like the Pittsburgh Mug 4 Pack, a set of exclusive 12 oz mugs with a Pittsburghese flair, and the Copper Skyline Coaster made from solid copper by Wendell August Forge.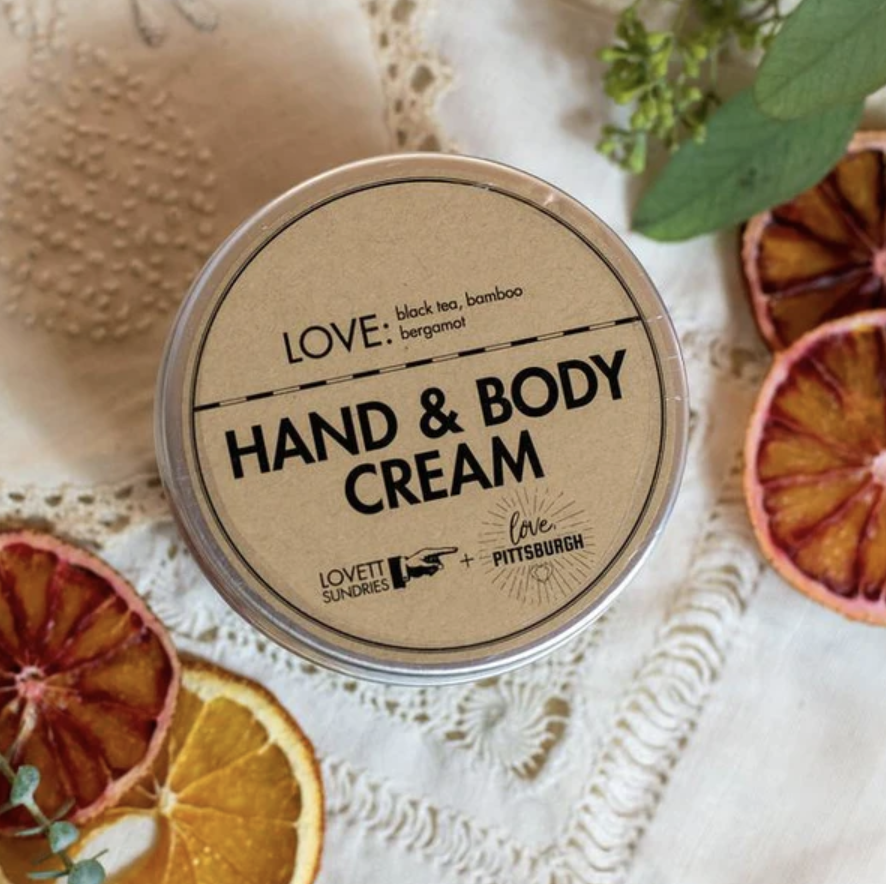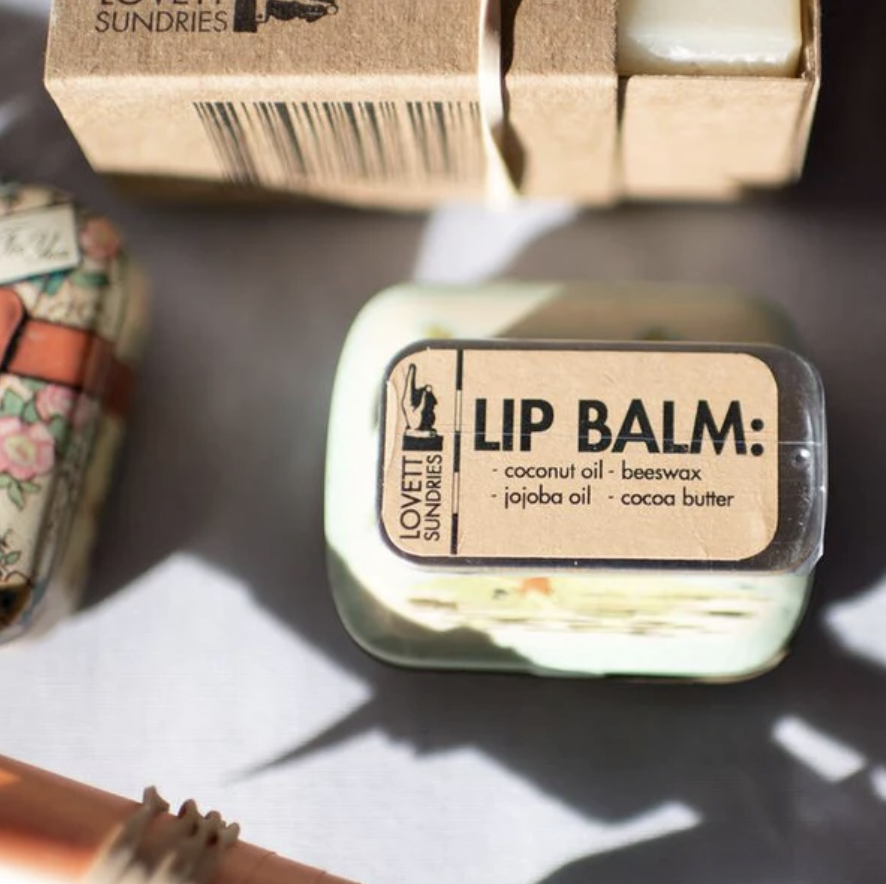 All products in the Sustainable Gifts Collection are made with natural and repurposed materials and use sustainable packaging. This collection includes the LOVE Hand Cream, a collaboration between love, Pittsburgh and Lovett Sundries that features their signature LOVE scent, and Lovett Sundries' Lip Balm that uses edible ingredients and goes on smooth.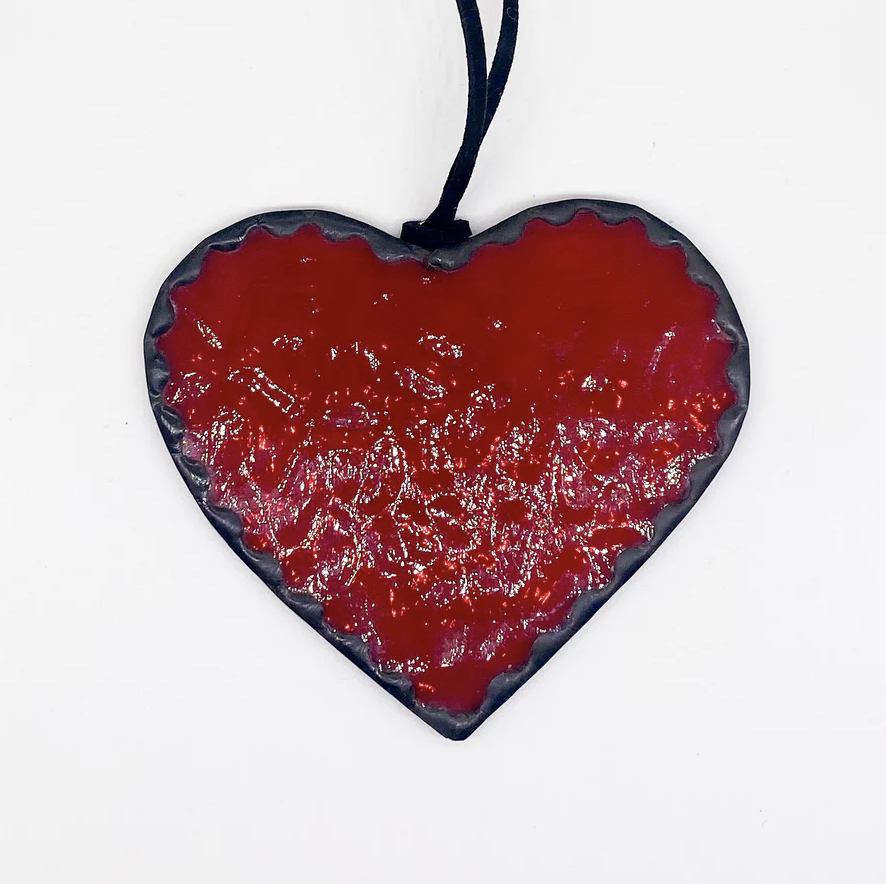 With Valentine's Day right around the corner, the Seasonal Gifts Collection offers products that capture the spirit of the occassion, such as a handmade Red Heart Sun Catcher and a Rose Perfume that smells like roses in a cottage garden.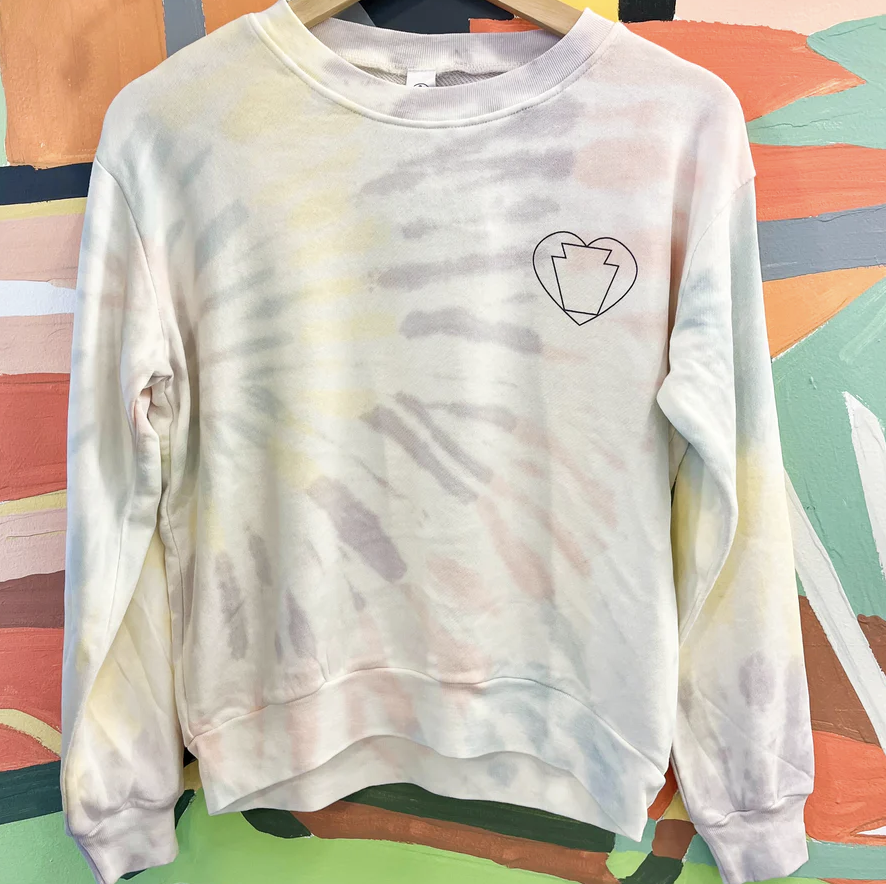 Be the first to grab the new arrivals at love, Pittsburgh. Stay warm with the Black Heart Waffle Beanie, a part of the shop's love collection, or get cozy with the Heart Keystone Terry Crewneck featured in a pastel tie-dye color. Be sure to scoop up these and other new arrivals before they run out!
Have Questions? Contact love, Pittsburgh!
📱(412) 208-1234
📧hello@lovepittsburghshop.com