Featured,
Out and About,
Shopping,
Things to Do
The Need-to-Know for 2022 Highmark Light Up Night™
Tuesday, November 15, 2022
The start of Downtown's Holiday season is right around the corner! All the details for this year's 61st annual Highmark Light Up Night™ have been released – here's the rundown of what you need to know ⬇️
📍 Around Downtown
🗓 Saturday, November 19
⏰ 11:30 a.m – 9:30 p.m.
FULL SCHEDULE OF EVENTS ➡️ CLICK HERE
DOWNTOWN ROAD CLOSURE & TRAVEL INFORMATION ➡️ CLICK HERE
LIVE ENTERTAINMENT
Enjoy a fantastic lineup of live music and entertainment across six stages around Downtown.
Here are the stages and where you can find them:
Highmark Main Stage – Stanwix Street & Penn Ave
Xfinity Riverside Main Stage – Ft. Duquesne Blvd & 6th St
Sounds of the Season Stage – Market Square
Cultural District Stage – Penn Ave & Seventh St
City of Pittsburgh Grant Street Stage – 414 Grant Street
Oxford Center Stage – 301 Grant Street
Make sure to catch our rockin' headliner Joan Jett & The Blackhearts for their performance on the Xfinity Riverside Stage at 8:30 p.m.!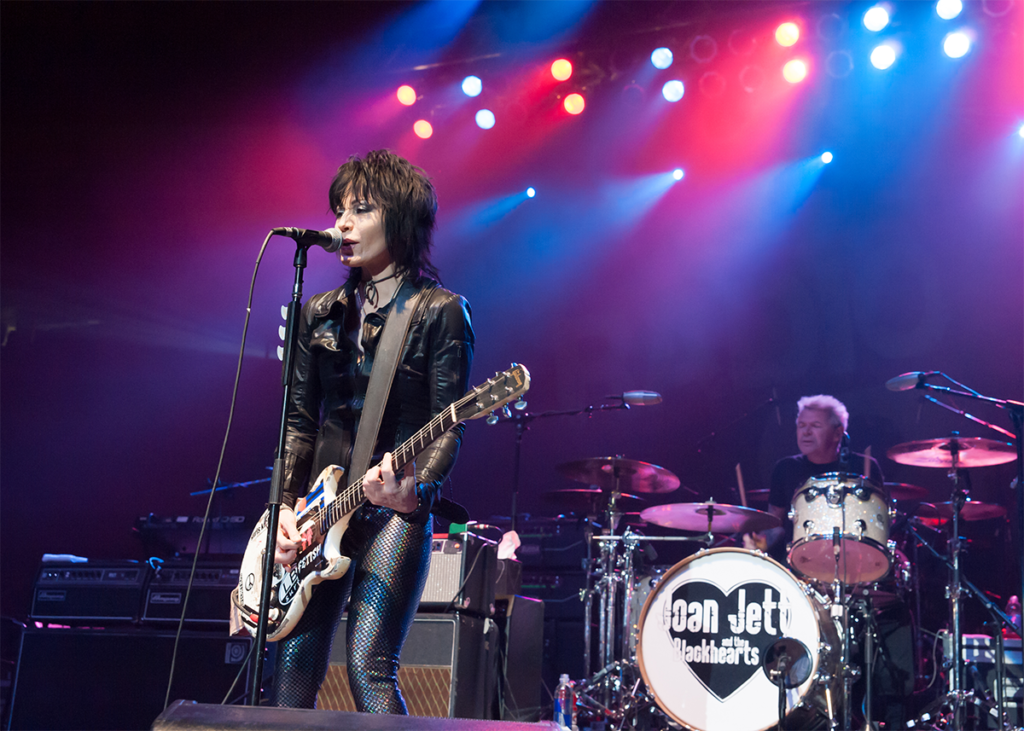 THE LITTLE MERMEN: THE ULTIMATE DISNEY TRIBUTE BAND
📍Highmark Main Stage, Stanwix Street & Penn Ave
Family fun starts early at noon with The Little Mermen: The Ultimate Disney Tribute Band! Playing rock covers of all your favorite Disney tunes, the band is just what the whole family needs for a nostalgia-fueled afternoon out. Look for four fun-filled shows (at 12:30, 1:30, 3 & 4 p.m.) with the costumed band. They'll play all the faves, from classics like The Jungle Book and The Lion King, to newer hits like Frozen. This cast of talented musicians and Disney princesses are ready to rock their heart out – and yours!
PIRATES MINI-FEST
📍 Stanwix St & Ft. Duquesne
Catch all things Bucco's at the Pirates' Mini-Fest! Get a photo op with Pirate Parrot and the Pierogies. Then, enjoy holiday-themed face painting, balloon artist stations, inflatables, and the infamous one-of-a-kind Fanatics Mobile!
Get some early holiday shopping done when you swing by the Black and Gold sale, and before you leave make sure to grab yourself a mystery bag that includes autographs from Pirates past and present!
TREE LIGHTINGS & FIREWORKS
All around Downtown, you'll be able to find not one, not two, but three tree lightings with fireworks that'll bring in the holiday cheer around the city. Set a reminder and mark your calendars, do whatever you have to do to get a good spot before the show!
5:00 p.m. City of Pittsburgh Tree Lighting with Zambelli Rooftop Fireworks (City-County Building)
6:00 p.m. Highmark Christmas Tree Lighting with Zambelli Rooftop Fireworks (Stanwix St &v Penn Ave)
9:30 p.m. Xfinity Fireworks Spectacular with Supersized Zambelli Finale (Allegheny Overlook on Ft. Duquesne Blvd)
UPMC Ulitmate Holiday Tree Experience lighting at PPG Place will be held on Friday, November 18 as a part of the Grand Opening Day Festivities.
PRANTL'S ONE-TON CAKE
📍 Two Gateway Center
Yes, you heard that right, a one-ton eight-foot-tall cake can be found during Saturday's holiday festivities. This REAL burnt almond torte cake will be decorated in real-time and replicates the Highmark Tree! And it's not all just for show – this delicious masterpiece will be available for purchase on Sunday, with all proceeds benefitting the Greater Pittsburgh Community Food Bank. Here's how you can buy an oversized slice (or two).
HIGHMARK HOLIDAY BLOCK PARTY
Celebrate ALL night long with opportunities for winning prizes, warming up, and the holiday in general with some blues!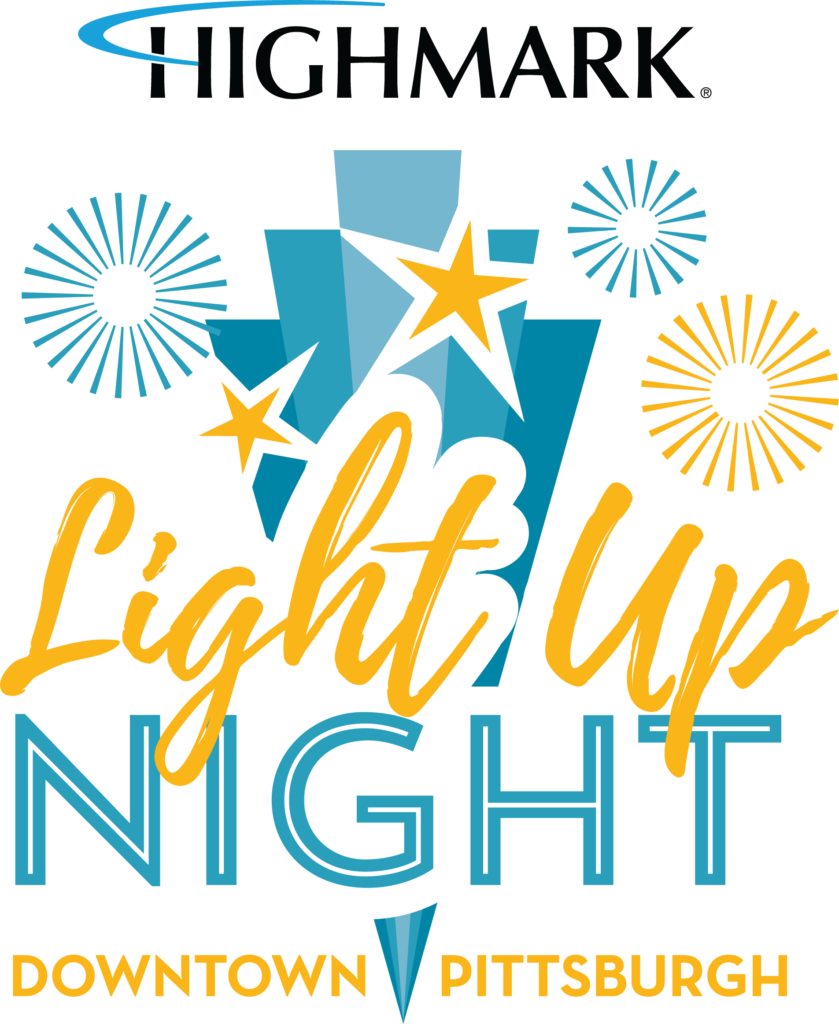 Get more information on this year's much-anticipated Highmark Light Up Night, and make sure to join us as we celebrate the holiday season in Downtown Pittsburgh!