Featured,
Out and About,
Shopping,
Things to Do
Trick-or-treat in style with Downtown's BOO-tique Crawl
Tuesday, October 25, 2022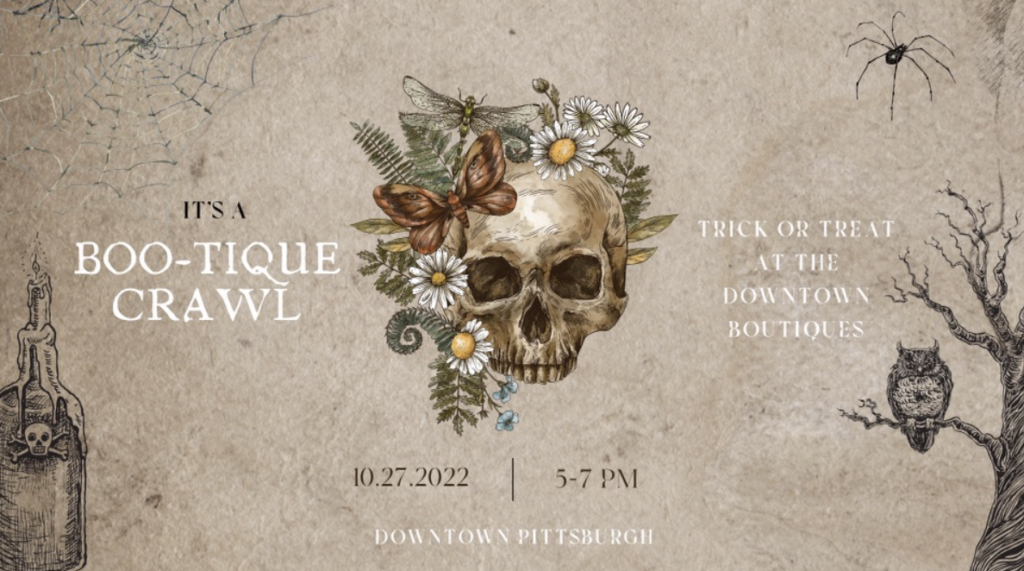 Get into the Halloween spirit and trick-or-treat with Downtown Pittsburgh's "boo-tiques" this Thursday, October 27! 👻
Your Halloween weekend starts early on Thursday evening with this fashion-forward Boo-tique Crawl, featuring five of Downtown's favorite boutiques: 306 Forbes, Boutique La Passerelle, Ensemble on Fifth, Fresh Nostalgia, and Peter Lawerence. Bring family and friends along to shop the season's latest fall fashions, while enjoying spooky vibes, festive treats, and adult beverages at each stop that will surely delight you inner trick-or-treater.
Keep reading to learn more about these fabulous stores and what they have to offer! ⬇️
306 Forbes
📍 306 Forbes Ave | Map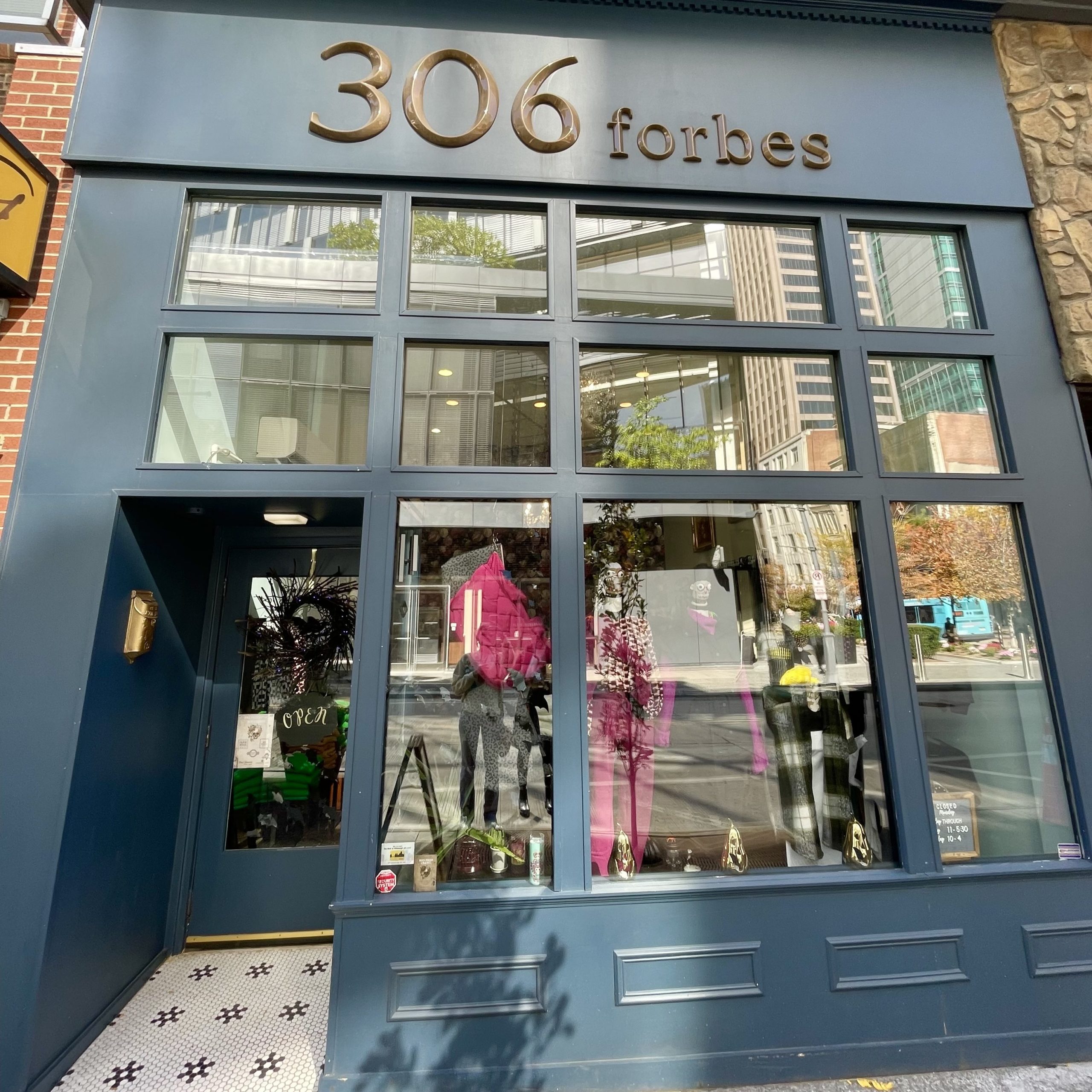 This locally and women-owned boutique offers a variety of clothing and accessories to suit all the unique styles that every women loves. 306 Forbes strives to keep up with the latest fashion so their customers never have to walk away with outdated clothes and accessories. You can't miss this boutique during the crawl with the festive Beetlejuice heads in the front window!
Boutique La Passerelle
📍 417 Wood St. | Map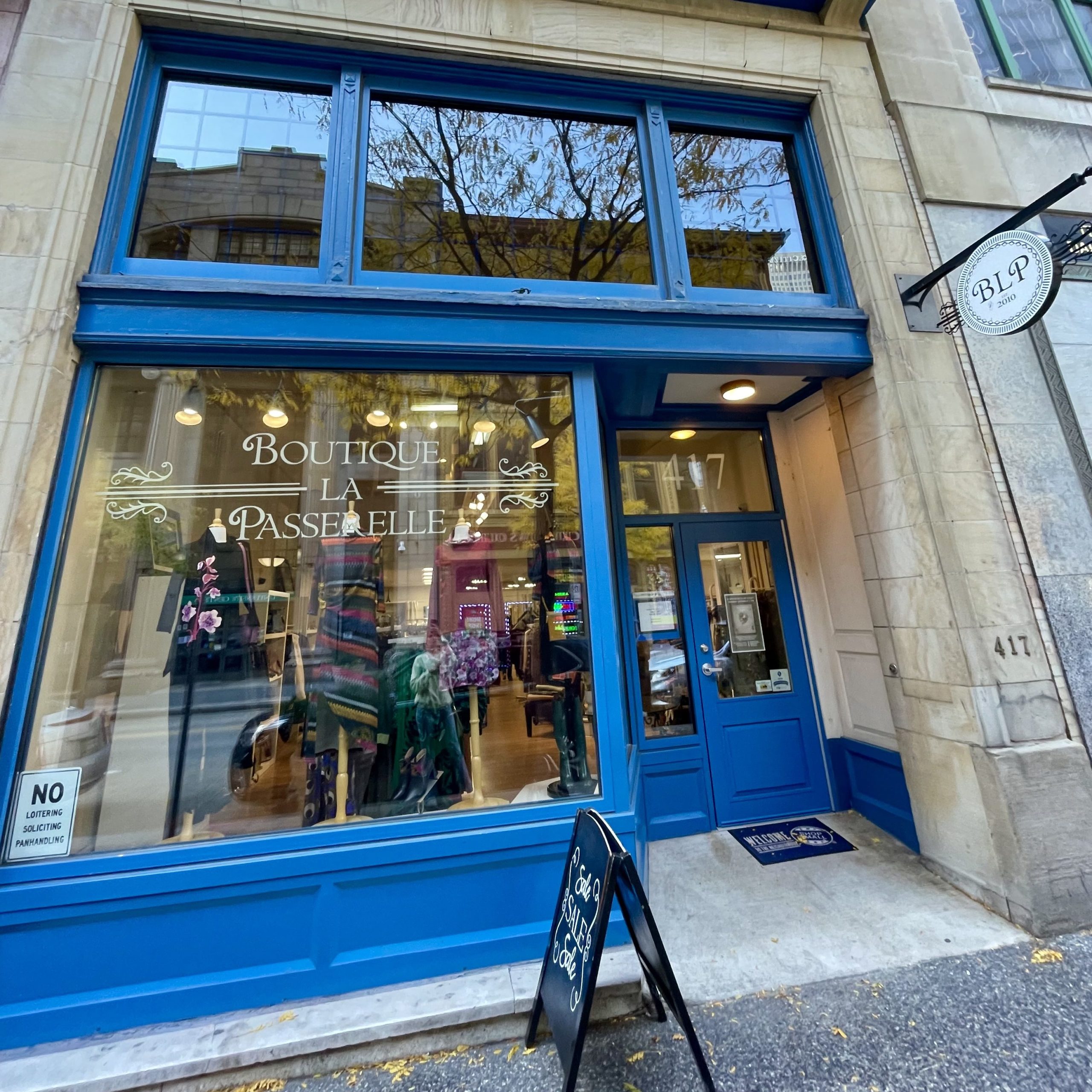 Get a taste of European fashion at Boutique La Passerelle. This boutique sells European clothing brands found nowhere else in the United States. The owner, Adele Morelli, travels to Europe each season to import clothing pieces from Portugal, Spain, Italy, and France. This brightly colored boutique offers clothing, accessories, and shoes to mix up the European fashion with the aesthetic of Pittsburgh flair as well.
During crawl, you'll also find BLP's Ashley Davis doing mini intuitive energy readings for $25!
Ensemble on Fifth
📍 230 Fifth Ave. | Map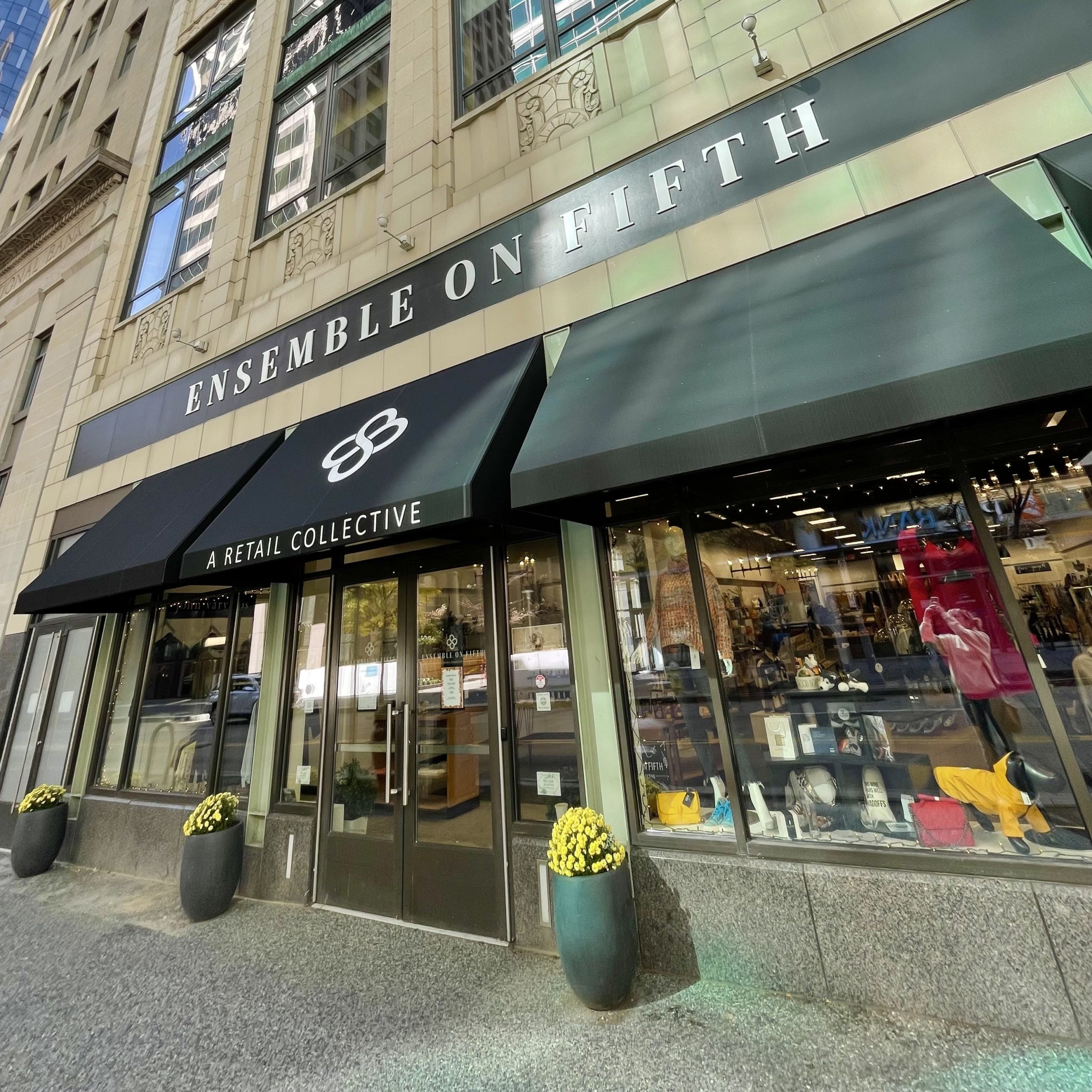 Found in the heart of Downtown, this boutique displays a variety of luxury retailers and designers through all their clothing pieces. When entering Ensemble on Fifth, you will be greeted with a modern aesthetic and wide selection of clothing, accessories, and even home décor! It offers more than anyone can imagine with its unique fashion and the boutique also has co-operative marketing opportunities and a collaborative staffing model among vendors that gives growth opportunities to all customers. Do not miss out on the gorgeous pottery and paintings displayed during the crawl!
Fresh Nostalgia
📍 143 6th St. | Map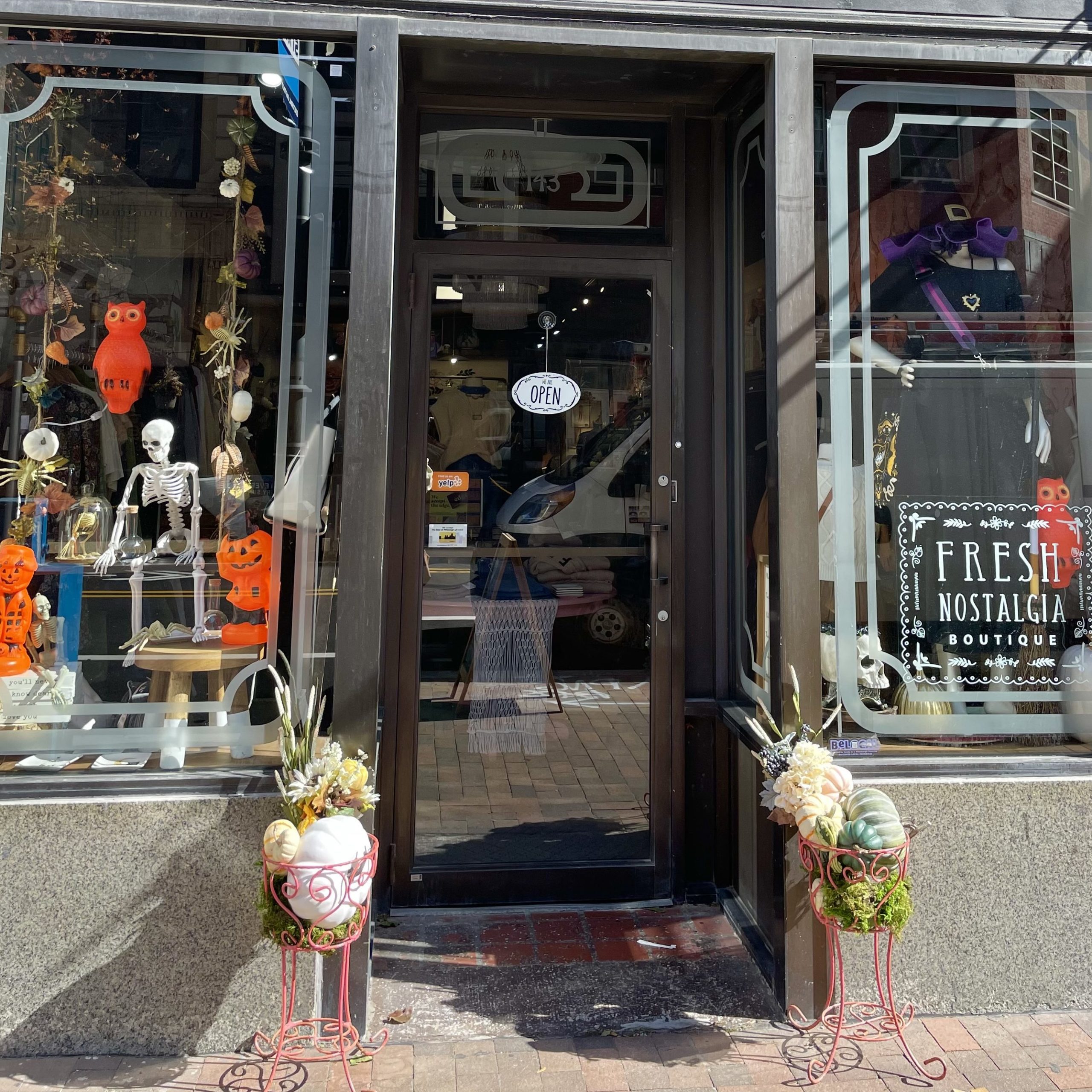 This vintage-inspired fashion boutique in Downtown Pittsburgh's Cultural District community is excited showcase their wide collection that features the latest fashion trends. Fresh Nostalgia has a variety of styles that caters towards creative professionals in Pittsburgh, while also offering fashion that can be used for either a dinner date or a night out with the friends. Originally starting off as a fashion truck in York, PA, the business has grown since then over the years, and is thrilled to make their fashion accessible for all their customers during the crawl.
Peter Lawrence
📍 413 Wood St. | Map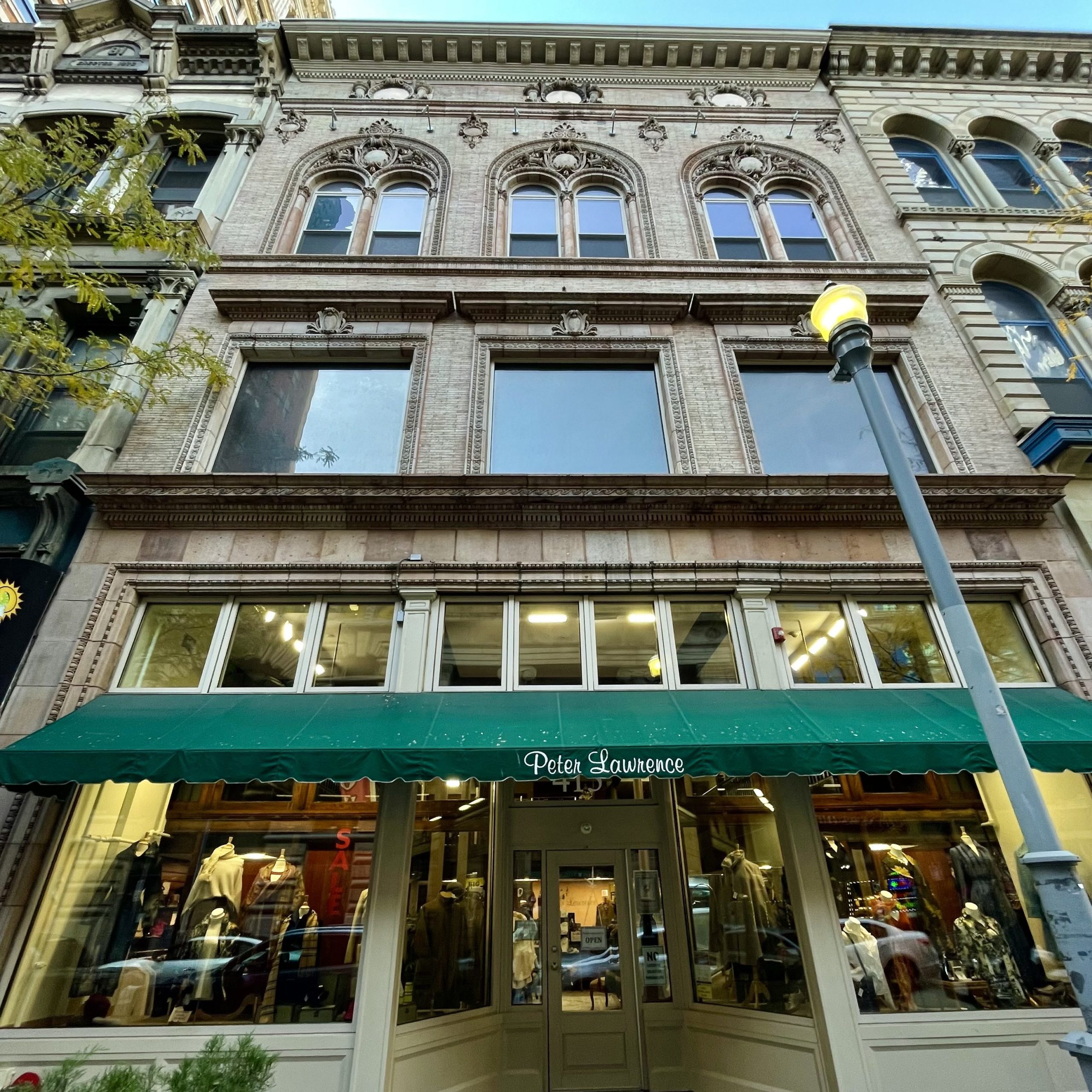 The Peter Lawrence collection offers styles from over 40 designers, including Ciao Milano, Hale Bob, and Jo Fit. The collection sells a unique variety of clothing and accessories for all seasons of the year. The boutique pursues in catering towards the needs of all their customers and will even take special orders in sizing as well. When in search for specific designer clothing, this is the boutique just for those needs! Make sure to join Peter Lawrence during the crawl to grab this season's styles!