Out and About,
Things to Do
The Fleet Feet, Pittsburgh's fastest road race returns!
Wednesday, July 20, 2022
What's short, fast, and fun for the whole family? The 2022 Fleet Feet Liberty Mile — Pittsburgh's fastest and favorite one-mile timed road race.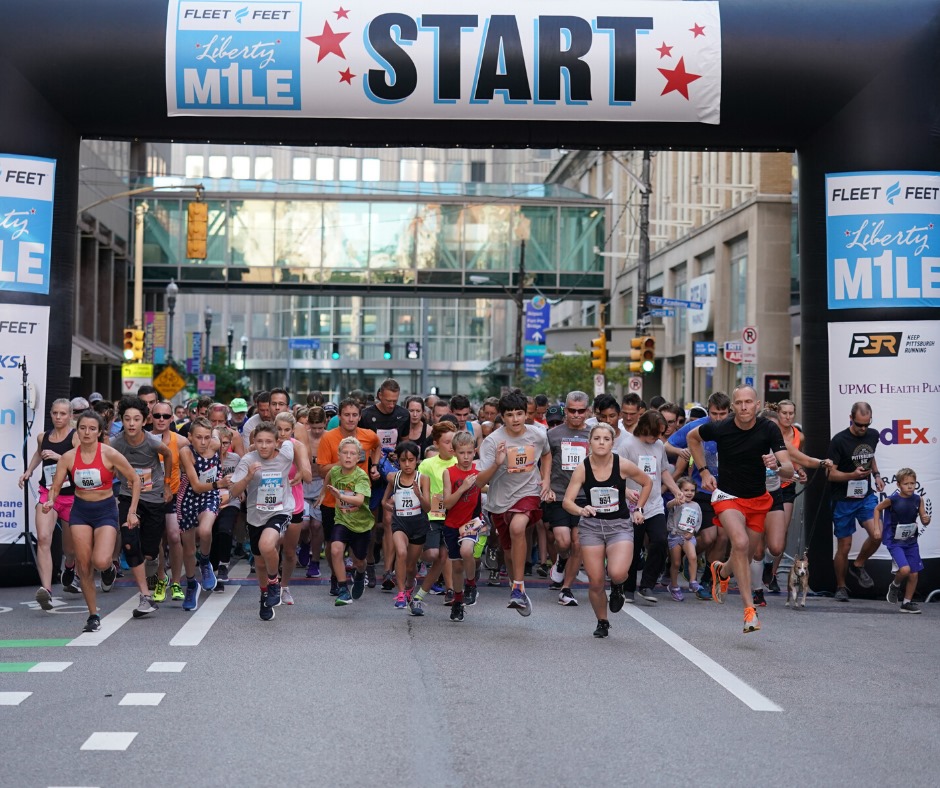 On Friday, July 22, Penn and Liberty Avenues will be full of athletes for the Fleet Feet Liberty Mile. The event starts at 7 p.m. and eight heats later, it wraps up shortly after 8 p.m. The U-shaped course begins in the Cultural District on Penn Avenue, turns onto 11th street, and finishes on Liberty Avenue just past Sixth Street. 
Get front-row seats to the fastest runners in Pittsburgh with outdoor dining on Penn and Liberty Avenues! Find outdoor seating along the race course at Bridges and Bourbon, Sienna Mercato, August Henry's Burger Bar, Nicky's Thai Kitchen, Bakersfield, Scarpino, The Standard Market & Pint House, and Bae Bae's Kitchen. View the Outdoor Dining Directory for more information on outdoor seating Downtown.
View the race map.
Learn more & register for the race.
Learn more about upcoming road closures.