Featured,
Out and About,
Things to Do
NASH.V.ILL Residency at the Steel Garden
Wednesday, June 22, 2022
Starting June 23, the Steel Garden will host a NASH.V.ILL music residency, as part of special Downtown Pittsburgh Edge happy hours in the U.S. Steel Plaza!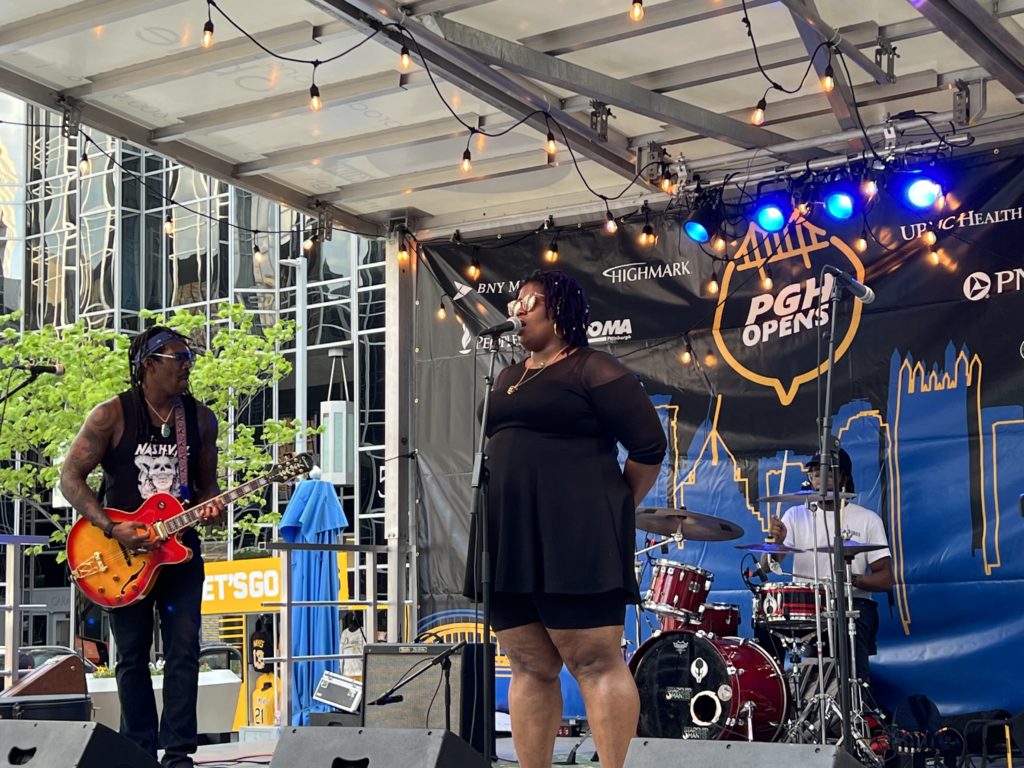 For eight weeks, NASH.V.ILL, comprised of guitarist Byron Nash and vocalist Jacque Mae will fill the Steel Garden with live music at their new residency!
Every Thursday, between 5:30 – 7:30 p.m., hear NASH.V.ILL and enjoy happy hour specials along with exclusive drink discounts from Brew Gentlemen for EDGE Card holders.
EDGE Card
The Downtown Pittsburgh EDGE Card can be picked up for free from a range of Downtown retailers. The card offers discounts and incentives for a range of Downtown restaurants, bars, retailers, and service businesses. Currently, the program offers deals from 45 participating businesses with new deals added frequently.
Learn more about the EDGE Card, and view the current deals.
Steel Garden
The Steel Garden beer garden opened June 3 in collaboration with Brew Gentlemen. Find a variety of craft summer beers, along with easy-drinking lagers to welcome workers, residents, and visitors back to Downtown. The Steel Garden is open Tuesday through Saturday from 3 – 8 p.m. throughout the summer.