Featured,
Out and About,
Things to Do
Saturday Night Market Returns!
Wednesday, June 15, 2022
On June 25, the Saturday Night Market will return for a 5-month run in Market Square with the return of the highly popular Downtown Pittsburgh Sound series of free weekly concerts on the Pittsburgh City Paper Stage.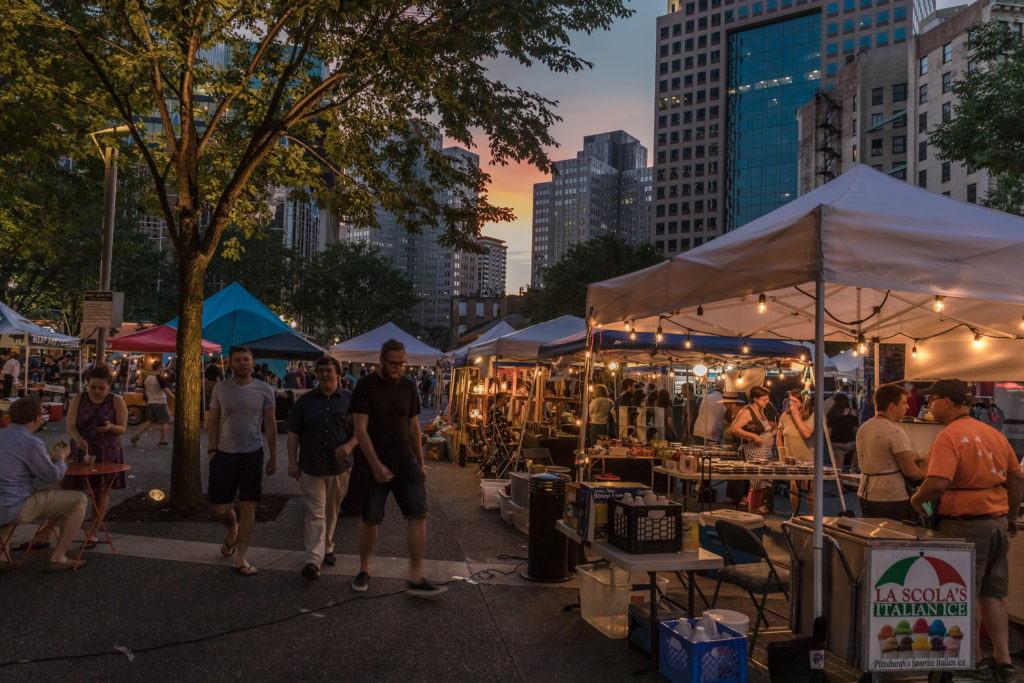 The night market will run weekly from 5 – 10 p.m., rain or shine, and showcases artisan crafts, fashion, art, jewelry, photography, and small-batch food from independent vendors around the Pittsburgh area.
This season, Night Market music co-presenters include Mr. Smalls, MCG Jazz, Con Alma, YMCA Lighthouse, Blues Society of Western PA, and the Pittsburgh City Paper. On June, 25 find Mr. Small's AcoustiCafe hosted by Jeremy Caywood with performances by Mirabelle Skipworth & the Brink of, Distelfink, and Radios on the Moon.
Plus, on Saturday, August 6, and Friday, September 23, the Night Markets will also host two special nights dedicated to the artisan maker community, curated by Handmade Arcade with support from Bridgeway Capital.
View the full weekly vendor and entertainment lineup, along with additional Night Market details.