Dining,
Featured,
Things to Do
Spring Menus Around the Neighborhood
Friday, April 8, 2022
Spring has sprung! Find fruity, bright, and colorful drinks at your favorite bars and coffee shops. Celebrate spring with fresh twists on classic menu items as we welcome spring in Downtown.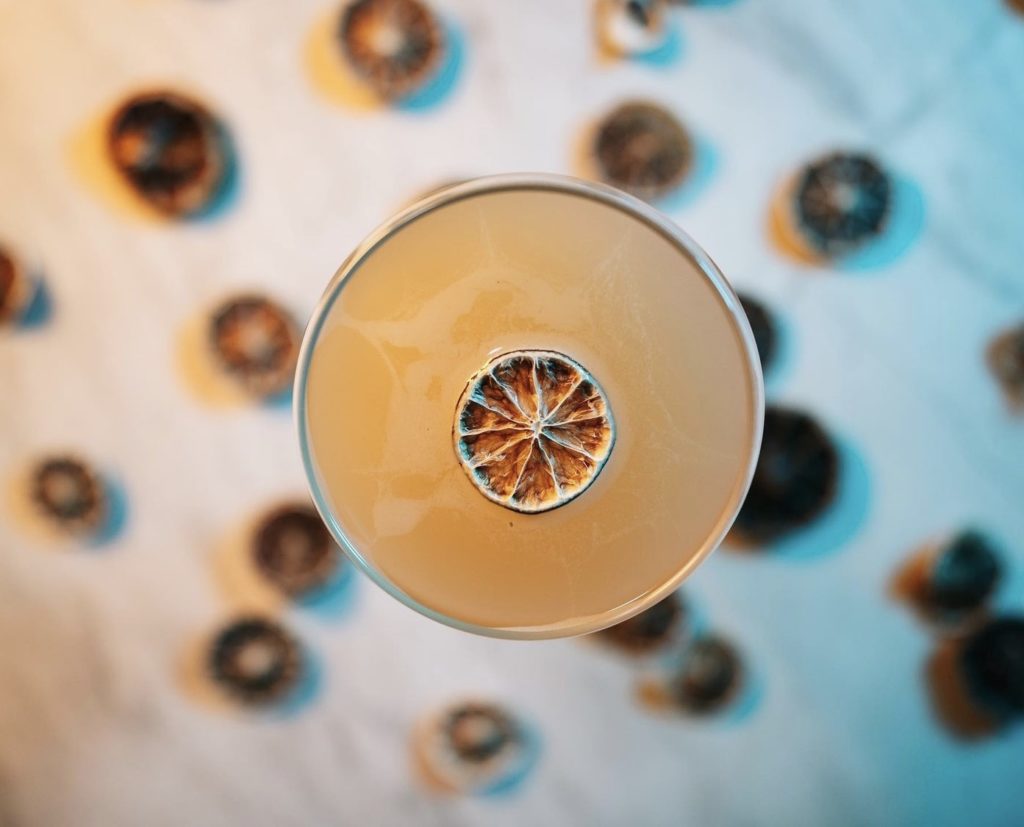 Adda Coffee & Tea
Adda's two April featured drinks include the Jade Matcha Lemonade, a refreshing lemonade paired with a jade cloud tea simple syrup, and the Orange Blossom Latte, a floral latte, perfect for spring. Also, visit their Downtown location for an evolving selection of treats.
Bridges and Bourbon
Check out Bridges and Bourbon's new cocktail menu for twists on classic cocktails, and new elevated cocktails including The Cold Black Heart, made of vodka, blackberry, lavender syrup, St. Germain, and lemon. You can also find new menu items like the Mediterranean Salmon featuring South Salmon, red quinoa, Kalamata olives, capers, blistered tomatoes, and herb greek yogurt.
Con Alma
Con Alma recently announced their Swinging on a Star cocktail special. The bright cocktail is made from fresh watermelon and lime with Uruapan Charanda Blanco Rum and a honeydew star.
Creative Coffee & Supply
CRTV Coffee released two aesthetic drinks, the Strawberry Fields and Spring Fizz. The Strawberry Fields is made of house-made lemonade, house-made strawberry syrup and matcha. The Spring Fizz is an iced sparkling americano, with a splash of orange juice and house-made basil syrup. They also released the Bloom Latte, a double shot of espresso with steamed milk, house-made rose and cardamom syrups and the Pistachiado, a cortado with house-made pistachio syrup.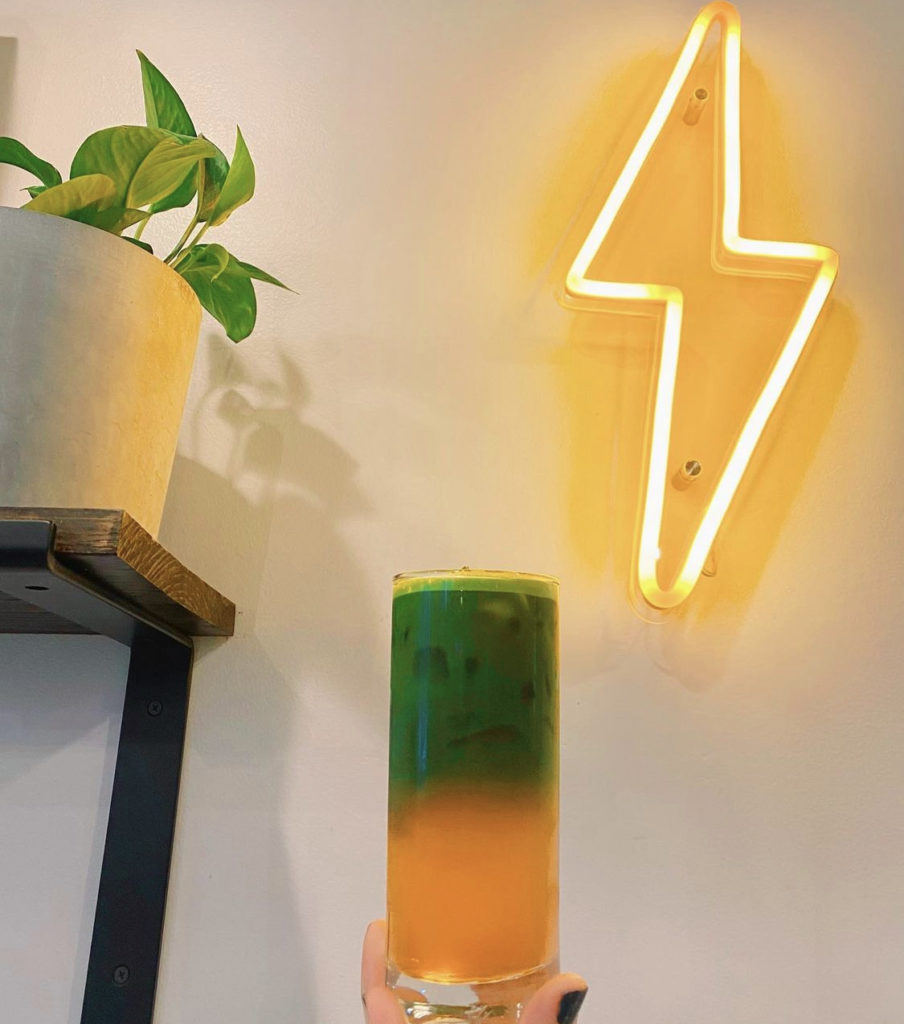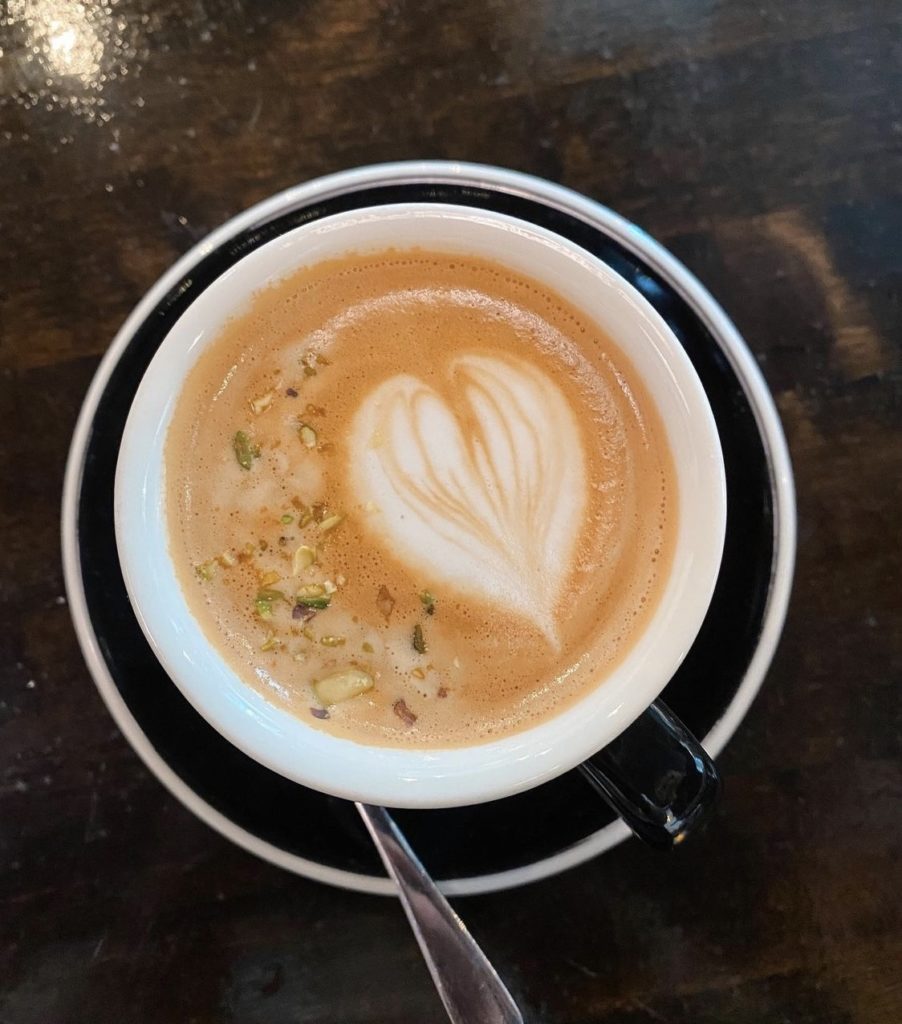 De Fer Coffee & Tea
Find De Fer's new menu including the Brown Sugar Almond Latte, Honey Jasmine Latte, Amaretto Cold Brew, Purple Daze, and the Orange Rosemary Cascara Shrub. They also created the Flower Show, a combination of Ethiopian coffees, creating a juicy, crisp, bright and nuanced coffee, perfect for spring.
Millie's
Millies is now scooping Banana Split Ice Cream made with cherry jam, and crushed peanuts. Build the perfect sundae by adding house caramel or house chocolate and whipped cream for the perfect split.
Penn Society
Penn Society just rolled out their April features and you won't want to miss them! From the Samoa & Thin Mint Martini to the Penn Paloma, made of Espolon Reposado, house made rosemary simple syrup, fresh lime, grapefruit juice, and rosemary.
Learn more about the speakeasy
Sienna Mercato
Sienna Mercato has been making lots of changes for spring. Mezzo is now offering a take out menu, full of Italian favorites. Mezzo also has a new dessert, the Parmesan Poundcake with strawberry, vanilla, and basil. With spring here, Il Tetto is expanding its rooftop dining hours!
Talia
Soak up the sun between the drops of rain with a refreshing Hibiscus-infused Aperol Spritz made with herbs from Prestogeorge Coffee & Tea.
The Milkshake Factory
Start spring with a Banana Cream Pie Shake made with fresh banana, wafers, vanilla ice cream, and topped with whipped cream and chocolate. They also recently released the new Milk and Cookies Shake, and Mint Cookies and Cream Shake.
Redbeard's
Redbeard's spring cocktail list is full of bright and fruity drinks! Try the Captain's Order, made with spiced rum, coconut rum, orange juice, pineapple juice and grenadine, or the Peach Breeze, made with your choice of white or red wine, peach vodka, melon liquor, lemon-lime soda and mixed fruit.
The Warren
The Warren is adding two new spring cocktails to their menu. It's the Pits is made of Lairds Bottled in Bond, Besamim Liquer, lemon juice, apricot preserves, peach and cherry bark and vanilla bitters. Their second cocktail, the Dilly Dilly, is Hornitos Reposado, Ancho Reyes Verde, lime, and cucumber dill agave syrup.
Looking for more? View the full Downtown restaurant directory here. Did we miss your favorite? Send us an email to get them added to the guide!