Dining,
Featured,
Things to Do
Three Downtown Holiday Pop-Up Bars Not to Miss
Wednesday, December 22, 2021
Whether you're in between shopping the chalets at the Peoples Gas Holiday Market or looking for a festive night with friends Downtown, stop into these holly and jolly pop-up bars to quickly get into the holiday spirit.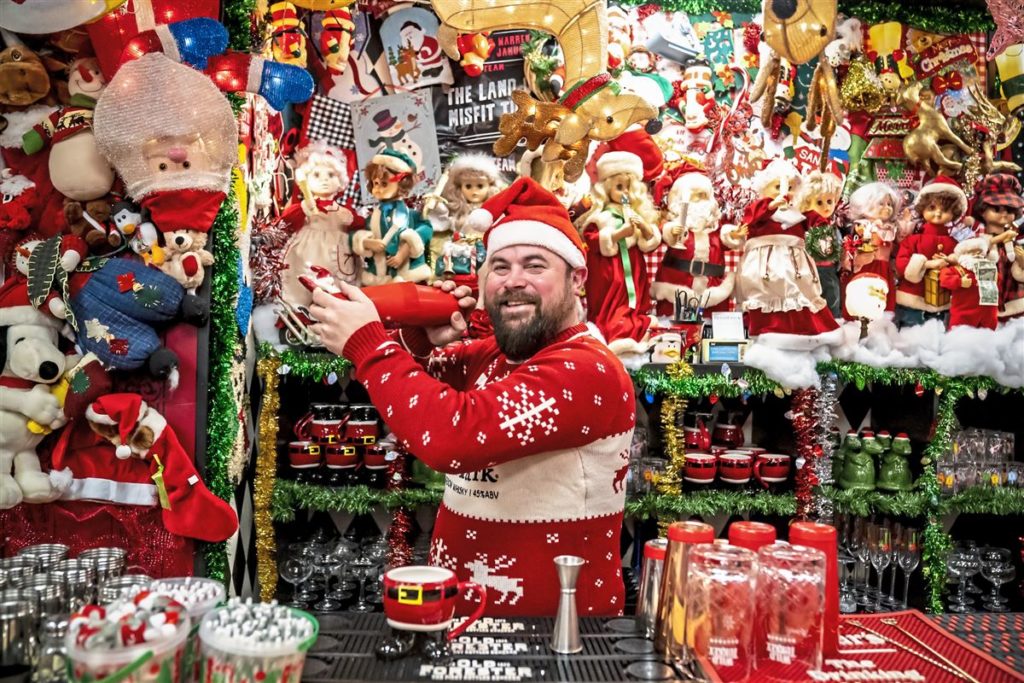 1. Miracle on Liberty
📍 705 Liberty Avenue
Opens daily at 4 p.m. through New Year's Eve
Thousands of ornaments, hundreds of stockings, and fun cocktails are to be had at this annual pop-up that supports local non-profits. Bonus: you can purchase the fun and festive mugs to take home, too.
Try the Jolly Koala, featuring bourbon, cacao nib apéritif, dry vermouth, a mulled wine reduction, and mole bitters.
2. Jingle Bar
📍 25 Market Square on the Second Floor
Opens at 4 p.m. on weekdays and at noon on weekends
Find sparkling lights, tons of decor, and a fun atmosphere in this unique space overlooking Market Square. Plus, you can get food from Slider Vibes, the bar's downstairs neighbor, brought up as you order.
Don't miss the Russian Reindeer mule, featuring vodka, lime, rosemary, a cranberry reduction, and ginger beer.
3. Tinsel Town
📍 245 Fourth Avenue on the First Floor of the Harris Grill
Opens at 4 p.m. daily
Tucked into an intimately decorated festive space located just steps from the UPMC Rink at PPG Place, you'll find plenty of good treats and fun vibes in this holiday pop-up from the popular Harris Grill.
You'll want to try the Frozen Cocoa, made with whipped vodka, crème de cacao, and cream. Add Kahlúa peppermint mocha for a minty twist!