Celebrate Thanksgiving with a Meal From Your Favorite Downtown Restaurant & Other Holiday Events
Thursday, November 18, 2021
This Thanksgiving, enjoy a gourmet meal without all the fuss. Find whole feasts to-go, just the tasty sides, dine-in options, and more around Downtown. Then, keep the celebration going with holiday plays, cruises, and parties around the city.
Is your business featuring a Thanksgiving special or event? Send us an email to get added to this list!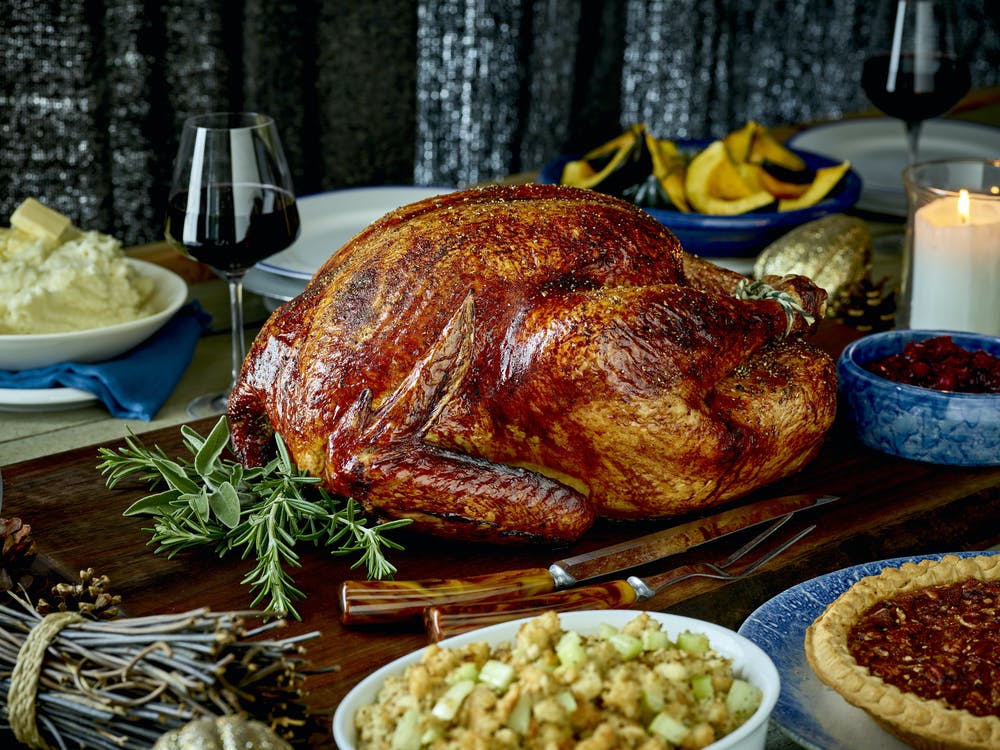 Eat
Celebrate Thanksgiving with a holiday feast from Buca di Beppo! Their Thanksgiving Feast puts an Italian spin on a classic Thanksgiving meal. They are also offering Feasts To-Go, and Thanksgiving Catering for all of your holiday meal needs.
The Capital Grille is making Thanksgiving easy with the option to pre-order sides at home. Side options include brioche stuffing, Sam's mashed potatoes, pecan-crusted sweet potatoes with hot honey, and more! Pre-order your Thanksgiving sides now!
Eadie's is cooking up a variety of Thanksgiving options for your table. Find homemade entrees like the Sweet Potato Ravioli and Apple Cider Braised Short Ribs with Pan Jus. Then choose your sides, and dessert for the perfect accompaniment to your Thanksgiving dinner!
Having a large party for Thanksgiving? Order Thanksgiving Dinner for 8 at Erin's Deli, featuring a Dressed & Seasoned Turkey with all the essential sides and Pumpkin & Apple Pie for dessert! Call (412) 366-5095 to order.
Give thanks with a Thanksgiving dinner from fl.2 in the Fairmont! Find holiday classics like roasted turkey, green bean casserole, and homemade pecan pie to-go. Final orders must be submitted by 5 p.m. on Friday, November 19.
Enjoy a full Churrasco Thanksgiving Day experience at Fogo de Chao. The dinner is only available on thanksgiving but can be ordered for dine-in, to-go, or fully catered. Reservations are recommended.
Join The Commoner this holiday season and help support their friends at No Kid Hungry from November 25 through December 31. For every burger sold, they will donate a portion of the proceeds.
Upgrade your Thanksgiving celebration and set sail on the Three Rivers while you and your loved ones enjoy a Thanksgiving dinner buffet and a Pittsburgh sightseeing tour!
Gather at the Grand Concourse for their Holiday Buffet at $48 for adults and $24 for children. Reservations are highly recommended. Bring the holiday feast home! From a 20lb whole turkey to pumpkin pie, this dinner will be sure to please the whole family. Be sure to place your order by Sunday, November 21.
Join McCormick & Schmick's at their table with a traditional turkey dinner complete with all of the classic staples in addition to their regular dinner menu. Prefer to dine at home? Pre-order your Thanksgiving feast to-go by Monday, November 22.
This Thanksgiving, find items like Oven Roasted Turkey Roulade with Savory Sage and Cranberry Stuffing on Morton's Steakhouse's Holiday Menu. Morton's is also giving the option to order a family-style dinner to-go to enjoy with your loved ones. Orders must be placed by Tuesday, November 23.
Leave the cooking to Ruth's this holiday season. They are serving up a traditional Thanksgiving dinner with roasted turkey breast, sausage & herb stuffing, and cranberry relish in-house. Celebrate with Ruth's anywhere and bring home a holiday table bundle or sides to-go!
Celebrate
Artistic ambitions collide with absurd assumptions in this wickedly funny satire by award-winning playwright Larissa FastHorse (of the Sicangu Lakota Nation) and directed by Linda Haston.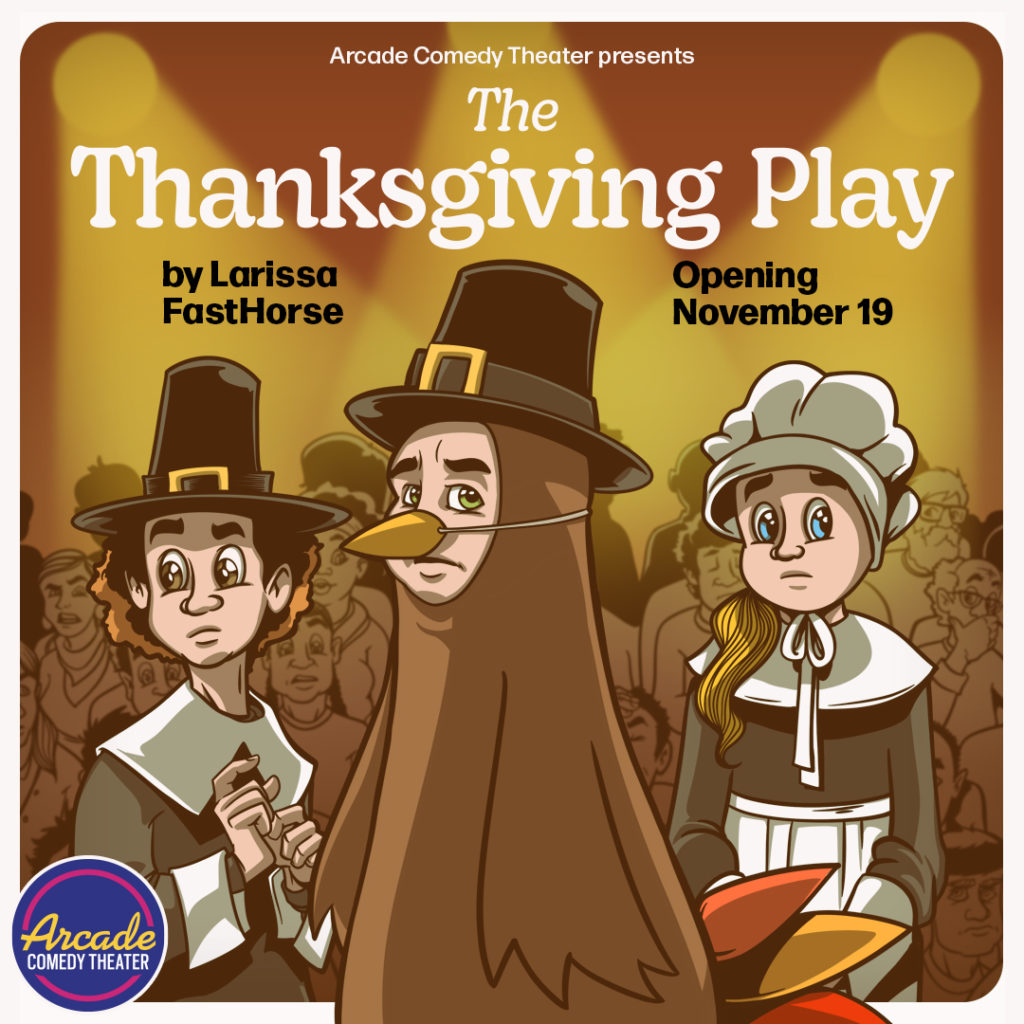 Hard Rock Cafe
Join the Hard Rock Cafe and party like it's 1984 for a pre-holiday warm-up at the B.B. Steal Thanksgiving Eve 80s Rewind on Wednesday, November 24 from 8 – 11 p.m. Then, enjoy a rockin' Thanksgiving at the Hard Rock Cafe. On Thursday, November 25, find traditional menu items, best enjoyed with an espresso martini and pumpkin pie, available from 12 – 8 p.m.
Redbeard's is throwing a Thanksgiving Eve Party with DJ Billy Badazz!
Howl at the Moon | Wednesday, November 24 and Friday, November 26
When you're not eating turkey and shopping, you should be dancing! Celebrate the long holiday weekend with some live music, games, dancing and featured drinks like $5 Cinnamon Apple shots at Howl at the Moon's Thanksgiving Eve and Black Friday Party.
This Turkey Trot is for everyone with race options from a 1-Mile Family Fun Run, to the 5K and 5-mile runs or Double Gobble! The run benefits YMCA food pantry programs and the greater Pittsburgh Community Food Bank.
Climb aboard the post-Thanksgiving party on the water with DJ Roc and on-air personality Mike Dean!
More Holiday Fun
Shop from more vendors than ever before as you stroll through an illuminated Market Square at the tenth annual Peoples Gas Holiday Market™, weaving through wooden chalets brimming with high-quality gifts and holiday experiences uniquely filled with international flair and local charm.
📍 Market Square, Downtown Pittsburgh
Open daily through December 23 (closed Thanksgiving)

Monday – Thursday: 11 a.m. – 8 p.m.
Friday & Saturday: 11 a.m. – 9:30 p.m.
Sunday: 11 a.m. – 6 p.m.
This year, Highmark Light Up Night® makes its much-anticipated return for its 60th-anniversary celebration with live entertainment, holiday shopping, family fun, and so much more! Get ready for more fireworks displays than ever, too.
Santa Zoom | Open November 19 – December 23
Santa's gone extra high-tech this year since he's busier than ever making gifts for children around the world! Santa Zoom is a unique opportunity for a safe, real-time conversation with Santa with a downloadable photo of the visit as a virtual keepsake, presented by BJ's.
📍 Near Market Square & PPG Place, Downtown Pittsburgh
Open November 19 through December 23

Monday – Friday: Noon – 3 p.m. & 4 – 7 p.m.
Saturday: 11 a.m. – 8 p.m.
Sunday: 11 a.m. – 6 p.m.
Closed Thanksgiving
The beautiful outdoor Heinz Hall Courtyard has been transformed into a child's television dreamland, thanks to Xfinity. At this special outdoor venue, families, kids, and kids-at-heart can safely capture fun photos, perfectly posed holiday memories, or wildly whimsical selfies.
📍 Heinz Hall Courtyard
Open daily November 23 – December 28

Monday – Saturday: 11 a.m. – 8 p.m.
Sunday: 11 a.m. – 6 p.m.
Closed Thanksgiving Day
The Black Market: Holiday Edition is back! This pop-up market supports and showcases Black-owned businesses from around the region and is a buzzing destination Downtown during the holiday season.
📍 623 Smithfield Street, Downtown Pittsburgh

November 26 – 28
December 4 – 5
December 11 – 12
Jingle Bar | Opening Friday, November 19