Dining,
Featured,
Things to Do
Where To Find Pumpkin Spice (and More Fall Treats) in Downtown
Monday, October 11, 2021
What better way to celebrate the start of fall than with pumpkin spice and everything nice? We put together a guide of must-try fall cocktails, coffee, desserts, and more around Downtown Pittsburgh.
Looking for Halloween events around the city? Check out our guide on Downtown Events & Happenings to Get in the Halloween Spirit.
Is your favorite neighborhood store, restaurant, or coffee shop offering something unique this season and not on the list? Send us an email!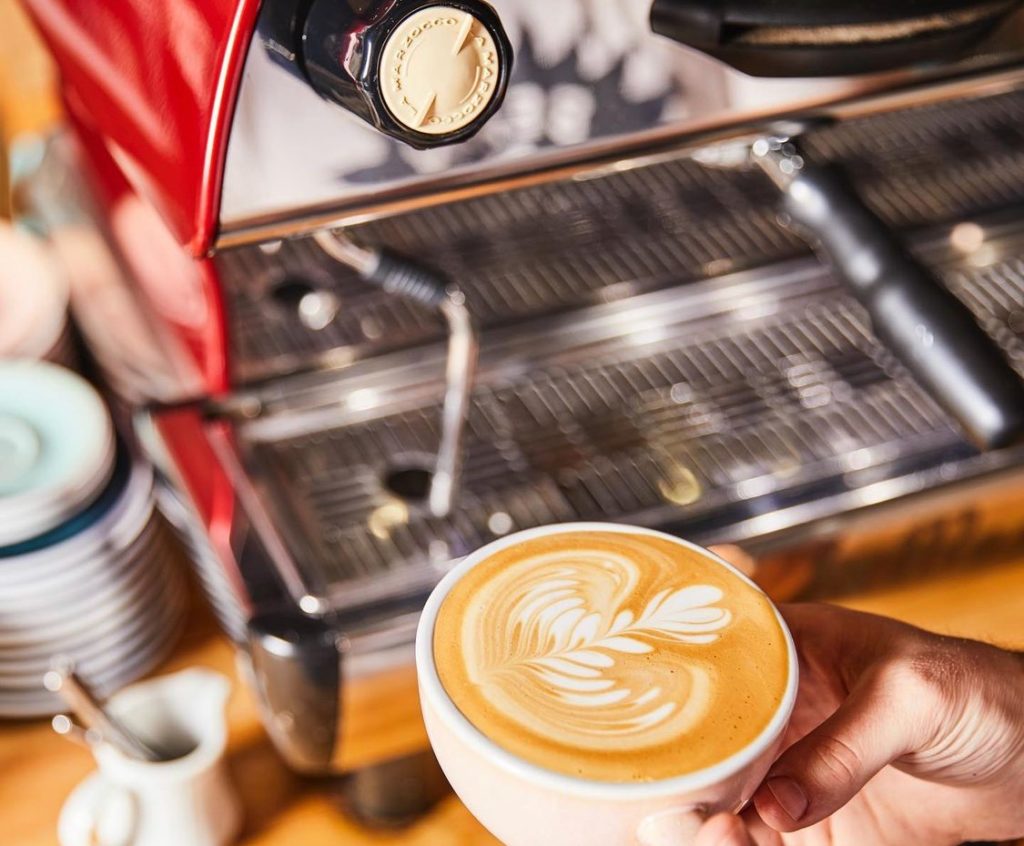 Coffee Shops
Adda Coffee and Tea House announced their scary good October featured drinks. Find fall specials like the Caramel Apple Latte and Monster Matcha Latte, a matcha latte with special pea blossom syrup, and a housemade monster syrup(simple syrup, hibiscus tea, and berry powder). They will also be making Pumpkin Spice Lattes all season long.
Nicholas Coffee released a fall menu for coffee and tea lovers. Find apple cider daily, along with iced teas like the Golden Apple Spice green tea, and Cranberry Apple herbal tea.
Nicholas has fall classics like pumpkin spice latte, pumpkin chai, and caramel apple chai. Their specialty fall drinks include banana bread(banana, brown sugar cinnamon, and hazelnut), French Toast(maple, brown sugar cinnamon, and butter pecan), Coffee Cake(cupcake, cinnamon, and white chocolate), Toffee Nut Mocha(milk chocolate, toffee, and hazelnut), and Chai-der(half chai and half apple cider).
Fall is in the air at Rock 'n' Joe's with the return of their Pumpkin Pie Latte and Hot Apple Cider! Pair your favorite fall drink with a Pumpkin Muffin, or a piece of Pumpkin Loaf, pumpkin bread filled with walnuts and raisins.
Creative Coffee just refilled their homemade cinnamon flavoring! Find seasonal menu drinks like the Iced Blackberry Latte, a 12 oz latte pulled with a double shot of espresso, house-made blackberry syrup, and steamed milk.
De Fer Coffee and Tea recently opened a coffee bar in Market Street Grocery! De Fer puts a twist on classic fall drinks like the Fall Spice Latte, which is lightly spiced with a hint of orange. Their Fall Spice Cold Brew is topped with a vegan oat foam infused with chai and maple syrup. Try their Autumn Espresso Tonic with a hint of citrus and a touch of spice. They also have a S'mores Mocha, a dark chocolate mocha topped with graham cracker whipped cream and graham cracker crumbles.
Desserts
We've been waiting a long time for a fall flavor from Millie's, and they delivered! Millie's is now scooping Pumpkin Pie ice cream! They combined Twin Brook Dairy + pumpkin puree + Paul Family Farms maple syrup + all the spices + Allegro Hearth Bakery pie crust to create a perfect fall favorite.
The Milkshake Factory is bringing back a fall favorite you don't want to miss. This Pumpkin Pie Milkshake uses pumpkin ice cream, with crushed graham crackers and caramel, topped with whipped cream and a sprinkle of cinnamon. Be sure to visit soon, this special is only available until November 14.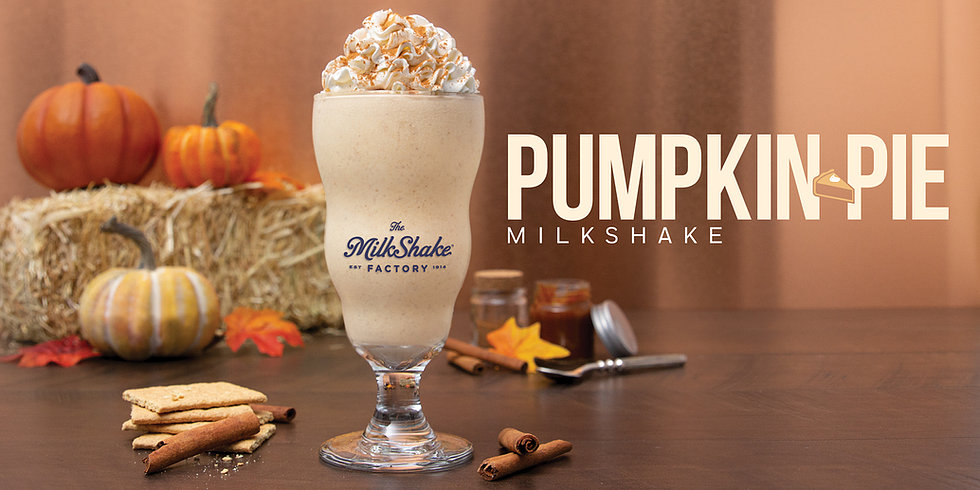 The Standard Market and Pint House is known for their Iron City Cookie, and now their Cider House Doughnuts! The apple cider donuts are covered in a salted butterscotch caramel glaze, perfect for fall.
Stop in for brunch to try their new Iced Pumpkin Spice Latte and Iced Mocha.
Bill's Burger Bar is serving up frightening good milkshakes all October long! Stop by to try their fang-tastic Caramel Candy Corn Monster Shake.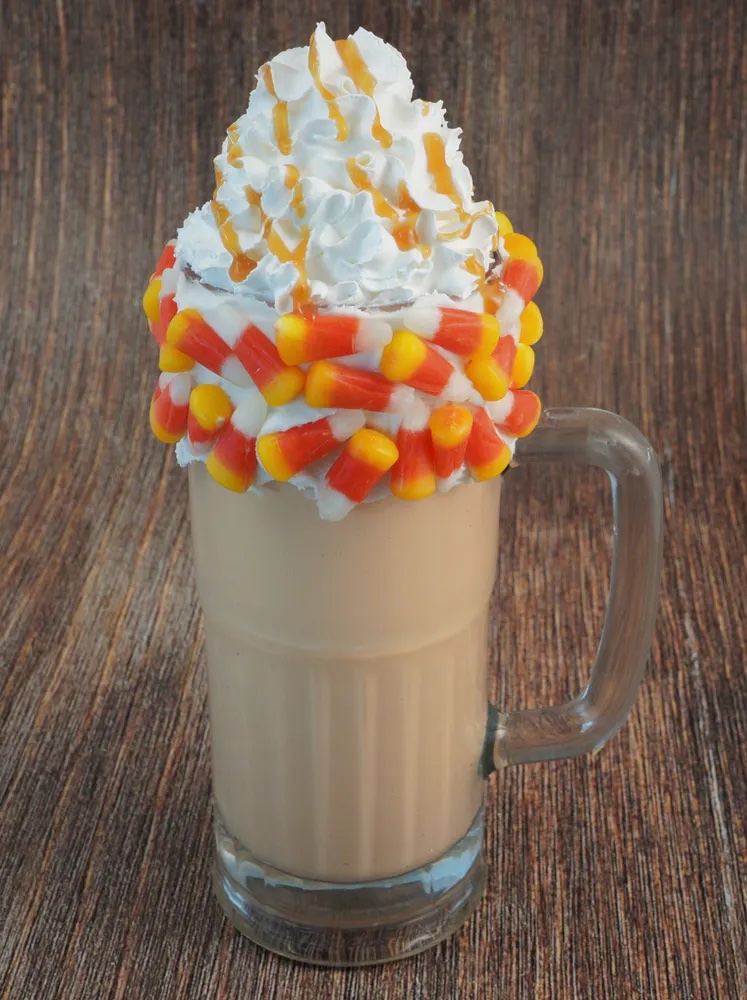 Cocktails and Bites
Redbeard's announced a seasonal menu full of fall flavors like cranberry and apple cider. Enjoy cocktails like Autumn Mules, Caribbean Winters, Smoking Apple, Orchard Margarita, and CranApple Tea. Stay tuned for more spooky specials to be announced.
Condado Tacos is bringing back a fall favorite, along with new bites to try. The Harvest Pear Margarita is back! This refreshing margarita is fresh pear puree, cinnamon, and all-spice, with a cinnamon-sugar rim.
Condado didn't stop there, they also announced a new taco (with a new secret shell) and dip. The Smokin' Joe Kush Taco uses a flour soft and jalapeno-cheddar dusted hardshell with smoked cheddar queso. It's then stuffed with ground beef, bacon refried beans, pico, cilantro, onions, pickled jalapenos, Middlefield smoked cheddar, and dirty sauce. Can't get enough? Try the new The Loaded Reefer Dip, which is bacon refried beans topped with queso blanco, Middlefield smoked cheddar, pickled jalapenos, cilantro, onions, dirty sauce, and sour cream.
Emporio, part of Sienna Mercato has an Oktoberfest draft and seasonal cocktail for everyone! Their cocktail menu features fall classics like the Pumpkin Spice Margarita and Apple Cider Mule. They're also serving specials like the Blackberry Mule and Blackberry Bourbon Basil Smash, both featuring blackberry liqueur. Try the Instagram-worthy Mezcal Honey Bee featuring Vida Mezcal, honey, lemon, lime, and ginger beer. View Emporio's full drink menu
Bridges and Bourbon is celebrating October with no tricks, just treats and their Halloween cocktail, the Trick or Treat! The spooky drink features vodka, pumpkin spice, pumpkin puree, cinnamon syrup, vanilla whipped cream, and caramel drizzle. Be sure to stop by soon, this drink is only available through October 31.
täkō | Sixth Street
täkō just added their Apple Cider Frozen Margarita to their menu, and it's not one you want to miss! Stop by to try their combination of reposado tequila, bouchant, allspice dram, apple cider, honey, and lemon.
Harris Grill announced their Fall Yinz menu with five unique fall cocktails. Try seasonal drinks like Pecan Pie, Cranberry Sauced, Caramel Apple Mule, or Autumn in New York, made with Harris Grill knob creek single barrel, superpunch, Fee Bros. orange bitters, and fig preserves. Plus, a spooky cocktail like Hocus Pocus features Haku vodka, pear nectar, sage, and lemon. View the full menu.
Check out their Pumpkin Sangria, steeped with squash and spiced for the season.
Emerson's new fall menu is full of flavor. Their fall salad is chévre, dried cranberries, pepitas, apple chips, and maple dijon vinaigrette on top of a bed of roasted sweet potatoes, arugula, and mixed greens. Try pan-seared salmon with hibiscus honey, spiced apple couscous, and sautéed haricot verts.
Sly Fox Brewery announced their Foxtail list! Find fall cocktails including the Cranberry Fallarita, the Crisp Harvest, and classic Apple Cider.
Plus…
North Ave Candles, made in South Side, created a perfect way to bring fall home with this Charlie Brown-inspired Candle. The Great Pumpkin is a sweet, spicy candle that evokes memories of fall and childhood Halloween parties. It's part of North Ave's Nostalgia candle series, available at love, Pittsburgh.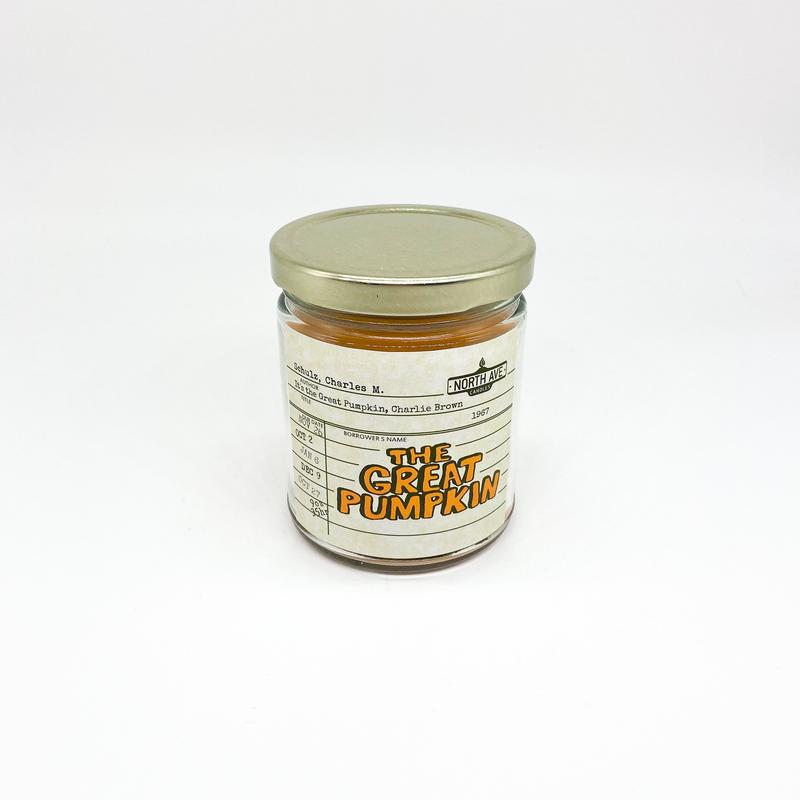 Fall weather is setting it, and Steel City is bringing back hoodies and beanies so you can showcase your Pittsburgh pride all fall long.
Find locally grown pumpkins, gourds, and hand-made fall goodies at the Market Square Farmers Market, and Saturday Night Markets through the end of October.
Plus, view the full lists of Downtown shopping and dining destinations.