Here's the Dill: Picklesburgh Returns this Weekend!
Tuesday, August 17, 2021
Picklesburgh is a culinary celebration that goes beyond the dill pickle to include international dishes, prepared foods and artisan cocktails that feature pickled ingredients. The festival, twice voted America's #1 Specialty Food Festival, returns Friday, August 20 – August 22.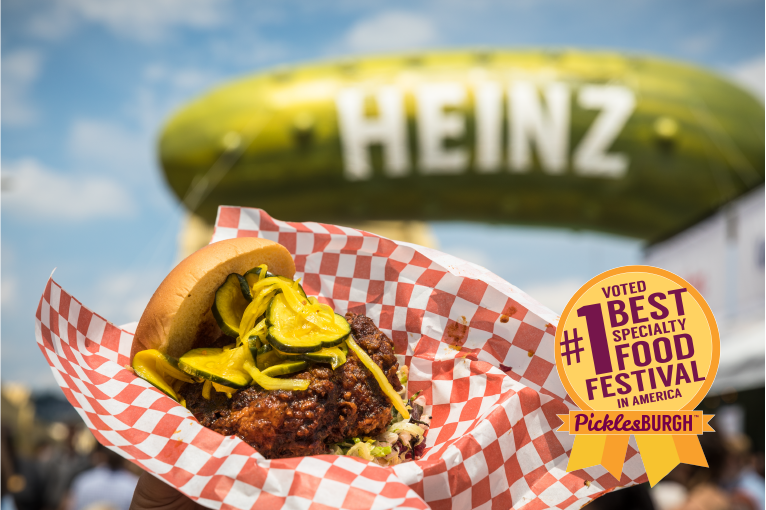 Vendors like Atria's will bring you dill-ightful drinks, such as Atria's Pickle Paloma, PickleBerry Mule, and hand-pressed lemonades. Find hand-crafted creative wares from The Neighborgoods and LinaBags like pickle-themed dish towels, tote bags, cell phone bags, pickle-shaped key chains, and dancing pickle shirts.
Push your pickle limits and experiment with Pickle Cotton Candy from Grandpa Joe's Candy Shop, Spicy Whiskey and Hot Pickles from The Pickled Chef, and Pickle Funnel Cakes from Simon's Food Concessions!
Picklesburgh runs rain or shine this weekend on the Andy Warhol (7th Street) Bridge and Ft. Duquesne Boulevard. See the full list of this year's Picklesburgh vendors here.