13 Ways to Spend Your Summer at the Allegheny Overlook
Thursday, July 15, 2021
Summer in the city is heating up with the cool vibes of the Allegheny Overlook Pop-Up Park at Fort Duquesne Boulevard and Sixth Street. Pop into Downtown's newest pop-up park for free family fun all season long! The Park – open daily – features a vibrant street mural from Pittsburgh artist Janel Young. Enjoy outdoor recreation, food, beverages, picnic tables, rocking chairs, and more!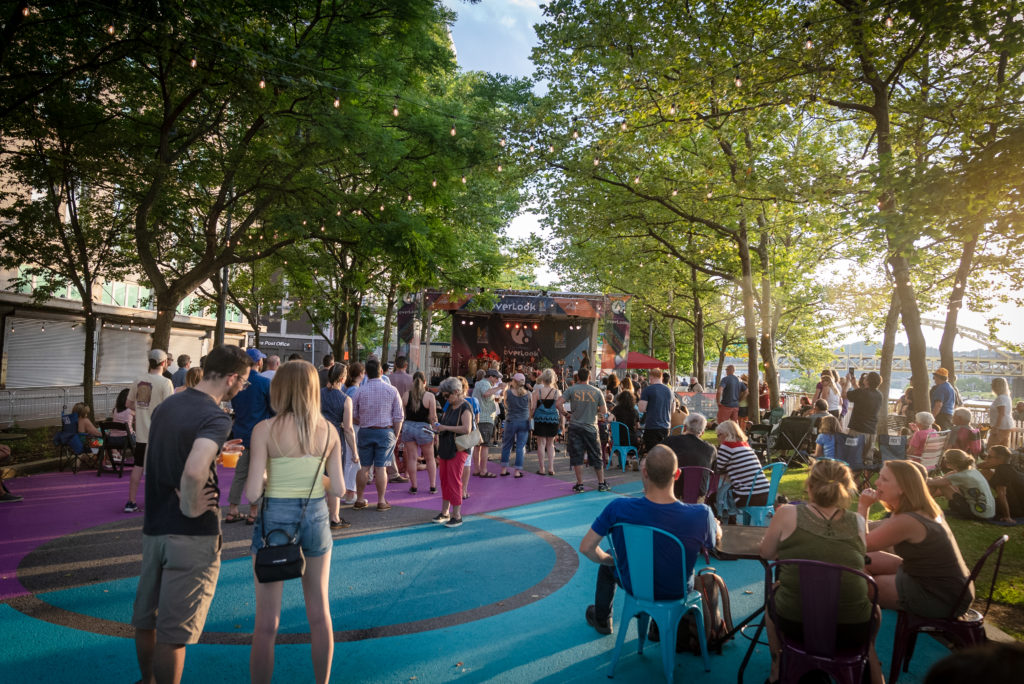 1. Catch a free concert
Hear from a variety of artists Tuesday – Sunday at the AO. Join the region's finest jazz musicians every Tuesday through September 7 at JazzLive, a production of the Pittsburgh Cultural Trust presented by BNY Mellon. Continue to groove with some live blues brought by the Blues Society of Western PA every Wednesday in July. Then, start your weekend with Driving While Black Records on Thursdays for some evening hip hop.
See the lineup of upcoming shows.
2. B.Y.O.T. (Bring your own team) to basketball
Feeling competitive? Bring friends and family for a game of basketball! The court is open 10 a.m. – 9:30 p.m. Tuesday – Saturday and 10 a.m. – 8 p.m. Sunday and Monday.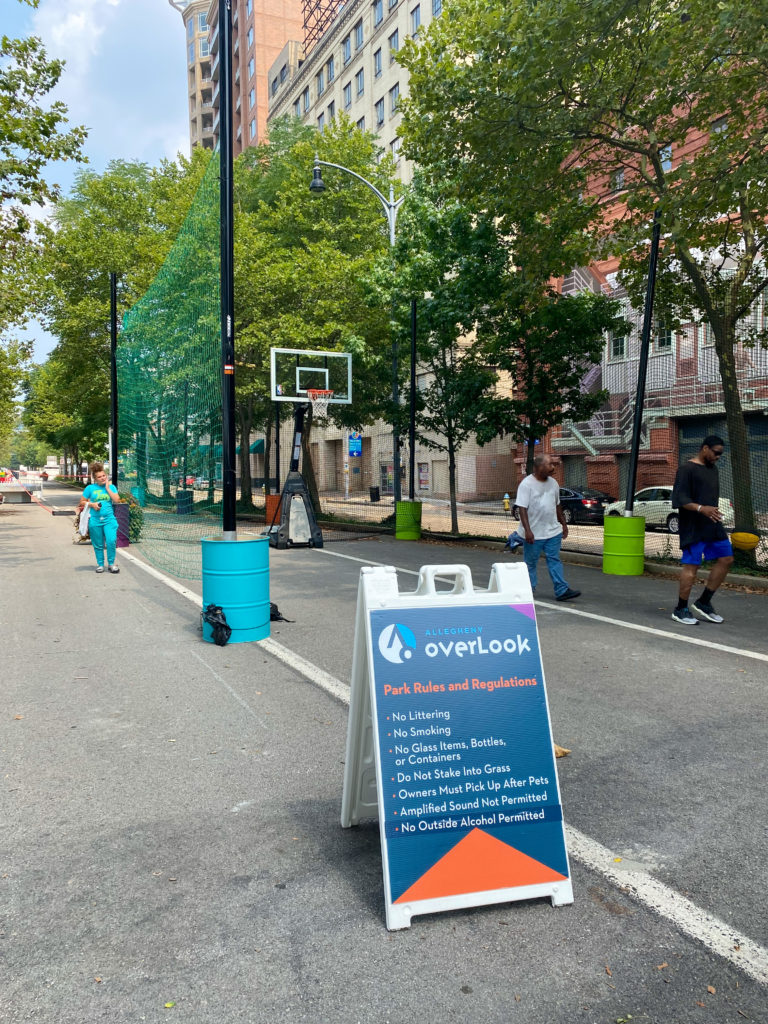 3. See a live performance
The AO is all about welcoming the return of the performing arts, and what better way to do so than to see performances by the Arcade Comedy Theater! Myq Kaplan will be at the AO with Arcade Comedy Theater on August 13 and 14.
View the full schedule of performances.
4. Enjoy a picnic with food from Blue Sparrow
What's better than a picnic with good views and great food! Blue Sparrow is cooking up global street food daily at the AO. Look forward to Korean bbq burritos, global dogs like the Tokyo Street Dog which is bacon, kewpie mayo, nori, and ramp pepper relish on a challah bun, and more!
Catch Blue Sparrow at the AO Wednesday – Friday 4 – 9 p.m., Saturday 12 – 9 p.m.
5. Find front row seats to the Pirate's Fireworks Nights
The Pittsburgh Pirates have fireworks about once a month, and where better to view them than right across the river! Get front row seats to the fireworks on July 17, August 14, August 28, and September 11.
6. Enjoy a drink from Brew Gentlemen
Brew Gentlemen is pouring seven days a week at the AO! Try brews like Garden Party, which is made with fresh cucumbers, or Akamai, a double IPA full-bodied beer with flavors of mandarin orange, juicy peach, and pine resin.
Visit Brew Gentlemen Tuesday through Saturday from 12 – 10 p.m., and Sunday and Monday from 12- 8 p.m.
7. Play in the Tot Lot
Family-friendly games like giant Legos, bubble lawn mowers, and more are perfect for the kiddos.
8. Take some selfies with the colorful backdrop
Add some color to your Instagram with a selfie at the AO! Greenery walls, Janel Young's artwork, and the Allegheny river make the perfect backdrops. Be sure to share your posts using #AlleghenyOverlook and @DowntownPitt.
9. Play Giant Jenga
Challenge friends to a game of giant Jenga!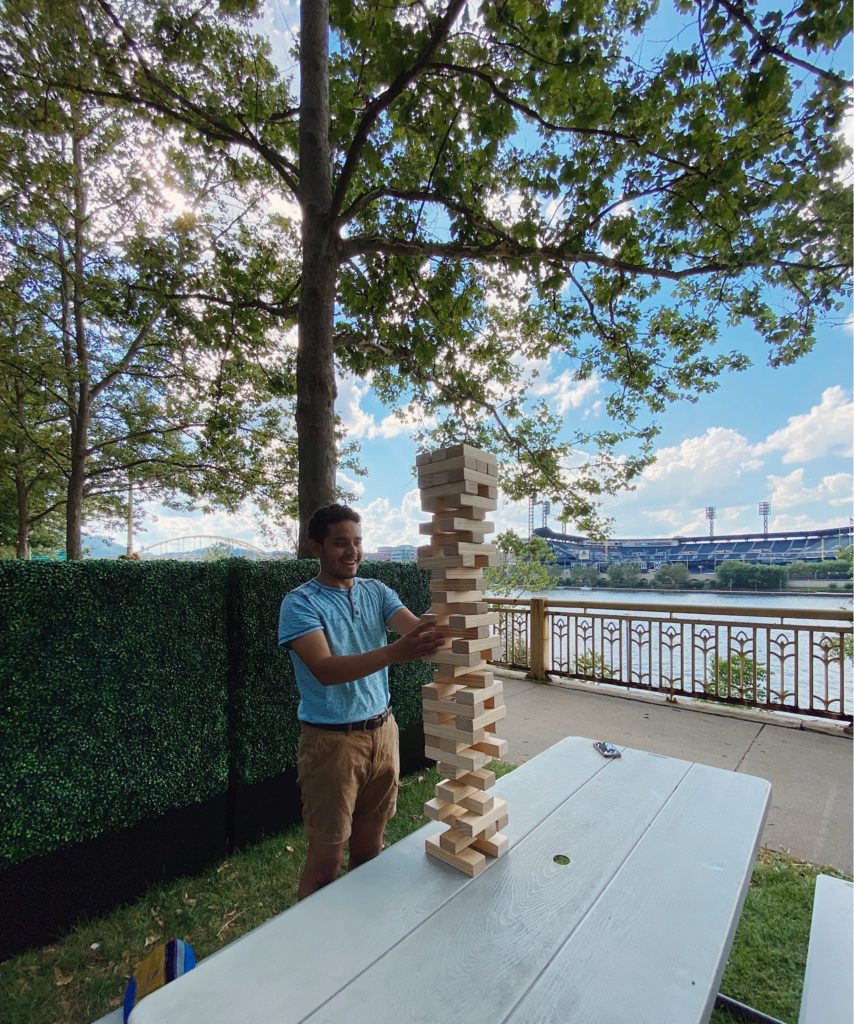 10. Sit back and enjoy the views
There isn't a bad spot at the AO. Find a seat at one of the many benches, picnic tables, and lawn chairs for a relaxing way to spend your day overlooking the Allegheny and taking in the city views.
11. Take a free yoga class
Join Alecia Dawn, founder of YOGAMOTIF, for a free 60-minute mix of gentle and toning yoga Saturday, July 17 from 1:30 – 2:30 p.m. This seated and standing practice offers options for people who need modifications, and for those who want to playfully and safely explore their yoga journey.
12. Work out (side) of the office
Need a new space to work from home, host a book club, or meet a client for lunch? Our riverfront workspaces will ensure you have the best backdrop on your next zoom call. The spaces are free to reserve from 10:30 a.m. – 5 p.m. Monday – Friday.
Find more information on Workspaces here.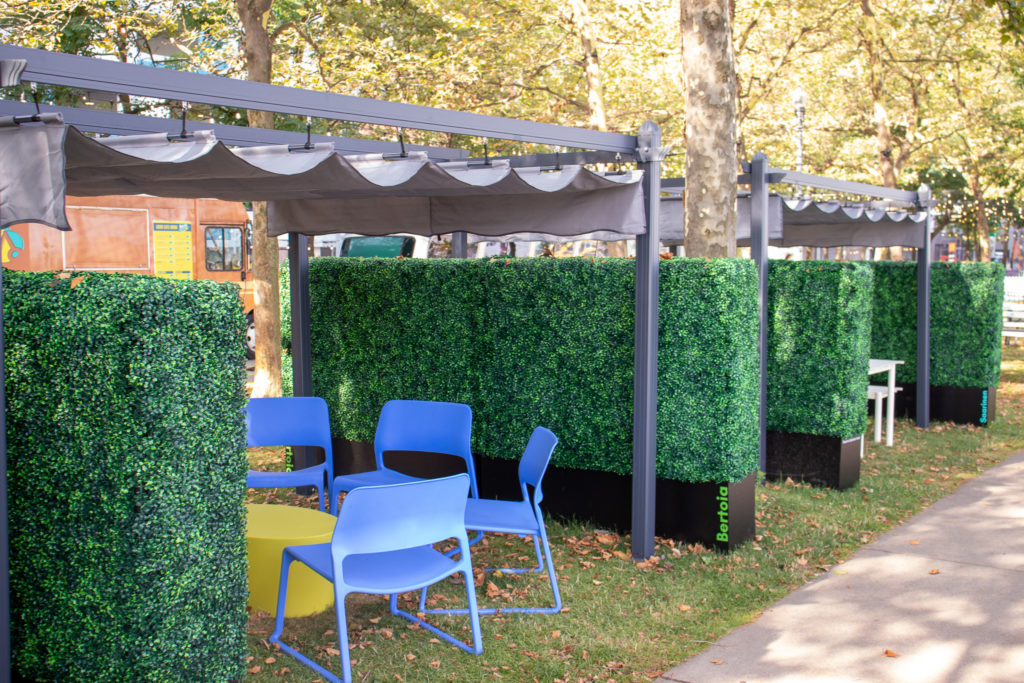 13. Watch the sunset
After a fun-filled day at the AO, enjoy golden hour views as the sun sets on Downtown.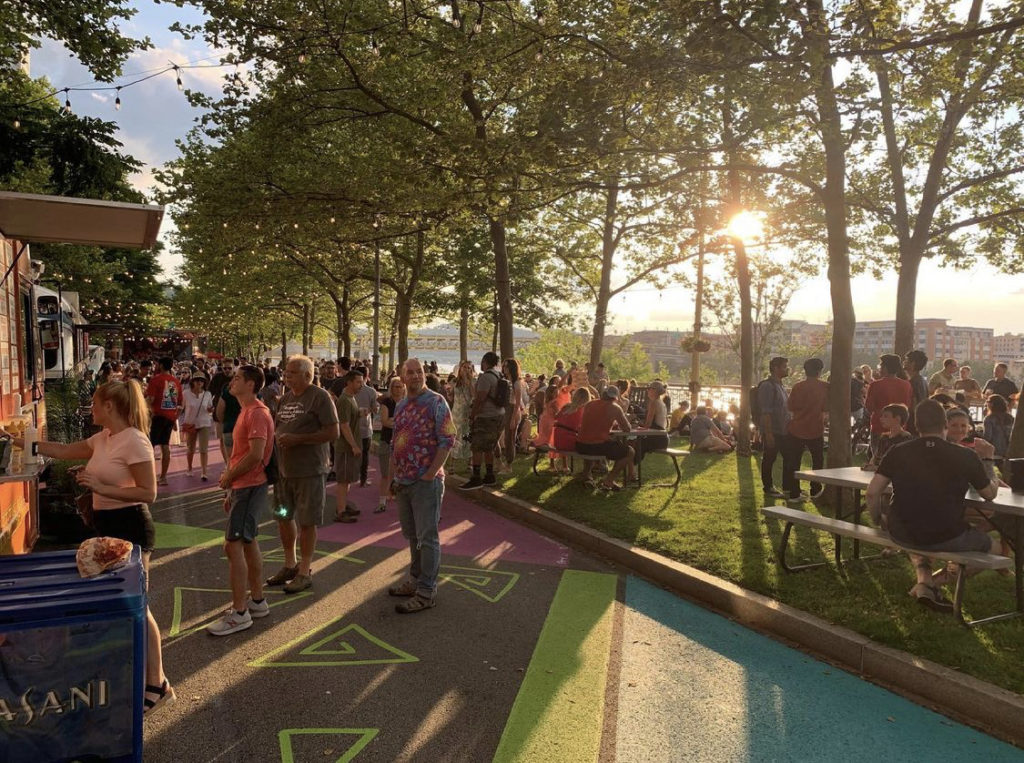 Find fantastic small businesses near the AO here. And, visit the official AO website to learn more about upcoming events and performances, and see updated information.