The Liberty Mile, The Fastest Race in Pittsburgh, Returns Downtown July 23
Wednesday, July 14, 2021
The Fleet Feet Liberty Mile has been consistently recognized as one of "The 35 Most Iconic American Races" by Runner's World. The race features 8 races including recreational, competitive, and professional heats.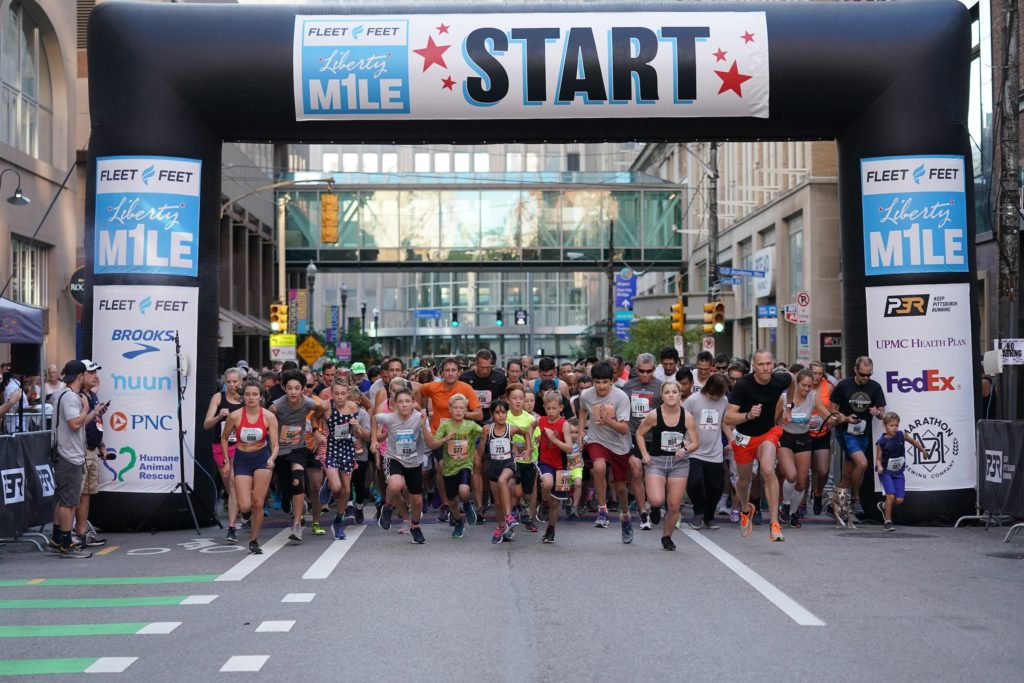 On July 23, Penn and Liberty Avenues will be full of athletes for the Fleet Feet Liberty Mile. The event starts at 7 p.m. and wraps up shortly after 8 p.m., making it the fastest race in Pittsburgh. The U-shaped course begins in the Cultural District on Penn Avenue, turns onto 11th street, and finishes on Liberty Avenue just past Sixth Street.
There will be a post-race party at City Works in Market Square where winners will be awarded the Run Happy Awards. Awards will be given to those who have the best finish line face, finish in the middle of the pack, look most like their pet in the Pup Trot, and more!
Looking to watch the race in style? Get front-row seats to the fastest runners in Pittsburgh with outdoor dining on Penn and Liberty Avenues! Find outdoor seating along the race course at Bridges and Bourbon, Sienna Mercato, August Henry's Burger Bar, Nicky's Thai Kitchen, Bakersfield, Scarpino, The Standard Market & Pint House, and Bae Bae's Kitchen. View the Outdoor Dining Directory for more information on outdoor seating Downtown.
Road Closures
Downtown road closures will begin at 6:15 p.m. on Friday, July 23 affecting Liberty and Penn Avenues, from 11th Street to Stanwix, along with all of the roads in between. Parking lots will not have access to Liberty Avenue or Penn Avenue between Stanwix Street and 11th Street after 4 p.m. Roads are expected to reopen at 9:15 p.m.
The course map can be viewed here.
Information on bus detours can be viewed here.