Featured,
Out and About,
Things to Do
Celebrate Independence Day in Downtown
Wednesday, June 30, 2021
Bring the entire family to the city to celebrate the 4th of July in Downtown! Enjoy sporting events, live music, fireworks, festive food, and more.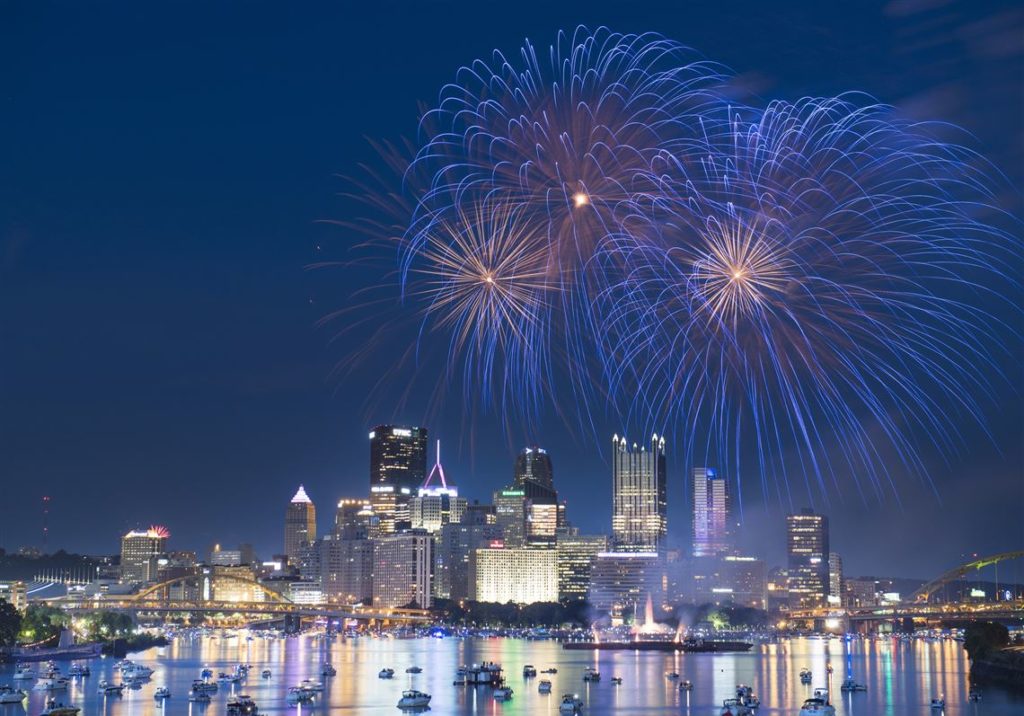 Events & Happenings
Celebrate the Fourth of July with family fun at Point State Park. The City of Pittsburgh's "family-style picnic" will feature live music and food vendors at the Point from 6 – 10 p.m. Following the picnic will be a fireworks display presented by Pyrotecnico starting at sundown.
1-5:30 p.m.: Fort Pitt Museum family-friendly activities
6:30-8:30 p.m.: Alcosan Family Activities Area
6:30 p.m.: East Wind Symphonic Band
7:15 p.m.: Munhall Community Band
8 p.m.: River City Brass
9:35 p.m.: Fireworks
Party with an incredible riverfront atmosphere that provides great river views alongside live music, picnic tables, rocking chairs, basketball hoops, games, a children's activity area, and so much more!
⠀
All weekend long, look for free performances from Mark Ferrari, Byron Nash, Kea Michaels, Hugo Cruz and the Caminos, and more. Find tasty treats and delicious brews at the Brew Gentlemen Beer Garden, Blue Sparrow food bus, and Good Eats at the AO food truck. ⠀
⠀
Plus, look for a special Moonlit Burgers pop-up on Sunday, July 4 from 12 – 8 p.m.
View the full performance schedule here.
Yoga on the Roof | Harris Grill | July 3 | 12:30 p.m.
Start your afternoon off right with a 60-minute gentle and playful yoga class at HIGH NOON with Suzanne Nagel of the Om Lounge on the outdoor roof deck of Harris Grill Downtown.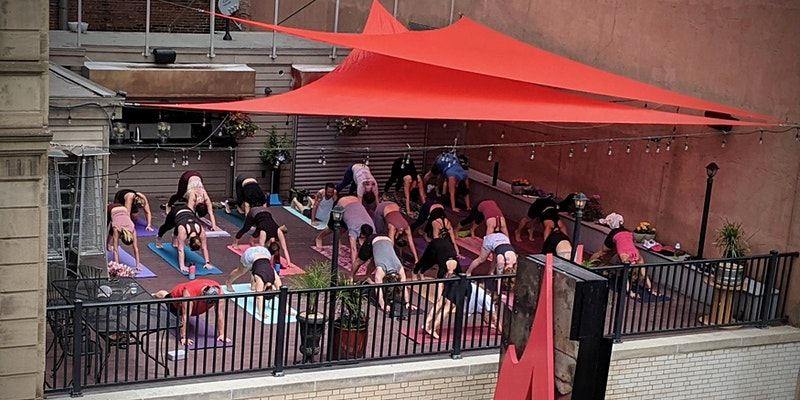 Catch the Bucs and Brewers, July 1-4 at PNC Park with a full weekend of fun and entertainment! Enjoy things like $1 hot dogs, Free Shirt Friday, the Jim Beam Block Party, and more.
Visit Howl at the Moon to celebrate our nation's birthday with a non-stop party! Starting at 6 p.m. on Friday, July 2 enjoy live music, dancing, drinks, giveaways and more! The party ends Saturday, July 3 at 2 a.m.
Ride the water and taking in our city's stunning views this holiday weekend. Pittsburgh's one and only jet ski business, Steel City Jet Ski Rentals allow you to roam freely throughout the entire city on top-notch 2021 Yamaha Waverunners.
Head to the Hard Rock Cafe to sing and rap along to your favorite music and bask in the glory with the return of our annual Independence Day Sing-Along featuring one of Broadway's biggest musicals celebrating the start of the United States.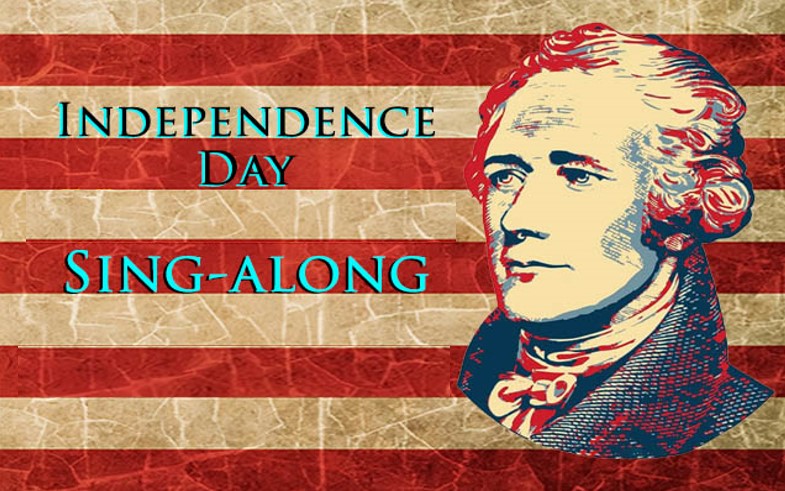 Join the Fort Pitt Museum, boy scouts, and local veterans to help kick off the Fourth of July holiday by raising a 36-foot American flag in Point State Park, beginning at 1 p.m.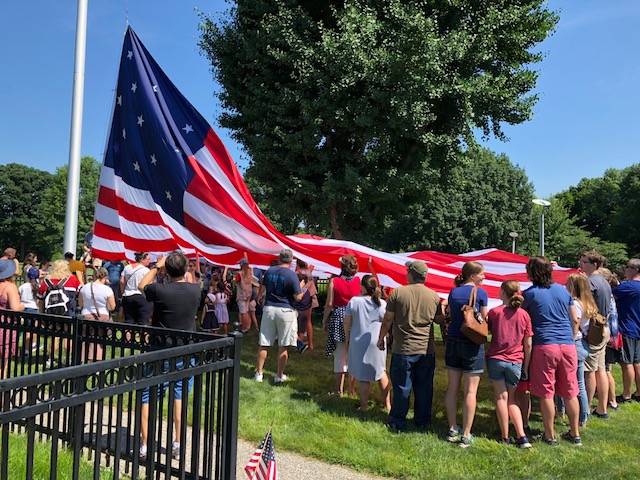 Pittsburgh's most immersive movie theater, The Rangos Giant Cinema, reopens on Saturday, July 3, with the premiere of The Search for Snow, a documentary displaying dazzling scenery and adaptable wildlife that depend on snow for survival.
Restaurant Specials
Visit the Grand Concourse for a grand celebration of July 4th all weekend long! Featuring parmesan encrusted snapper fillet with garlic-herb sauteed shrimp, and lobster and shrimp stuffed salmon, this is a dining experience you won't want to miss.
Stop in for lunch or end the day with dinner at The Melting Pot to celebrate Independence Day this year with a one-of-a-kind dining experience! Taste signature fondues prepared in the cooking style of your choice, served with premium proteins and seasonal veggies.
Cue the fireworks, celebrate Independence Day at Bill's! Round up the crew and enjoy their famous burgers and comfort food favorites. Don't forget to try the 4th of July monster shake!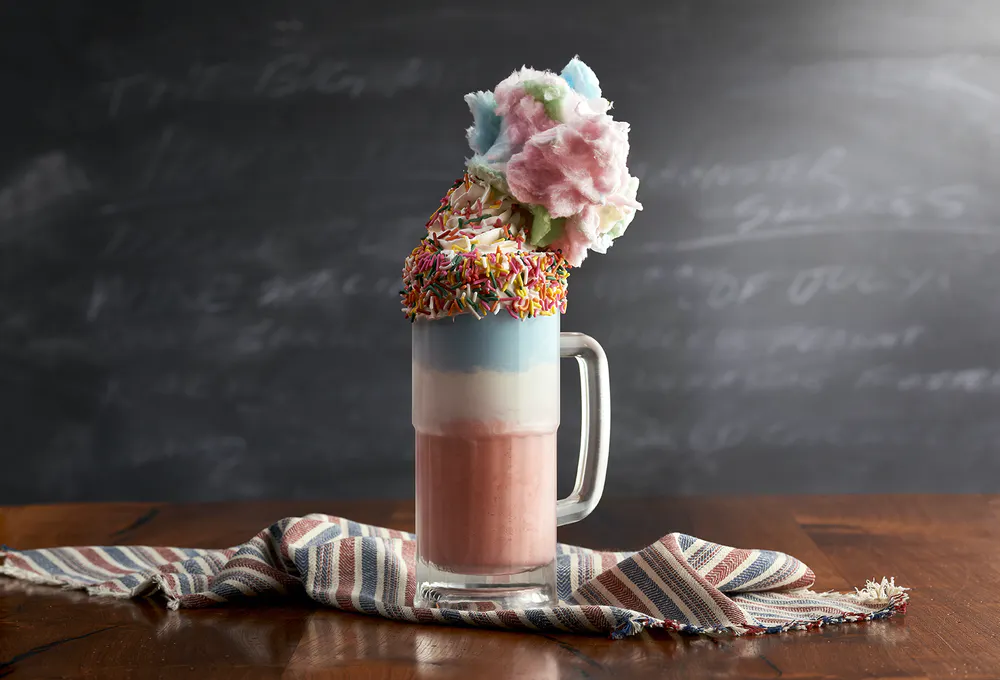 The Commoner | July 3 – 4 | 8:30 a.m. – 1:30 p.m.
Start the holiday weekend with a mimosa brunch at The Commoner! Celebrate the 4th with $30 bottles of Prosecco paired with juice and an extensive brunch menu with an option for everyone. Try the Malted Waffle with blueberry jam, lightly whipped cream, and hazelnut butter, or the classic Commoner Breakfast featuring two eggs, roasted fingerling potatoes, and bacon or house made sausage.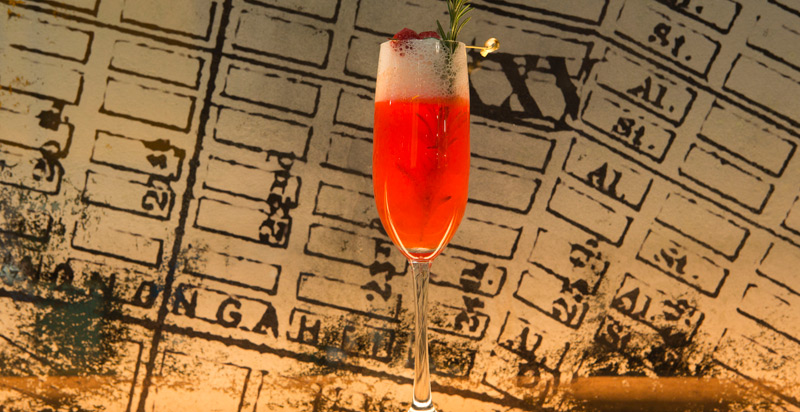 Have a 4th of July picnic without all the fuss! Head to Pittsburgh's food hall Federal Galley and discover four unique restaurant concepts and Galley house-created cocktails. Stopping in before the Pirates game? After? Or even during? You can enjoy $3 IC Light Drafts all day long!
Is your business or restaurant hosting something special for the 4th of July weekend? Send us an email.