Dining,
Featured,
News,
Things to Do
The Industrialist Hotel is now open!
Thursday, May 6, 2021
The Industrialist Hotel opened May 4, home to 124 rooms in the iconic 18-story landmark Arrott building. The hotel is part of Marriott International's Autograph Collection and was inspired by the Steel City itself.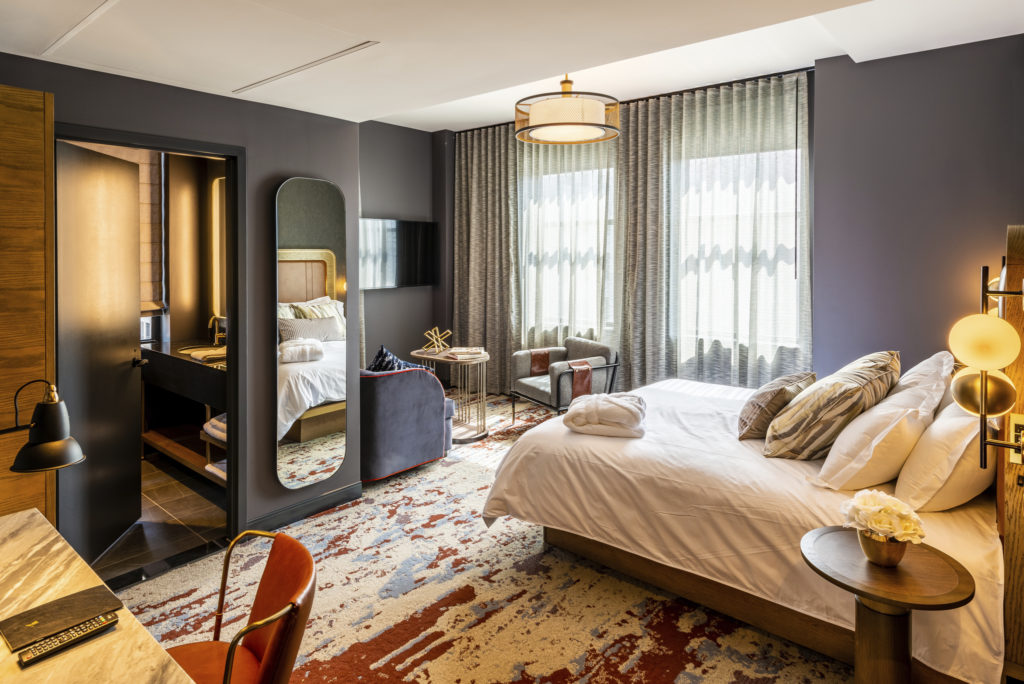 The building is located on Wood Street in Pittsburgh's Central Business District and was built in 1902 for James Arrott, who was known as the "Bathtub King of Pittsburgh."
"The revival of this iconic building captures the spirit of Pittsburgh and honors the movers and shakers that built the city," says Robert Brashler, General Manager. "The hotel thoughtfully articulates the new industrialists shaping Pittsburgh's future through engaging interactions and inspired spaces. We look forward to welcoming guests to The Industrialist to enjoy an authentically crafted, local experience."
The hotel features a vibrant lobby lounge. Also now open is the hotel's restaurant, The Rebel Room, featuring a stylish bar and dining room serving dishes like sweet potato poutine and peppercorn crusted ahi tuna, short rib, steak frites.
To celebrate the opening, the hotel is offering 20 percent off and 5,000 Marriott Bonvoy bonus points per night any day of the week, valid through July 31, 2021.