Featured,
Small Business Spotlight
AACCWP Business Spotlight: Earl Douglas Childs, DMD General Dentistry
Thursday, April 22, 2021
In partnership with the African American Chamber of Commerce of Western Pennsylvania – headquartered in Downtown and promoting access and business opportunities to business owners and professionals throughout the region – we'll be highlighting Black-owned businesses in the Pittsburgh area. This month, learn about Earl Douglas Childs, DMD General Dentistry, located on Forbes Avenue.
For over 28 years, Dr. Childs has proudly provided his patients with a full range of top-notch dental care services in the Uptown area of Pittsburgh. Voted "Best Dentist Downtown," Dr. Childs treats patients of all ages and strives to provide a home base for all their dental needs: from cosmetic makeovers, pain-free root canals, and much more.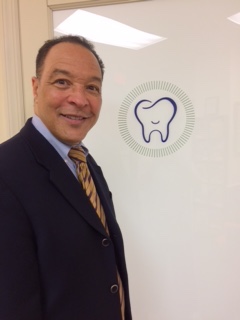 Tell us a brief history of your business?
I have been a General Dentist for 39 years, and for 35 of those I have practiced in the Uptown /Downtown area of Pittsburgh. After graduating from the University of Pennsylvania School of Dental Medicine in 1982, I returned home to Pittsburgh and practiced with my father, Earl Childs, DDS, as an associate. In 1986, I had the opportunity to purchase my own practice in the former Washington Plaza Apartment building on Centre Avenue. In 2014, after 28 years in that location I expanded and relocated my practice to the Everett/Hurite Building at 1835 Forbes Avenue in Uptown.
Can you tell me about what inspired you to become a dentist?
My late father was a dentist, so from a young age I was around the profession. As a kid, one of the things that always struck me was when we were out, people were always happy to see him. He would help people and fix things for patients. He had a good reputation and was genuine. In movies, dentists are portrayed as the big villain, but no one saw my dad as a villain. As I got older, I was at first going to go into medicine. My father was not an authoritarian type of person. He told me, "Well, son, your basic sciences are the same in medicine, you do what you want, but if you'd like to come by the office more to see different things you can." I observed many things and became more interested in dentistry simply because I saw that he would rid people of their pain. My father was always very honest to his patients and his example was what inspired me.
What services do you provide?
We provide Comprehensive General Dentistry for adults and children. We also provide pain-free Personal and individualized care encompassing all phases of dentistry from Restorative and Cosmetic care to Root canal, Invisalign, and Implant treatment.
What makes your business unique?
We make our care very individualized. There is a person connected to every tooth. It's not cookie-cutter. Two people may have a similar problem, but their needs may be different. We use a comprehensive approach. When I was in school, my father taught me to learn to do everything well because you not only get satisfaction in your profession, but you are able to deliver total care to the patient.
What is your favorite part about being located near Downtown Pittsburgh?
I'm accessible to so many parts of the city. As a result, its wonderful because it makes for a diverse population. I have met and treated many people from different walks of life, people from other countries, and being Downtown just facilitates that.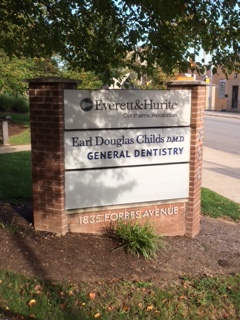 How have you had to adjust to being a business owner in the midst of the pandemic?
We had to adjust to the shutdowns and adapt to the state regulations. As they adjusted their regulations, we were able to move from just seeing emergency patients and consultations via teledendistry to more routine appointments and services. The volume of patients may decrease but we are still able to deliver the same top quality of care in a safe environment.
As front-line health care providers, we have always adhered to the CDC and OSHA guidelines on disinfection and patient and staff protection. Therefore, the increased precautions required for patient and staff protection was an adaptation that only required a few tweaks. The procurement of additional PPE was sometimes challenging.
If you had one piece of advice to someone just starting a business in Pittsburgh, what would it be?
Pittsburgh is a friendly place and people value honesty, and they appreciate being treated like a person. When you can tailor your business to delivering a good service to people, I believe that's extremely important. Word of mouth can travel so when businesses can deliver an honest and quality product it's something that people appreciate.
Thanks, Dr. Childs! You can find Earl Douglas Childs, DMD General Dentistry online at earldouglaschildsdmd.com, and reach them via phone at 412-261-6333.