Community Takeout: Bethlehem Haven
Tuesday, April 6, 2021
Bethlehem Haven is one of the many non-profit organizations receiving food from the Downtown Community takeout. Over the last 39 years, Bethlehem Haven has provided nearly 13,000 nights of shelter, and the need continues to grow. Each year, the Haven provides nearly 60,000 meals, sees around 600 men and women in the health and wellness clinic, fills countless physical and emotional needs for their residents and day program attendees, and provides employment training for more than 100 men and women in the community.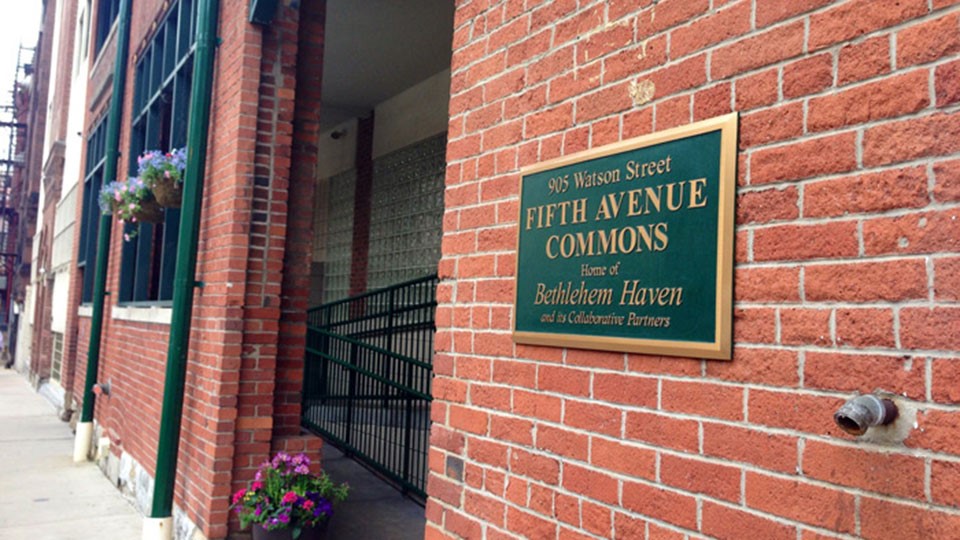 Learn more from Amber Jackson, the Development and Volunteer Coordinator from Bethlehem Haven:
Tell us a bit about Bethlehem Haven:
"Bethlehem Haven was founded in 1981. We started in the Smithfield United Church of Christ building in Downtown Pittsburgh as an overnight shelter to keep women off the street and give them a safe place to stay. The Downtown ministerium who started the shelter realized women needed a bit more than just an overnight stay. With volunteers in place, they began offering medical services and other social services. In 2000, Bethlehem Haven moved to Fifth Avenue Commons. We then housed an emergency shelter, as well as transitional housing and a health clinic. In 2007, we merged to another building on Fifth Avenue which allowed us to acquire 30 more beds for women to sleep. This allowed us to house more women long term who may not be able to live in the community on their own. In 2016, we became a part of Pittsburgh Mercy. We then were able to offer more health services."
"We now offer a Medical Respite Program that houses people who would otherwise be discharged to the streets once they leave the hospital. They can be discharged to our space and can receive additional medical care. We also do case management. On any given night, between the three programs, we can house up to 90 people."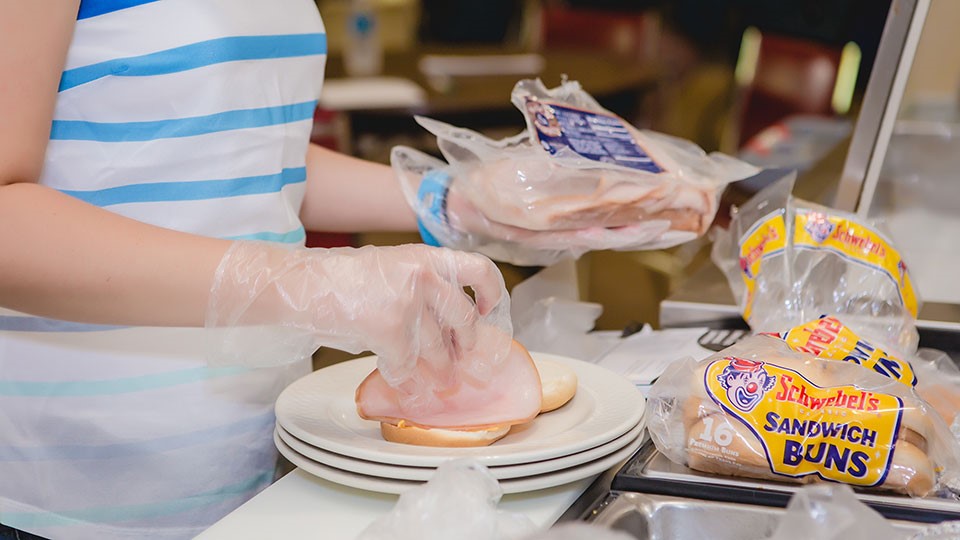 How has the Downtown Community Takeout Program impacted Bethlehem Haven?
"Before the pandemic, most of our food was coming from volunteers. When COVID hit, many of our volunteers could not continue. We also changed some of our policies for the safety of our women.
"When we got the opportunity to receive meals from the Downtown Community Takeout, it was wonderful and very helpful for us. It really fills in a gap because before the pandemic we were almost receiving meals daily and that significantly dropped when the pandemic hit. We were having to purchase more meals than previously. This program has made a huge impact on us and is saving us money, so we can put our money towards other services for the people we serve.
"The women really enjoy the food. It's a new experience for them. For instance, we recently received a very fancy salad with ingredients we typically don't have on hand. The women aren't normally used to eating items like that. They were shocked how much they enjoyed it. It's the little things like that. Giving them the opportunity to taste different things, we are really appreciative of the food we receive."  
---
Bethlehem Haven is looking for gift card donations such as Target, CVS, Rite-Aid, Dollar Tree, Dollar General, Giant Eagle, McDonald's, and VISA. These gift cards give their clients the flexibility to meet their current needs. You can also donate by shopping their Amazon Wish List.
For questions about donating items please contact Amber Jackson at ajackson@bethlehemhaven.org or by phone at (412) 391-1348;224.
Give them a follow on Facebook and Instagram for updates on volunteer opportunities, events, and more.
Read more about the evolution of the Downtown Community Takeout and ways you can make a difference here.