Featured,
Small Business Spotlight
Community Takeout: Eadie's Market & Catering
Monday, March 1, 2021
Check out Eadie's Market and Catering, your week–day source for homemade soups, sandwiches, salads, and decadent desserts. Known for their quality food, large portion sizes, and friendly staff, Eadie's has a plethora of customizable catering options for any event.
Joining the Downtown Community Takeout program on December 15, Eadie's Market and Catering has committed to producing 125 meals every Tuesday through the length of the program. They have been focusing on creating a variety of meals throughout the program. Their favorites included stuffed cabbage and mashed potatoes along with a chicken, broccoli, parmesan penne in a garlic butter sauce.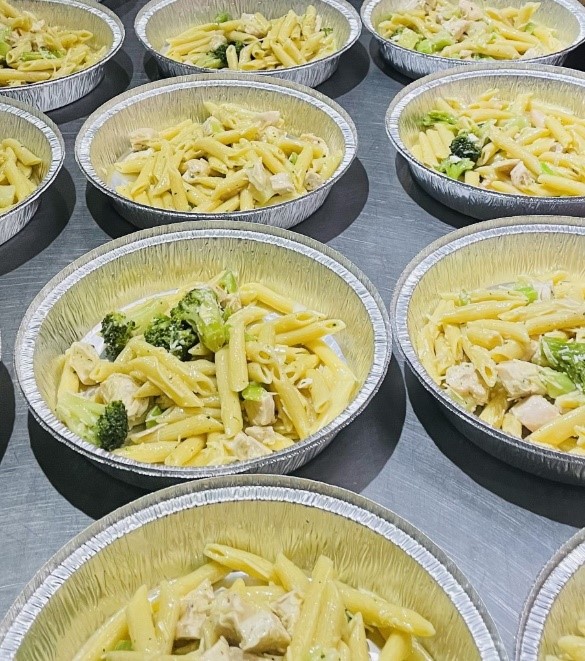 Read below on how the Downtown Community Takeout Program has impacted Eadie's Market and Catering:
"It's something that keeps us busy on Monday and Tuesday. It helps us out because we are pretty slow right now. Doing that and earning the income for doing it definitely helps us out a lot. I wouldn't have been able to say that before all this happened and now every little thing counts. It gives us something to do on our slower days," said Joel Gilman from Eadie's Market and Catering
Eadie's Marketing and Catering is located at 500 Grant Street #1 and open on Monday through Friday from 9 a.m. – 2 p.m.
You can follow Eadie's Market and Catering on Instagram and Facebook.
Read more about the evolution of the program and ways you can make a difference here.