Featured,
Small Business Spotlight
The Evolution of the Downtown Community Takeout Program and How You Can Help
Thursday, February 11, 2021
The Community Takeout program began as a project created by 412 Food Rescue. When the pandemic hit, the Pittsburgh-based non-profit needed to find a way to assist those struggling during this crisis.
With restaurants closed temporarily due to reduced business and thanks to generous foundation support, an opportunity emerged to both support restaurants by purchasing meals in bulk directly while also continuing the important work of assisting those experiencing food challenges around the city. Thus, the Community Takeout Program was born in May of 2020 with an initial 10-week program that included six restaurants and provided over 15,000 meals.
This past December, we announced the launch of a new Downtown Community Takeout, as an extension of 412 Food Rescue's original program. With a focus on the Golden Triangle, where the number of people commuting in for work daily has been reduced by more than 80%, the expanded program is ensuring Downtown restaurants can stay open while also providing meals to those experiencing food insecurity.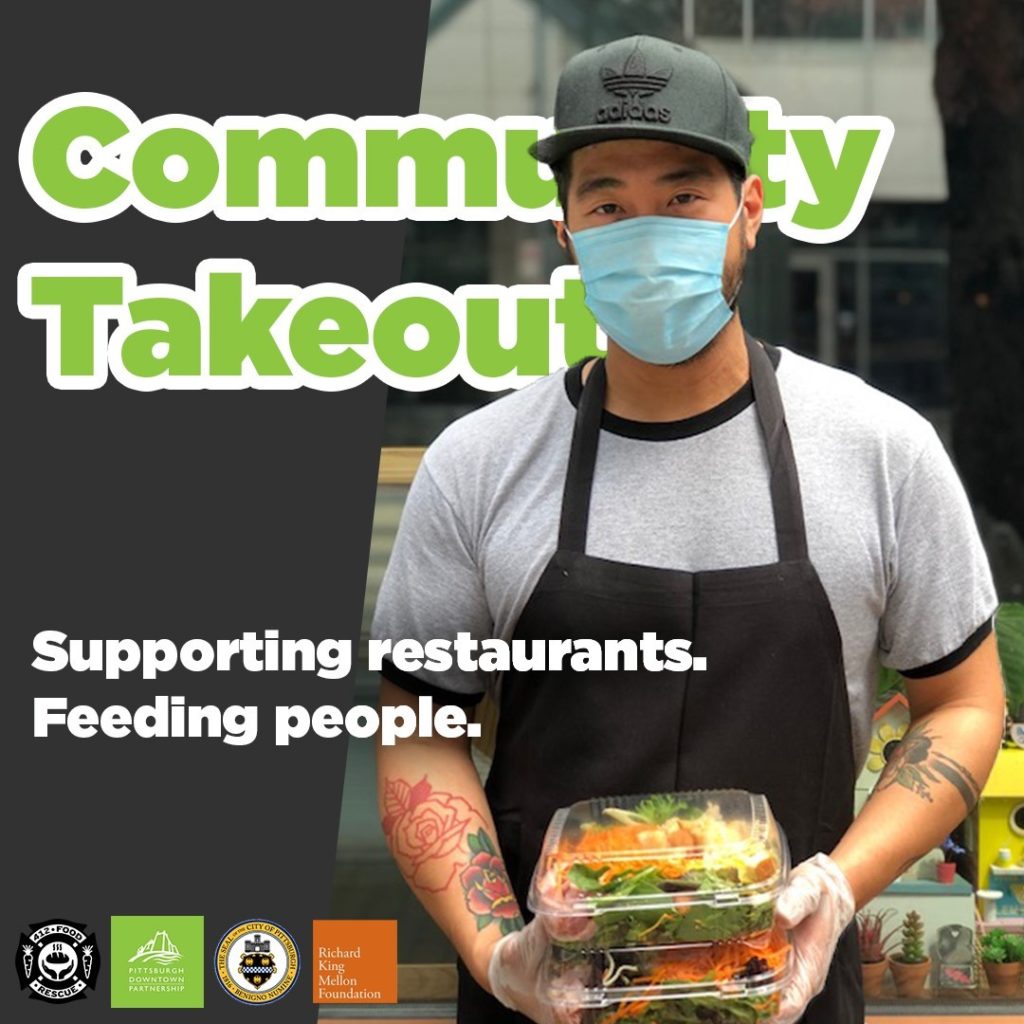 The "why" behind the Downtown Community Takeout:
"Restaurants are the cornerstone of our community," said David Neimanis, Partner Experience Manager with 412 Food Rescue, "without them, our city looks a lot different. We have our home, our workspace, restaurants. They are a place we can connect in person and share time with one another. If we come out of this pandemic without having those, Pittsburgh is going to look very different. By running this program, we are not only allowing for restauranteurs, chefs, and kitchen teams to use their talent and skills to give back to the community, but we are also providing some economic relief for these restaurants to sustain operations until our society can return to what we consider normal."
How the program will be expanding to reach more people experiencing food insecurity:
The program currently focuses on delivering to non-traditional non-profit organizations such as Housing Authority sites. Their focal point is finding housing for people as well as providing meals to those in need. Soon, 412 Food Rescue will be expanding efforts to not only deliver to their non-profit partners but also to begin delivering directly to homes experiencing food insecurity.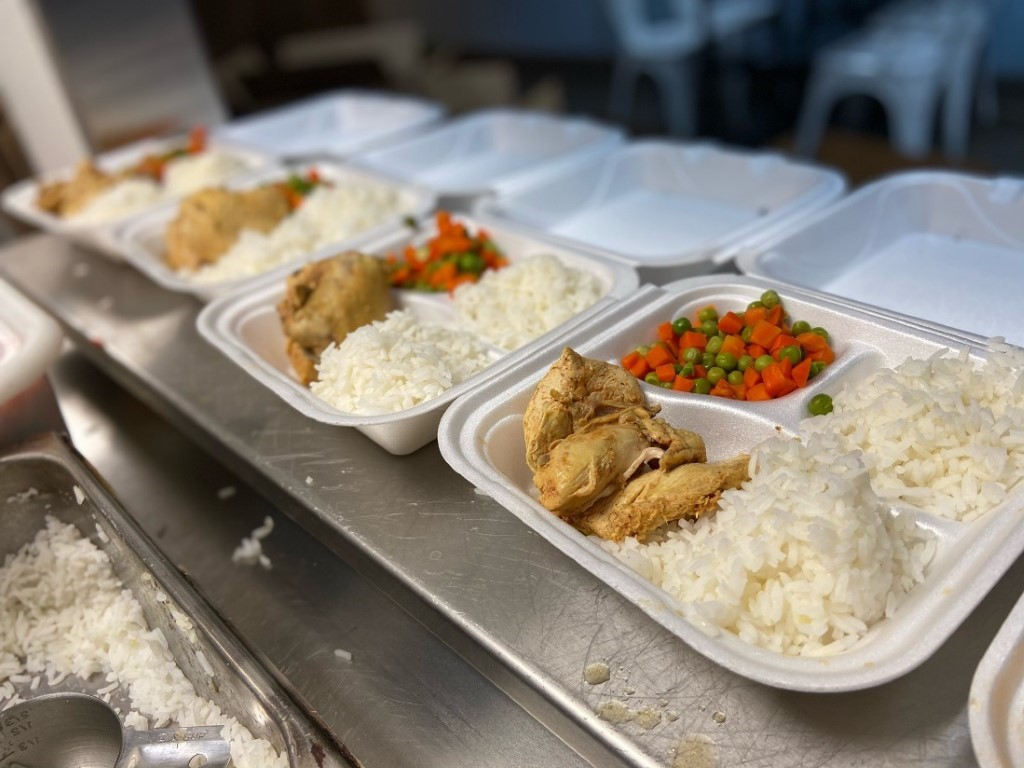 On Monday, January 18, we launched phase two of the Downtown Community Takeout, adding 10 additional restaurants and expanding from 1,225 to 3,000 meals being produced and delivered each week. Over the course of the 24-week program, and thanks to the support of the R.K. Mellon Foundation and generous donations from Pittsburghers like you, we expect to provide at least 63,000 meals to the community with an estimated sales revenue to the restaurants of over $500,000 – a lifeline in helping maintain our Downtown restaurant community.
A huge thank you to nearly 180 Pittsburghers who have already contributed $17,000 to help us continue this important program.
Ways YOU can make a difference:
Donate to the Downtown Community Takeout Program: just $10 provides one meal to someone in need while supporting your favorite small businesses.
Download the 412 Food Rescue App to become a Food Rescue Hero and be a critical volunteer in helping to eliminate hunger
Order take-out or dine in at a local restaurant
Simply spread the word by sharing this page
Over the next few weeks, stay tuned as we highlight the dedicated restaurant and non-profit partners that are helping make this program possible. To learn more about the program, see a full list of participating restaurants, or to make a donation, please visit DowntownPittsburgh.com/Donate.