Alerts & Notices,
Featured,
News
PDP Announces Closure of Peoples Gas Holiday Market, Santa Zoom for the Season
Thursday, December 10, 2020
Due to the most recent state mandate amid increasing COVID-19 cases throughout Pennsylvania, the Peoples Gas Holiday Market, Merry Market Pop-Up (scheduled for this coming weekend), and Santa Zoom Experience will be closing for the season as of Friday, December 11 at 9:30 p.m.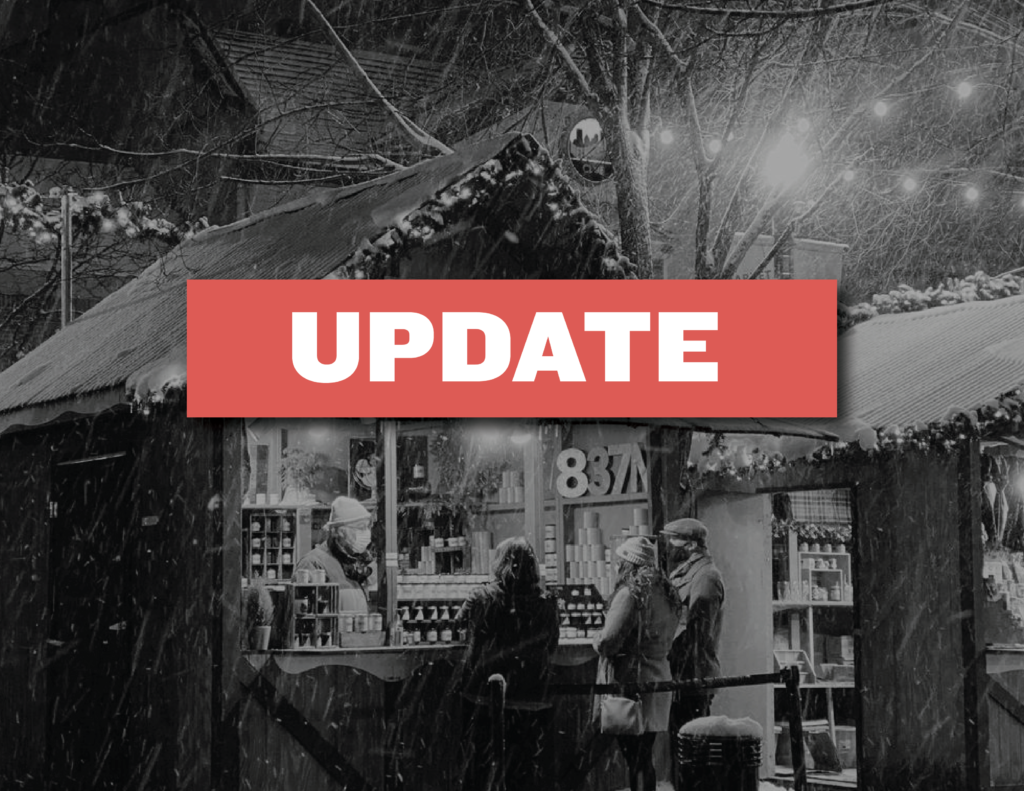 The Holiday Market will be open from 11:00 a.m. until 9:30 p.m. tomorrow, Friday, December 11, with current COVID-19 safety protocols and precautions still in place. Patrons are encouraged to visit Holiday Market vendors online, with more information and links to their online stores (where available) coming soon. Please stay tuned to our website for updates and details.
Out of an abundance of caution, other activations, including Santa Zoom: Live from the North Pole, and the upcoming pop-up Merry Market, have also been cancelled. To provide continued support for the Pittsburgh Community Food Bank, who receive donations from the Santa Zoom experience through the season, please go to pittsburghfoodbank.org/ways-to-give.
The PDP also encourages community support for Downtown restaurants, retailers, and other small businesses throughout the closure. Continue with take-out orders (where available), purchase gift cards, and shop online.

Information regarding the Governor's latest order is available at PA.gov/news.
For more information on this closure and the most recent updates as they become available, please look for postings on our social media platforms or visit downtownpittsburgh.com