Dine Out with Live Music Downtown 🍴
Tuesday, September 29, 2020
Support your favorite restaurants by ordering takeout and enjoying it in Market Square. Right in the heart of the city, enjoy live music from local musicians on Thursdays and Fridays from 6:00 – 8:00 p.m. through October.
Plus, you'll find socially-distanced tables set up throughout the Square so you can support your favorite Downtown restaurants by ordering takeout to enjoy in the heart of the city. You can find a full list of what's open for takeout here.
All performances take place from 6:00 – 8:00 p.m. under the Star Stage in Market Square.
Thursday, September 3 – Chloe Wiecz
Friday, September 4 – Dan Bubien
Thursday, September 10 – Melina Bowser
Friday, September 11 –  Jemiriye
Thursday, September 17 – Miss Freddye
Friday, September 18 – Driving While Black Records
Thursday, September 24 – Alex Stanton
Friday, September 25 – Rowdy Kanarek and Isaiah Ross
Thursday, October 1 – Emily George
Friday, October 2 – Joel Lindsey
Thursday, October 8 – Geña y Peña
Friday, October 9 – The Colby's
Thursday, October 15 – Sierra Sellers
Friday, October 16 – Caleb Kopta
Thursday, October 22 – Louie Castle and the Rooks
Friday, October 23 – Jacquea Mae + David Edmunds
Thursday, October 29 – The Evergreens
Friday, October 30 – Ayesha Scott + Zach Rock
Note: the entertainer schedule is subject to change.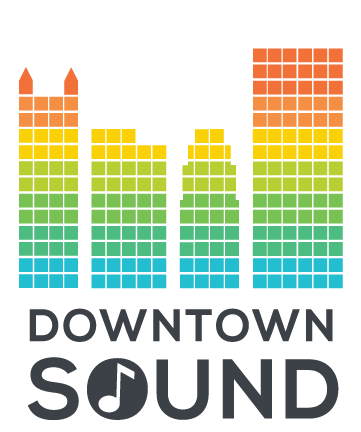 These performances are part of the Downtown Sound, an initiative to bring more live music into restaurants, bars, and other unique venues in Downtown Pittsburgh. Learn more.