Featured,
News,
Things to Do
Market Square Events Expanding into October
Monday, September 28, 2020
Market Square will be staying a little more active this fall. While the Market Square Farmers Market traditionally runs through October, we're extending the season on yoga, live music, and more so you can enjoy more time outdoors in Downtown.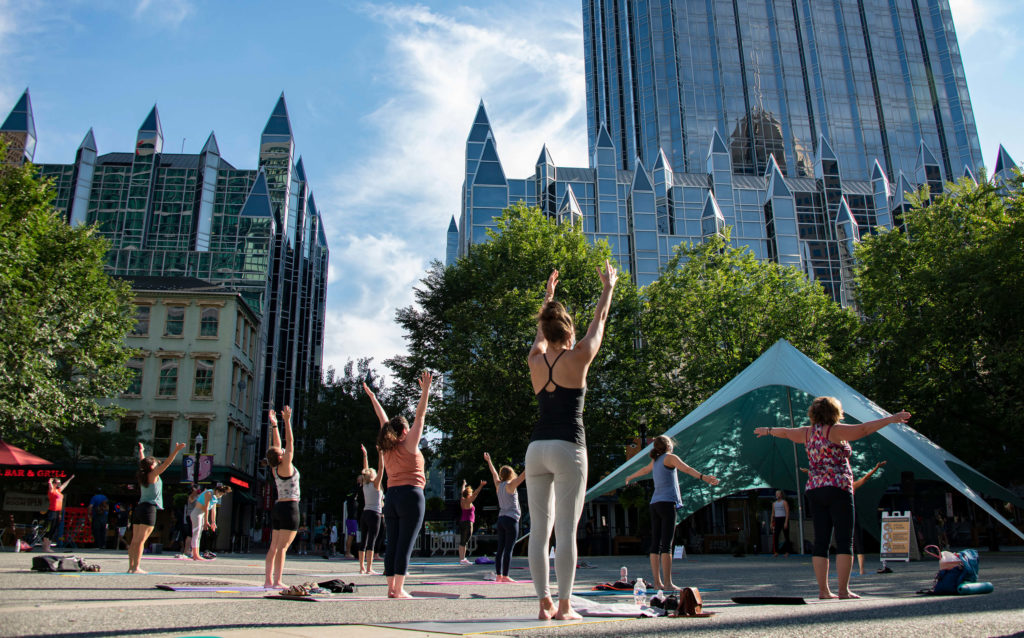 Yoga in the Square, which offers free outdoor classes from the area's best yoga instructors, will have an extended season through October 28. Get your fall yoga on Wednesdays at 5:30 p.m. and Sunday mornings at 10:00 a.m., with registration opening two weeks before each class.
Also occurring through October in the Square, enjoy the Thursday and Friday evening concert series that brings live music in a socially-distanced outdoor setting. With tables and games set-up, local musicians perform from 6:00 – 8:00 p.m. while you can enjoy takeout from your favorite restaurants in Downtown. Check back for the extended music schedule each week here.