Find Art on the Walls at Eleven Stanwix
Monday, September 21, 2020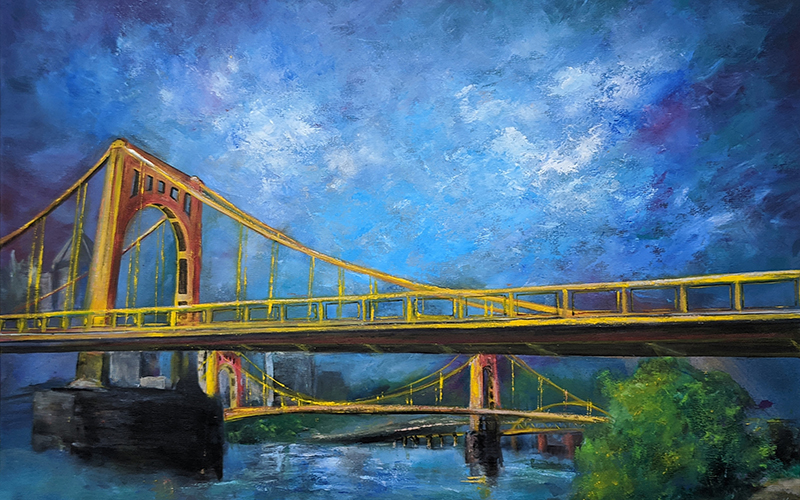 A new art space is being added to the lobby of Eleven Stanwix: Art on the Walls, a program from the Greater Pittsburgh Arts Council, features four exhibitions, highlighting new local artists.
Each presentation will be displayed for approximately three months on kiosks and pedestals within the lobby, which is open to the public.
Art on the Walls celebrates Pittsburgh's creative community through the exhibition of artwork honoring the people and places of Pittsburgh for the enjoyment of tenants and visitors to buildings around Downtown. Original local art benefits regional pride, office morale, the artists, and enriches daily life.
The Eleven Stanwix lobby is open Monday through Friday from 9:00 a.m. to 5:00 p.m., and by appointment only on Saturdays and Sundays.